After almost a year of trying every kind of "anti fog" mask on the market, I finally found a mask I can wear to the barn without fogging my glasses! This is a big deal folks.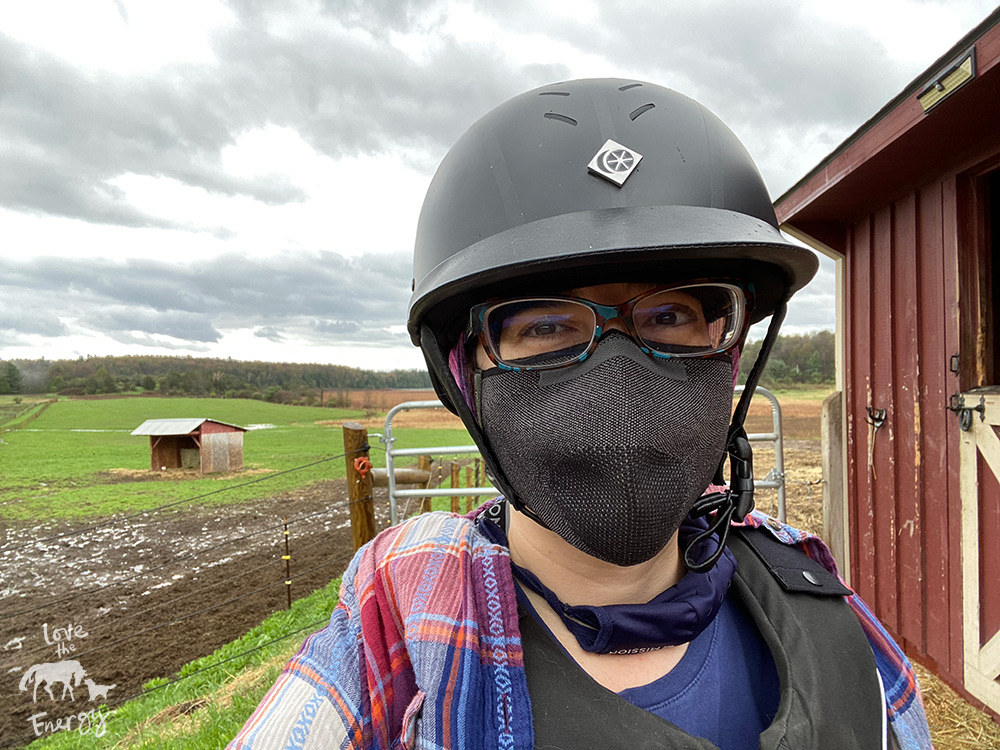 If you've been riding this past year, odds are you have been trying to solve a new equestrian conundrum: how do you wear a mask at the barn without your glasses fogging up? Finding a way to prevent my glasses from fogging up while wearing a mask as been one of my big puzzles this year.
I've tried at least 20 masks and all manner of anti-fogging treatments for my glasses. Most of them did not work. One combo kinda worked. (More on that below.)
Since our barn requires masks anytime you're not on a horse (a fact which I love!) there have been more than few times where I could barely see what I was doing. Eventually I started adding 20 minutes to my pre-ride routine just to accommodate the number of times I had to stop to de-fog my glasses.
It's a catch 22. On the one hand, wearing a mask during a pandemic is essential. In fact, it came in handy at least once that I know of, when I was in contact with someone who was unknowingly positive but we were both wearing masks. On the other hand, working around a 1,200 lb animal without being able to see what you're doing seems equally dangerous.