Centaurs are one of the most interesting creatures to arise from Greek mythology, and their tale is filled with interesting stories. The creature is half man and half horse. The head, shoulders, arms, and upper body are that of the man. At the waist, a centaur becomes a horse. They've been prominently featured in art, stories, books, and movies since then.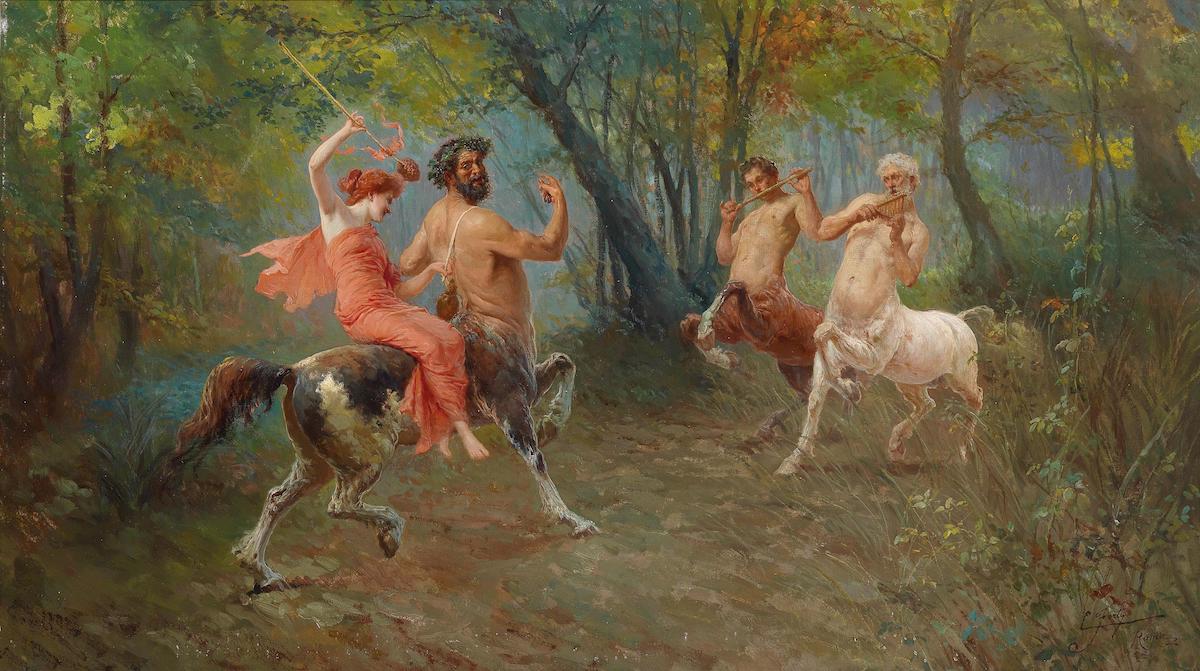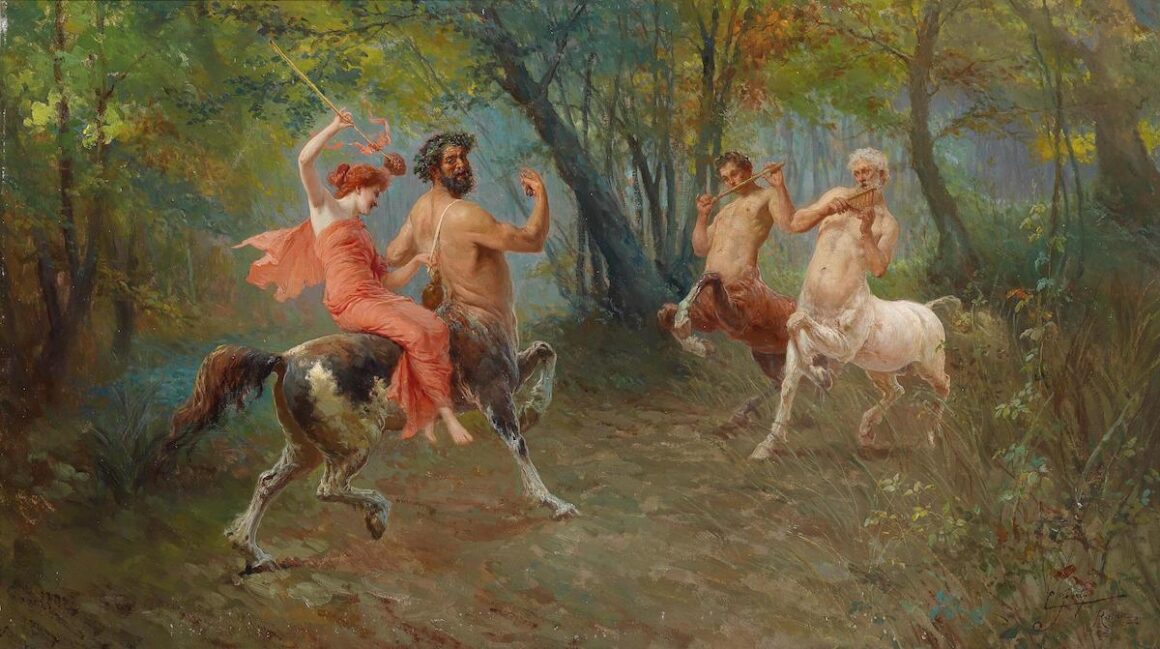 Most of us have seen a picture or an image of a centaur. The half man, half horse creature makes people look twice, it's definitely an interesting sight. They had a mixed reputation in Greek mythology, most centaurs were thought of as barbaric, unruly, and lustful. Centaurs also had a reputation for getting rowdy when drunk. Although most had a darker story in Greek mythology, some centaurs are seen in a kinder light in today's popular culture.
Greek Mythology
The exact origins of Greek mythology are unknown, but it's thought that it started around 3300 BCE. The centaur was part of this oral tradition and was found in the mountain region of Arcadia and Thessaly. Centaurs were seen pulling the chariot for Dionysus, the god of wine. Eros, the god of love also bound and rode a centaur. The name comes from the father of the creature, Centaurus.
While the whole thing seems a bit far-fetched, there is one plausible explanation for centaurs. Thessaly is a region of Greece with a lot of forests, and men used to hunt bulls on horseback in these forests. Some theories state that the word centaur may have meant bull-killer and that the term was a tip of the hat to the skills of the men riding the horses.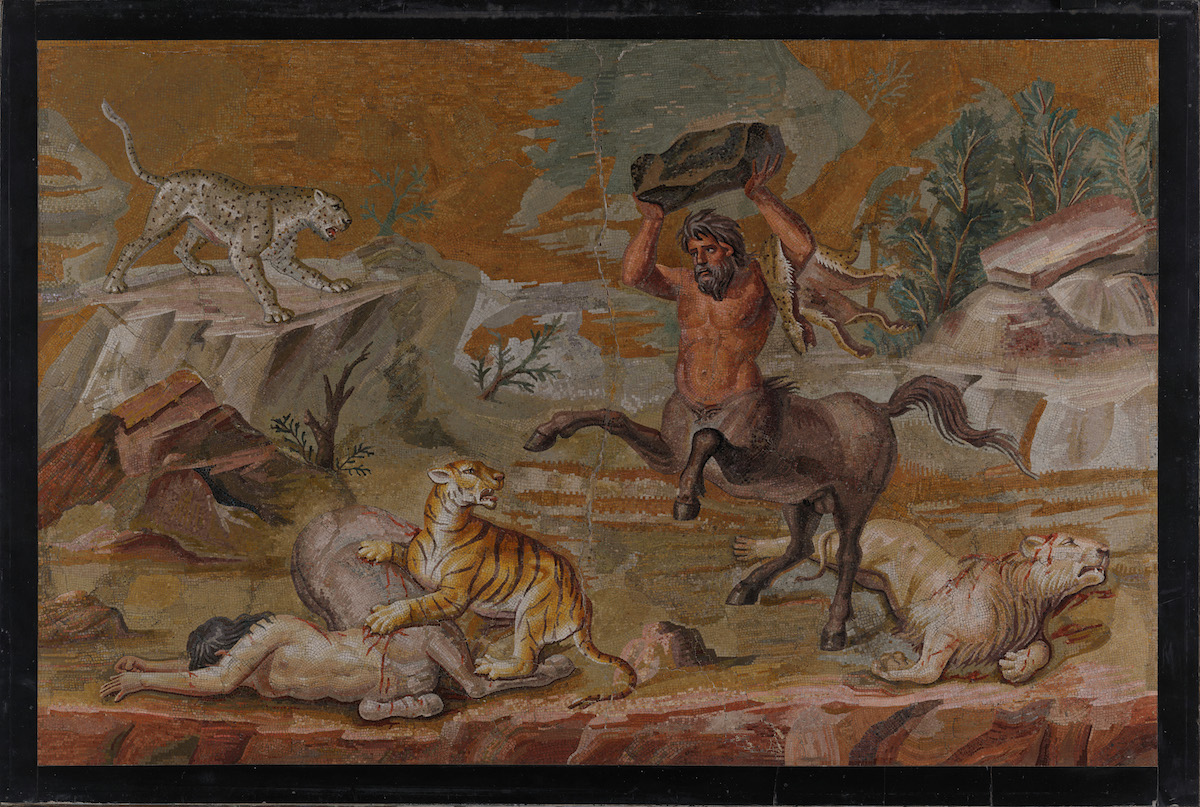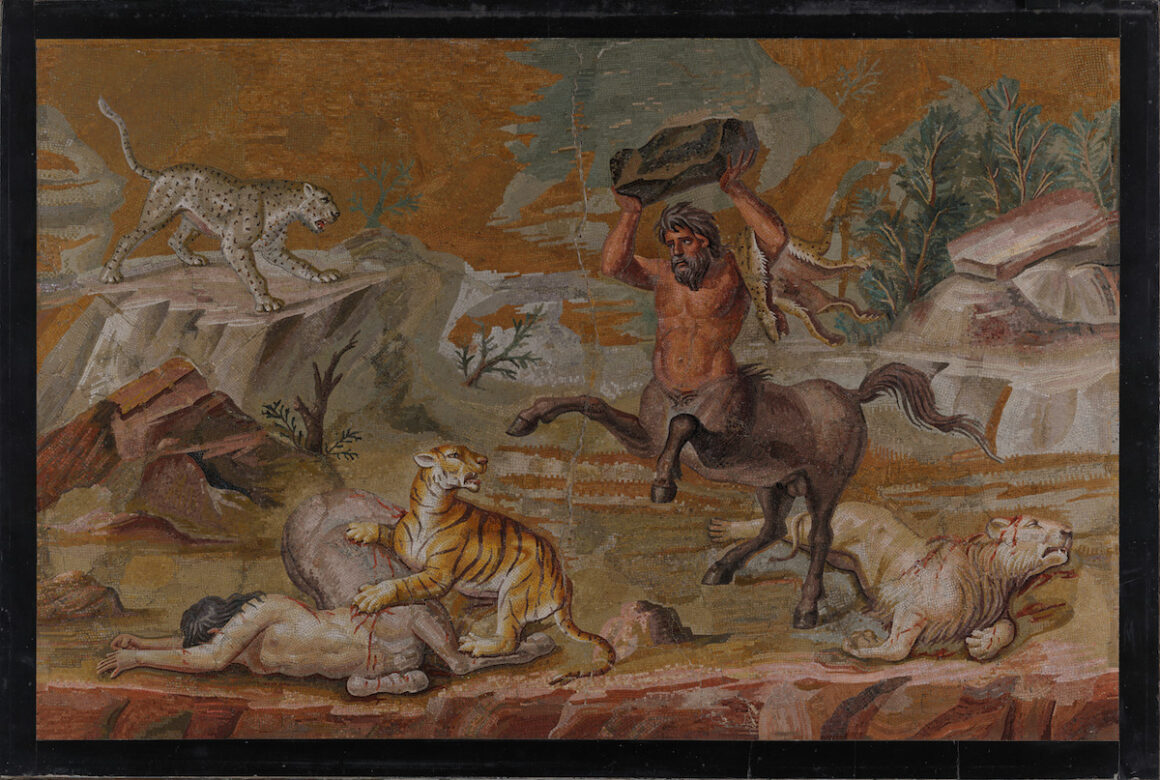 Characteristics of Centaurs
The physical characteristics of the centaurs are fairly easy to identify. They have the head, shoulders, arms, and upper body of a man. Most are strong-looking men (after all, they came from Greek mythology), and then they have the lower body of a horse, so, four legs, hair, and a tail.
Centaurs are even more interesting, with greater variation, when you start considering their personality traits. It's thought that they were created in Greek mythology to warn about the dangers of drinking too much and lustful behavior. Basically, the authors of Greek mythology were thought to be using centaurs to remind everyone to stay in control and not get too wild.
However, some centaurs took on more noble personality traits and were thought of as wise and knowledgeable. These were less common in Greek stories but did exist.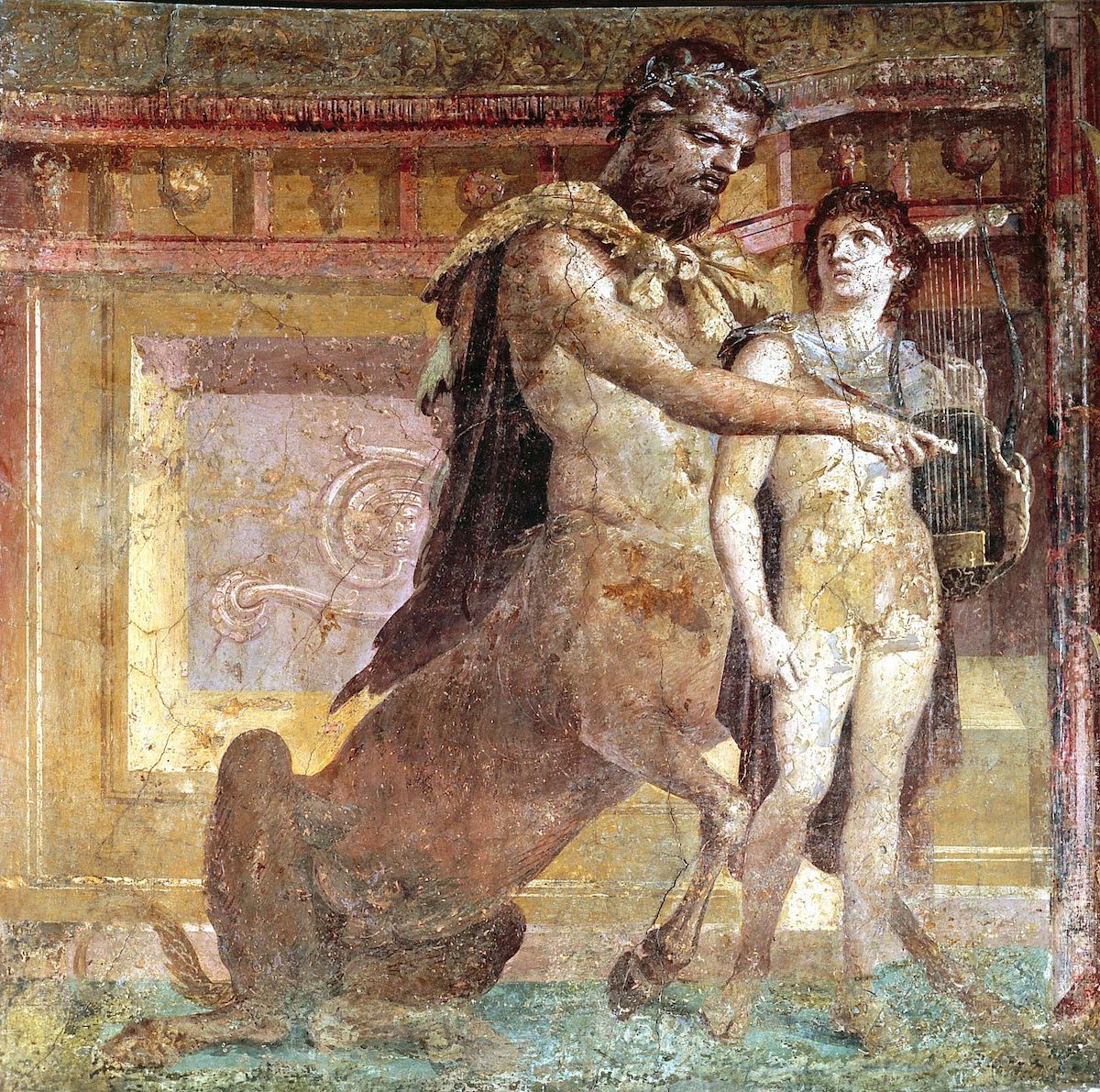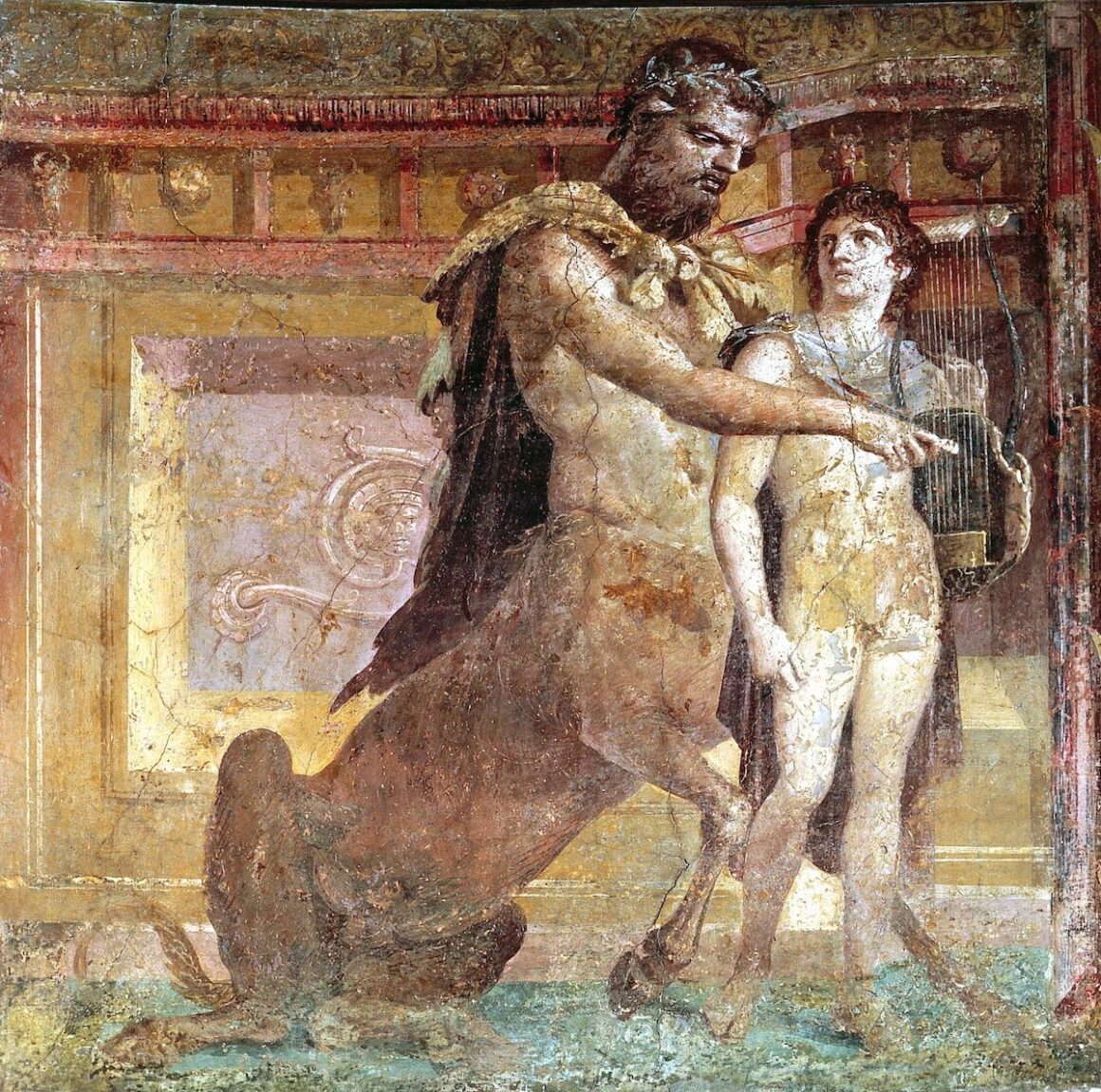 Chiron
There's an exception to every rule, and Chiron is the exception to the unruly centaurs. He was wise and kind, studied medicine, and helped heal people. Chiron was also an outstanding teacher and received many students at his home on Mount Pelion in Thessaly. Although you may not have heard the name Chiron, you're probably familiar with one of his most famous students, Achilles. He was sent to study with Chiron as an adolescent.
Mishaps with Hercules
Pholos is another famous centaur. There is a well-known myth about Hercules hunting a boar. He stops to rest in the cave of Pholos during this hunt. The two are having wine and the smell attracts other centaurs, who basically crash the party and get drunk. Then, these other centaurs end up attacking Hercules. But he's Hercules, so you can probably guess how this goes, even if you're unfamiliar with the mythology.
Hercules fights off the drunk centaurs and kills them. But he accidentally hits Chiron in the skirmish with one of his poisonous arrows. Chiron later sacrifices himself to save another, and escape his pain, but is made immortal. Meanwhile, Pholos had been staying out of the fray, but he dropped a poisonous arrow on his own foot and died too. A third centaur, Nessos, who was evil, ended up being Hercules's downfall, although much later. Again, it's Hercules, so his story isn't all bad, he ended up immortal too.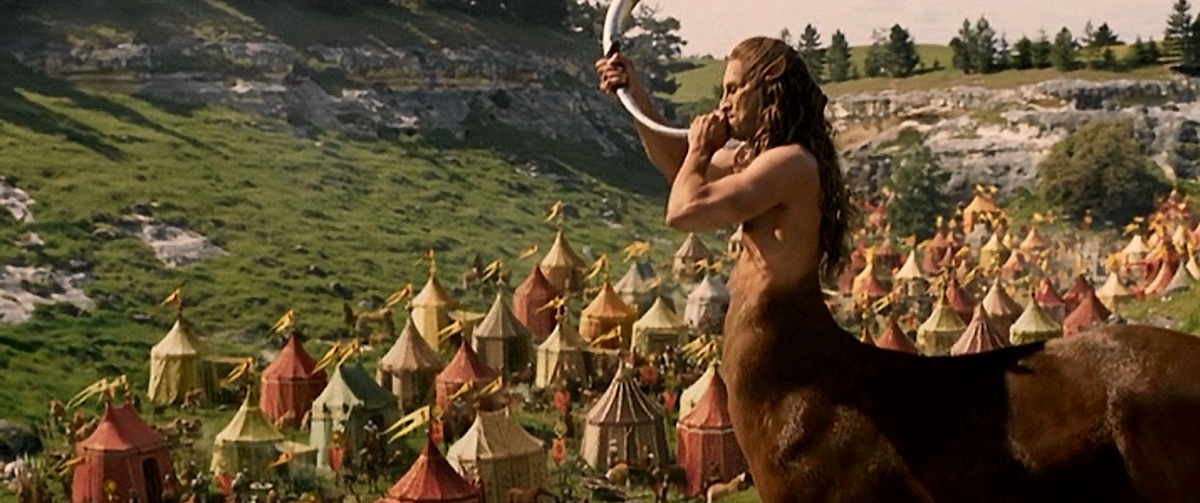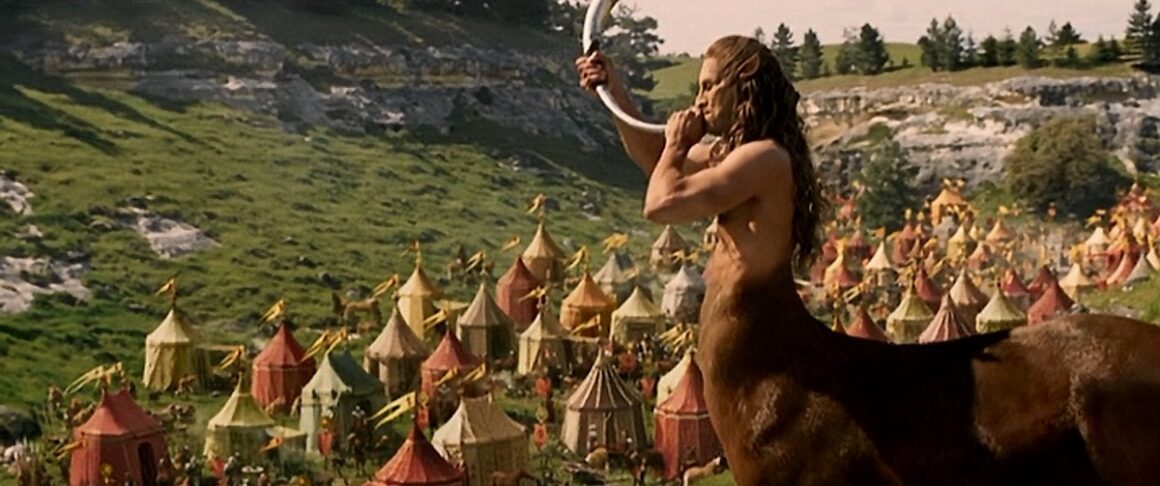 Centaurs in Popular Culture
Centaurs are well-known thanks to their continuous appearance in popular culture. They are found in books, movies, and games. Many are familiar with them because they live in the Forbidden Forest in the Harry Potter books and films. These centaurs are aggressive and to be avoided. Their interest is in studying stars and planets.
The Chronicles of Narnia by C.S. Lewis featured centaurs long before J.K. Rowling started writing the Harry Potter series. In the Narnia books and movies, the centaurs are good characters, noted for kindness and nobility. Glenstorm, a centaur, is one of the main characters in the second book of the series. One consistent theme across both series is that Glenstorm also studied the stars and could read the future, similar to the centaurs that appear in the Harry Potter series.
These are just a few of the more prominent examples of centaurs in popular culture and there are many more, going all the way back to Fantasia, the animation created by Walt Disney, and in present-day games like Lara Croft Tomb Raider. Whether good or bad, it seems like centaurs are here to stay.
More Mythical Horses
Sources: Britannica, Greek Mythology, World History Encyclopedia, and Art and Pop Culture.