Connemara Ponies are originally from western Ireland, where the harsh landscape developed them into hardy, athletic, and sure-footed mounts. They developed a kind temperament and can thrive with the most basic of care. Perhaps one of their most amazing characteristics is their incredible athleticism, including jumping over seven feet.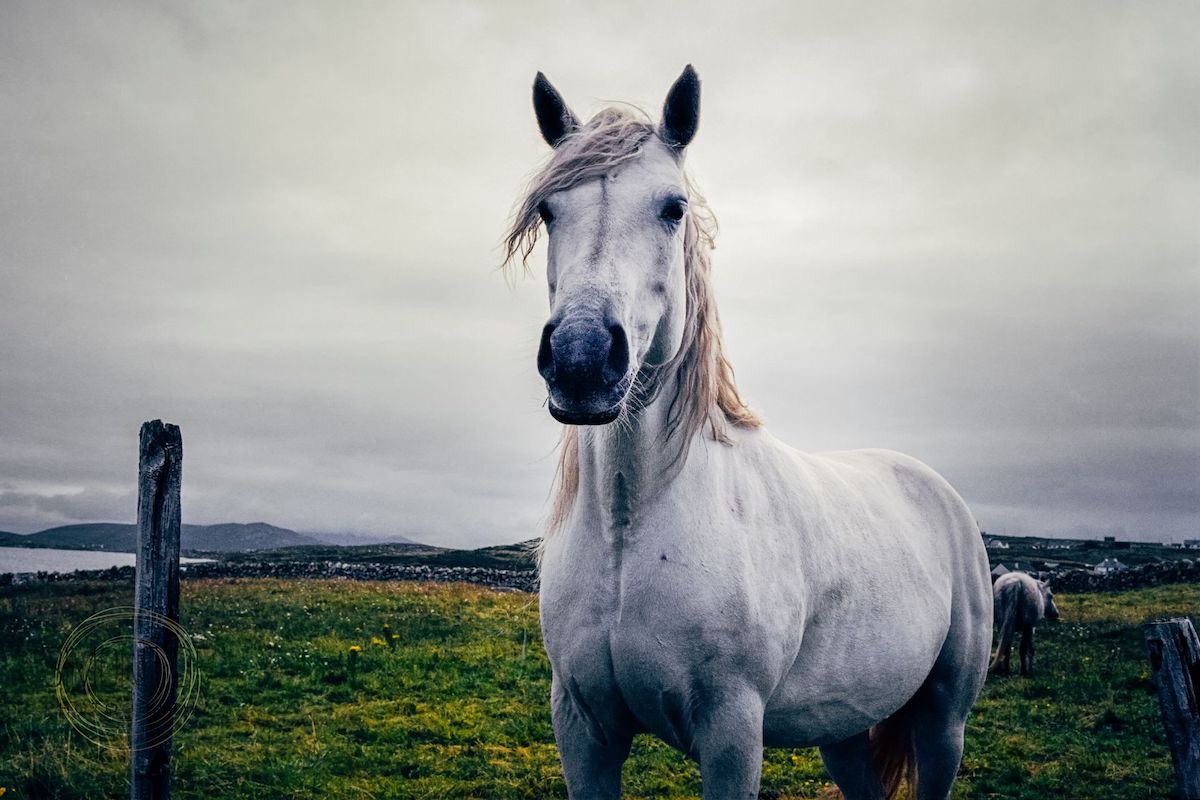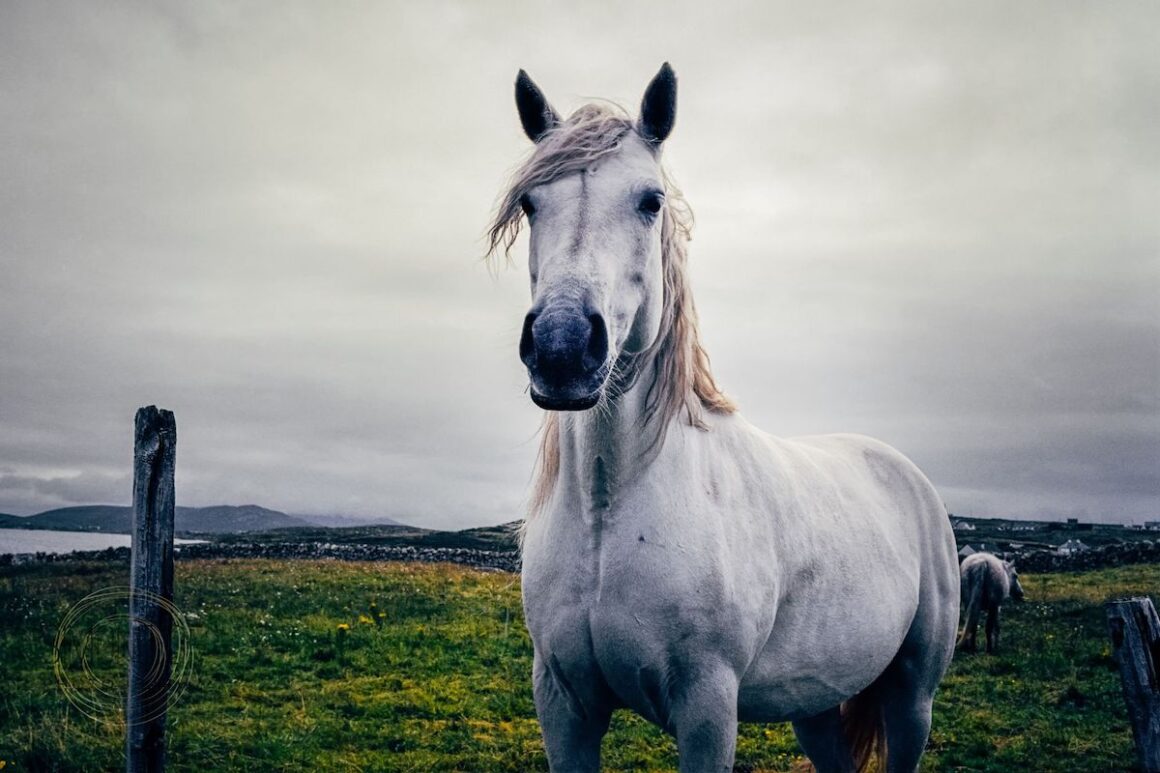 Ireland has a thriving equestrian culture. They also love to jump their horses. It was here, with this mixture of prime conditions, that the Connemara breed developed. "Savage beauty" is how Oscar Wilde, the writer, referred to the Connemara region of Ireland. One can imagine what kind of pony or horse is needed to survive in these conditions.
Connemara ponies survived and thrived. They've honed their athleticism and friendly temperaments over hundreds of years, making them a beloved and popular choice among children and small adults alike. They have a strong type and are now found worldwide, even though the first breed registry didn't form until 1923.
History of Connemara Ponies
The history of Connemara ponies is over 2,000 years old and dates to the Irish Hobby horse that was popular in the country in the 13th century. The Vikings brought Scandinavian horses to Ireland with them, and these horses also probably played a role in the breed's development.
Then, in the 1500s, a Spanish Armada ship with Andalusians aboard sank off the western coast of Ireland. The horses survived the shipwreck and swam to shore and managed to survive in this desolate landscape of moors, bogs, and rocky mountains.
The area is just as tough for humans to survive in, and locals started capturing and taming the horses to help them survive. Each family or farmer could really only afford to keep one horse, and they chose a mare. They would breed the mare each year, and then sell the foal for income. Arabian and Thoroughbred blood added speed and stamina.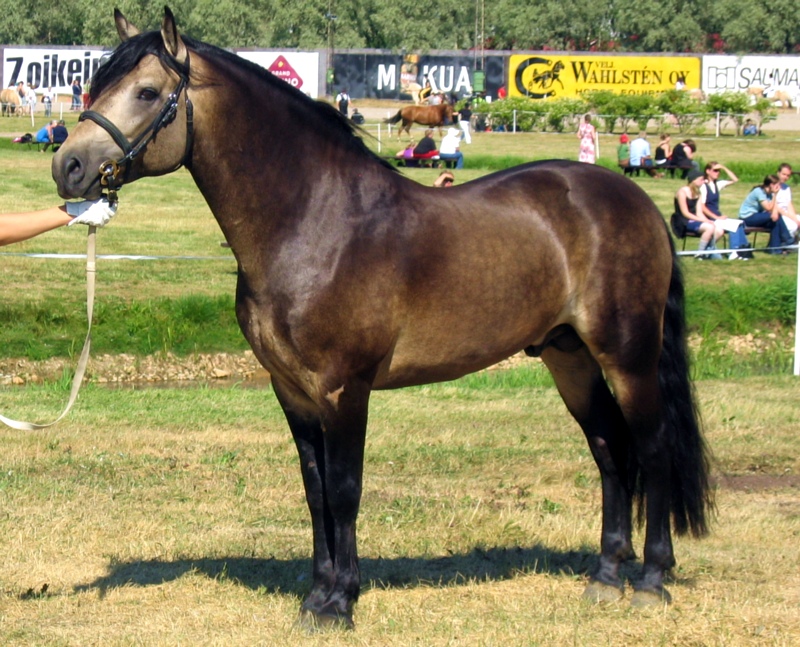 Breed Characteristics
One thing is certain, the Connemara breed characteristics have developed a beautiful animal. First, there are two sizes, ponies and horses. Their height ranges from 13 to 15 hands, although 14 to 14.2 hands are the average height, making most ponies.
Grey and buckskin are the most common colors. Connemara ponies can also be bay, chestnut, brown, black, palomino, or roan. Many ponies also have white markings.
They have a compact size for their height, weighing 700 to 850 pounds, with a deep chest and heart girth. Their legs are long and muscular, which is probably one of the reasons they're such good jumpers. Connemara ponies have large, kind, and wide-set eyes and adorable ears that tip slightly in. Their friendly and good-natured temperaments make them beloved by all who know the breed. Connemaras truly enjoy being with people and want to please them.
Amazing Jumpers and Famous Horses
Connemara ponies have many wonderful attributes and fans. Their amazing jumping ability has put them on the map, and thanks to several famous horses, also earned them new legions of fans. These aren't cross rails that the horses are jumping. One Connemara cleared fences over seven feet tall, while another was an Olympic competitor, and the third shared his versatility and temperament.
Let's start with one of the earliest amazing Connemara jumpers. Think of a 22-year-old horse. The one you're thinking of is probably headed towards its golden years. The Nugget was 22 years old in 1935. That same year, he cleared a jump that was 7' and 2" tall, setting a world record. Other Connemara ponies and horses have since matched and outdone him. But that's an incredible accomplishment at any age, let alone age 22. Go, Nugget, go!
Next, Little Squire came along. He was not to be outdone by Nugget. He was only 13.2 hands, so the "little" moniker in his name was honest. Little Squire proved that good things come in small packages when he handily cleared a 7-foot jump at Madison Square Garden in 1935.
Olympic Talent
It wasn't long before the Connemara ponies were knocking on the door of Olympic equestrian sports. Stroller was a 14.1-hand Connemara pony cross and the first from the breed to compete in the Olympics. He represented Great Britain in show jumping in 1968 and won the individual bronze with his rider, Marion Coakes. The bay gelding had a Thoroughbred sire and a Connemara pony dam.
Years later, Hideaway's Erin Go Bragh competed in eventing, winning at the Groton Horse Trials against some of the best in the United States in 1991. But here's the thing with Go Bragh, he also successfully competed as a driving horse. Talk about versatility. He also had a kind temperament, a trait that he passed on to over 200 foals.
Connemara Ponies Today
Connemara ponies are found throughout the world today. They remain beloved by those who own and ride them. Their friendly, easygoing personalities and incredible athletic ability make them popular in the show ring and for pleasure riding. Many use the breed in show jumping, dressage, and eventing. Driving, western pleasure, and foxhunting are other disciplines where they excel. The breed's versatility means they can do whatever their rider wants to do.
The Clifden Show is the breed's largest showcase. Clifden is a city in the Connemara region of Ireland where the first breed society formed in 1923. The show is held here on the third August Thursday each year. The show regularly draws over 400 Connemara ponies and breed enthusiasts from around the world attend.
At the end of the day, Connemara ponies become your best friend. The shows, jumping feats, and ribbons are all wonderful, but it's the animal themselves that make the difference. Connemara ponies take their riders on a journey and create a special bond that lasts a lifetime.
Sources: American Connemara Pony Society, Horse & Hound, International Museum of the Horse, and United States Equestrian Federation.