Dazzling Dutch Warmbloods are the superstar of the Olympic equestrian disciplines, with horses like Valegro and Totilas wowing audiences with their jaw-dropping performances. This is a relatively young horse breed, but the strict adherence to quality in both temperament and athleticism has made them a popular mount worldwide.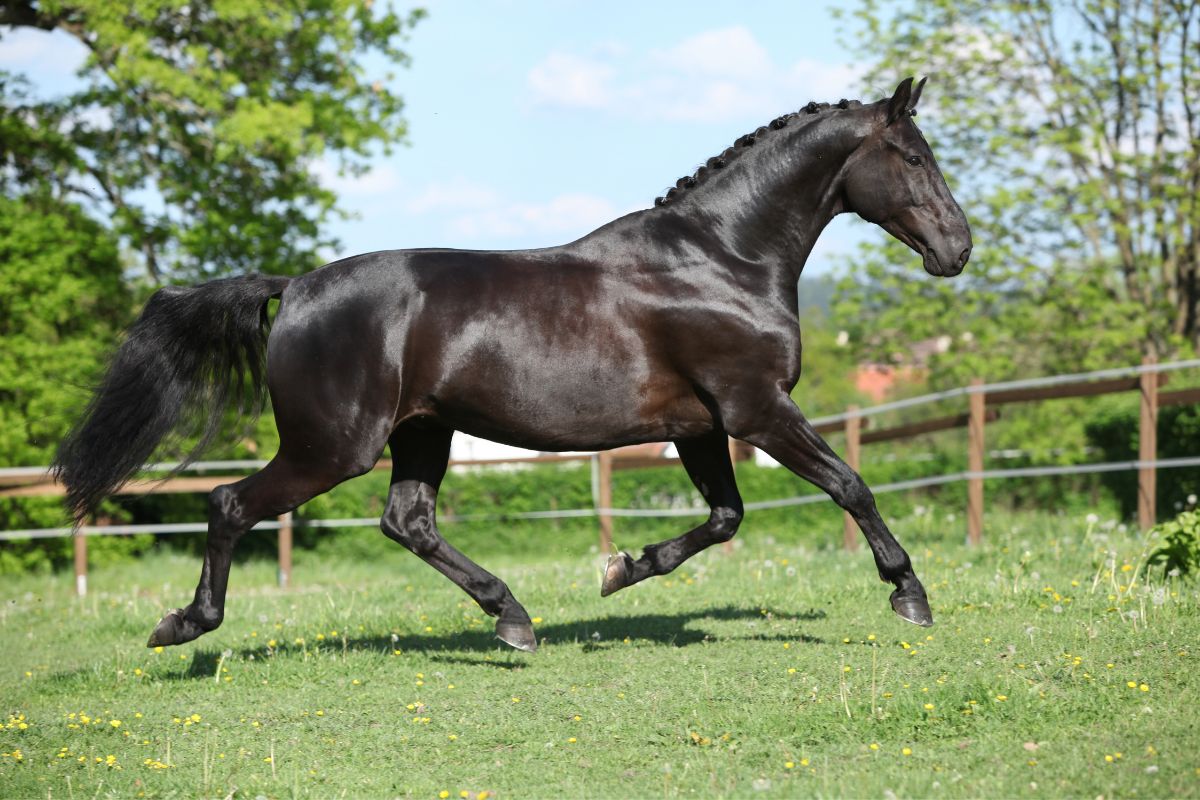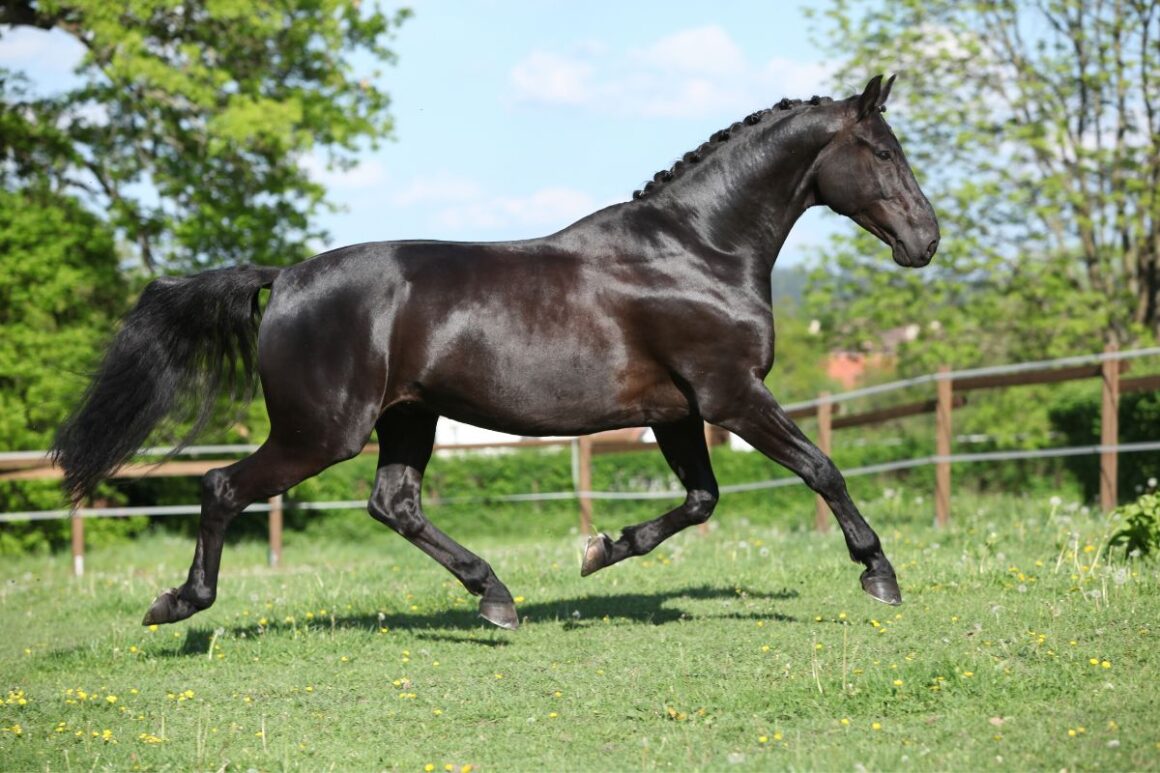 All horse breeds began as the melding of two or more other breeds, and the Dutch Warmblood exemplifies how this careful selective breeding can create a superstar. The breed melds two native breeds from Holland, infused some outside blood from other breeds, and in short order, created a distinct and athletic breed.
History of Dutch Warmbloods
Dutch Warmbloods are a young breed, as far as history goes, but they've certainly made their mark in the world of equestrian sports. Enthusiasts started crossing two horse breeds native to Holland and created the Dutch Warmbloods. Farmers used horses to make a living and were very strict in their breeding, and this helped create the phenomenal sport horses that are the Dutch Warmblood.
Gelderlanders and Groningens were a lighter and heavier breed respectively. Careful interbreeding of the two led to the Dutch Warmblood. Breeders wanted a horse that would be competitive in the Olympic disciplines – dressage, jumping, and three-day eventing – as well as combined driving and other driving disciplines. The Thoroughbred, Holsteiner, Trakehner, Hackney, Cleveland Bay, and other breeds were all used to help create the Dutch Warmblood too.
Warmbloed Paardenstamboek Nederland (WPN) is the studbook. It formalized in 1970, having previously had several different organizations. Queen Beatrice added the Koninklijk, or Royal, designation in 1988, making it KWPN.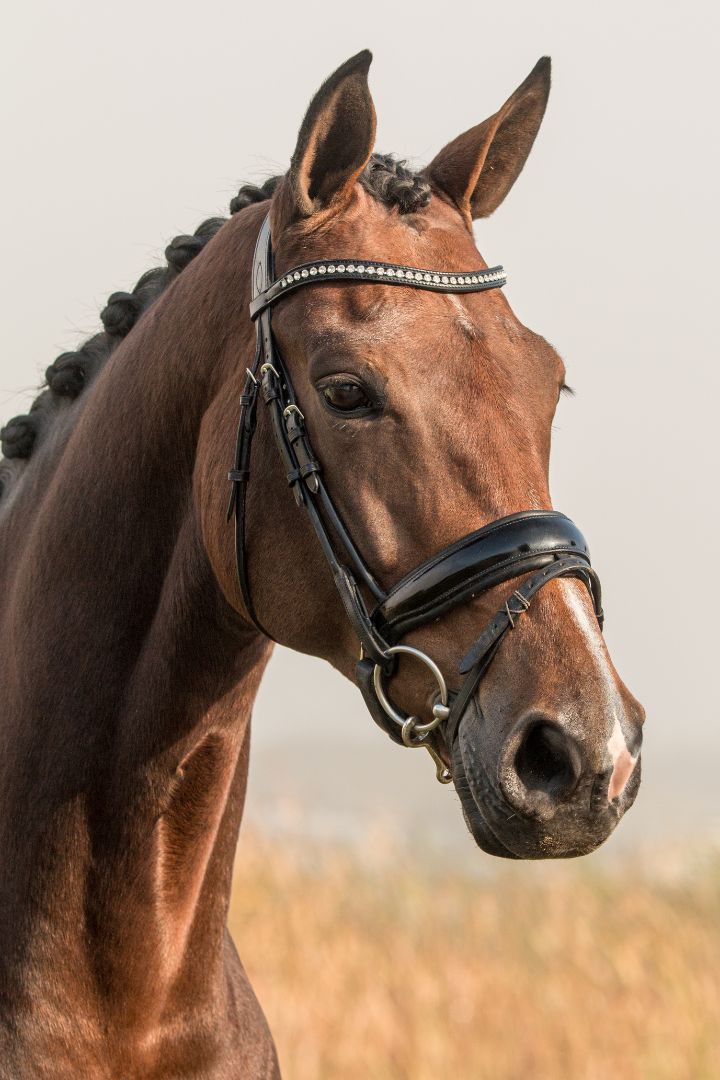 Breed Characteristics
Dutch Warmbloods are between 16 and 17 hands tall and are elegant, and refined horses. Further, they have regal heads with intelligent and kind eyes. The neck is arched with prominent withers, a long, sloping shoulder, and powerful hindquarters. All this contributes to their athleticism and elastic, gaits that appear to float over the ground. Chestnut, black, bay, and grey are the primary breed colors. Additionally, white markings are allowed on the face and legs.
A calm, unflappable temperament is a breed hallmark. Dutch Warmbloods are eager to please. It's made them popular at the highest levels in the sport horse divisions, competitive driving, and in light draft work. They also adapt well to any scenario and are incredibly sound, meaning they have few injuries.
A keuring, or inspection, is mandatory prior to registration. They must be a minimum of three years old before being presented at the annual keuring. The Netherlands and North America both host inspections. Stallions and mares continue participating in evaluations throughout their working careers and earn different classifications. Radiographs are part of the inspections. Horses with any issues are taken out of the breeding pool; it's another reason the breed remains so sound.
Sub-types
There are three sub-types in the Dutch Warmblood breed, the sport horse, harness horse, and Gelderland type. Each type has a unique look and also excels in different disciplines.
The sport horse is popular in dressage and jumping. It's called Rijpaardtype and is the one that most people associate with Dutch Warmbloods. They are modern and elegant horses bred to compete at the highest levels.
Harness horses are used for driving, as expected. This type has a higher head carriage and more leg action. These are referred to as Tuigpaardtype. Hackneys contributed to their creation, and they are used for showing, these are again fancy horses.
The Gelderland is closest to the original breed used to create Dutch Warmbloods and looks like a light draft horse. It's often referred to as Basistype, or basic type. These horses help maintain the original gene pool, while still being stylish riding or driving horses.
Dutch Warmbloods Today
Dutch Warmbloods are found all over the world today. People breed them in multiple countries, as well as export them from their home in the Netherlands. The sport horse type is obviously popular and the most common, but the harness and Gelderland or basic type also have a role to play.
The who's who of noteworthy Dutch Warmbloods includes Royal Kaliber, Big Ben, Ferro, Udon, Uthopia and Nip Tuck (Carl Hester's horses), Calypso, Authentic and Breitling LS (Beezie Madden's horses), Pascal, Hickstead, and Eastern Sunrise. While some of those names might not mean anything to you, Valegro and Totilas are both also Dutch Warmbloods, and those are names that many equestrians are aware of.
Dutch Warmbloods excel in dressage, jumping, eventing, and driving, and are also popular in other disciplines. These happy, beautiful, and willing horses help make equestrian dreams come true and their popularity continues growing.
Sources: Equus, Horse and Hound, Royal Dutch Sport Horse, Oklahoma State University, and the International Museum of the Horse.