The Falabella family started breeding small horses around 200 years ago in the pampas, or plains region of Argentina. They strove to maintain the highest quality type and conformation in a perpetually smaller frame through selective breeding, eventually creating Falabella ponies, the world's smallest horse breed. Today, these famous horses are found in many parts of the world as companions, show ponies, and a source of joy.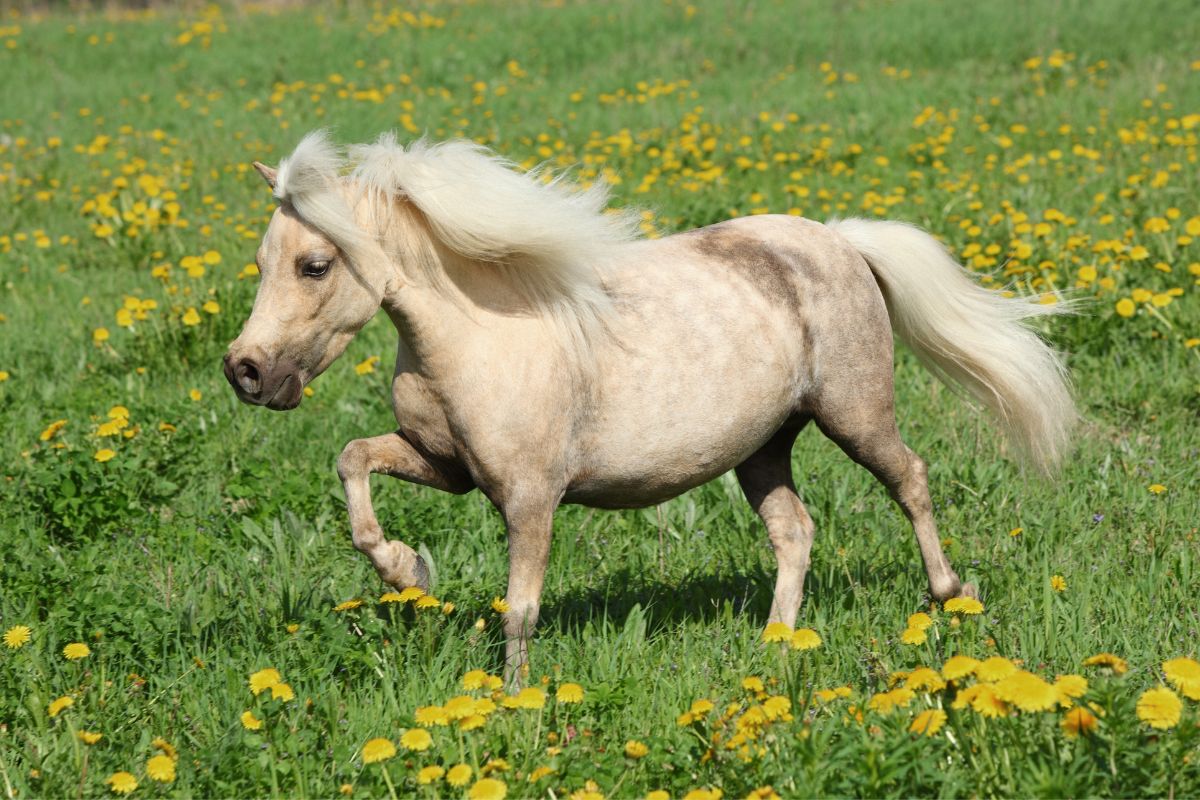 The pampas region of Argentina is a plains region with some remote areas. The Falabella family home is near Buenos Aires, and this is where the history of Falabella ponies begins, some 200 years ago. Argentina is home to Andalusian and Arabian horses, among other breeds. These strikingly beautiful animals also have correct conformation and fluid gaits. The family started breeding for smaller horses, eventually creating a unique breed, which has the distinction of being the world's smallest. They also go by the name Falabella horses because they are considered miniature horses.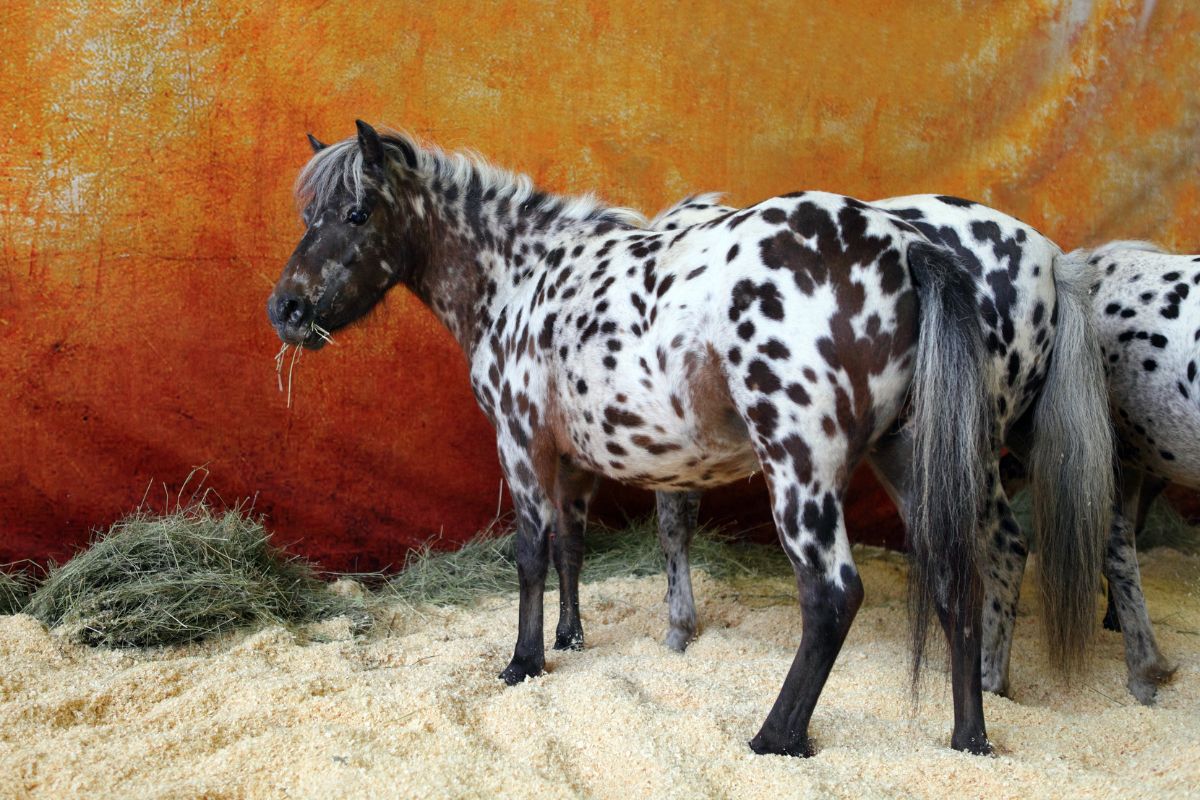 History of the Falabella Ponies
The original Falabella ponies were roaming wild on the pampas. After the Spaniards abandoned their Andalusian horses, they survived on their own, and some smaller horses started to appear naturally. Patrick Newell was exploring the pampas near his home in Buenos Aires in the 1840s and noticed the smaller horses. He gathered some of the highest quality ones and began selectively breeding them.
Newell's daughter married a man named Juan Falabella, and he began working with his father-in-law to steward the breeding of small horses. This continued with Juan's son Emilio, who also introduced Criollo bloodlines, and Pinto and Appaloosa coat patterns.
Finally, Julio Falabella, the great-grandson of Newell, introduced the breed to the world through magazine interviews in the 1960s, and their popularity exploded. Although Julio passed away in 1980, his descendants continue breeding Falabella ponies in both Argentina and the United States.
Breed Characteristics
Their small size is one of the most distinctive breed characteristics of Falabella ponies. They are a mere 25 to 34 inches tall – or 6.1 to 8.2 hands. These are tiny horses! At birth, a foal can be as small as 12 inches. Weight is proportionate to height and averages between 154 and 176 pounds. Type and bloodlines are priorities for the breed registry, so less emphasis is placed on height and weight.
This emphasis on type and conformation extends to coat colors too, all are allowed. Falabella ponies are brown, black, bay, chestnut, palomino, and pintos. People love the red and black spotted Pintaloosa coat pattern, but this is rare to find.
Breeders carefully steward personality and temperament too. Falabella ponies are known for their excellent temperaments. They are intelligent, affectionate, and easy to train. These characteristics make them affable companions.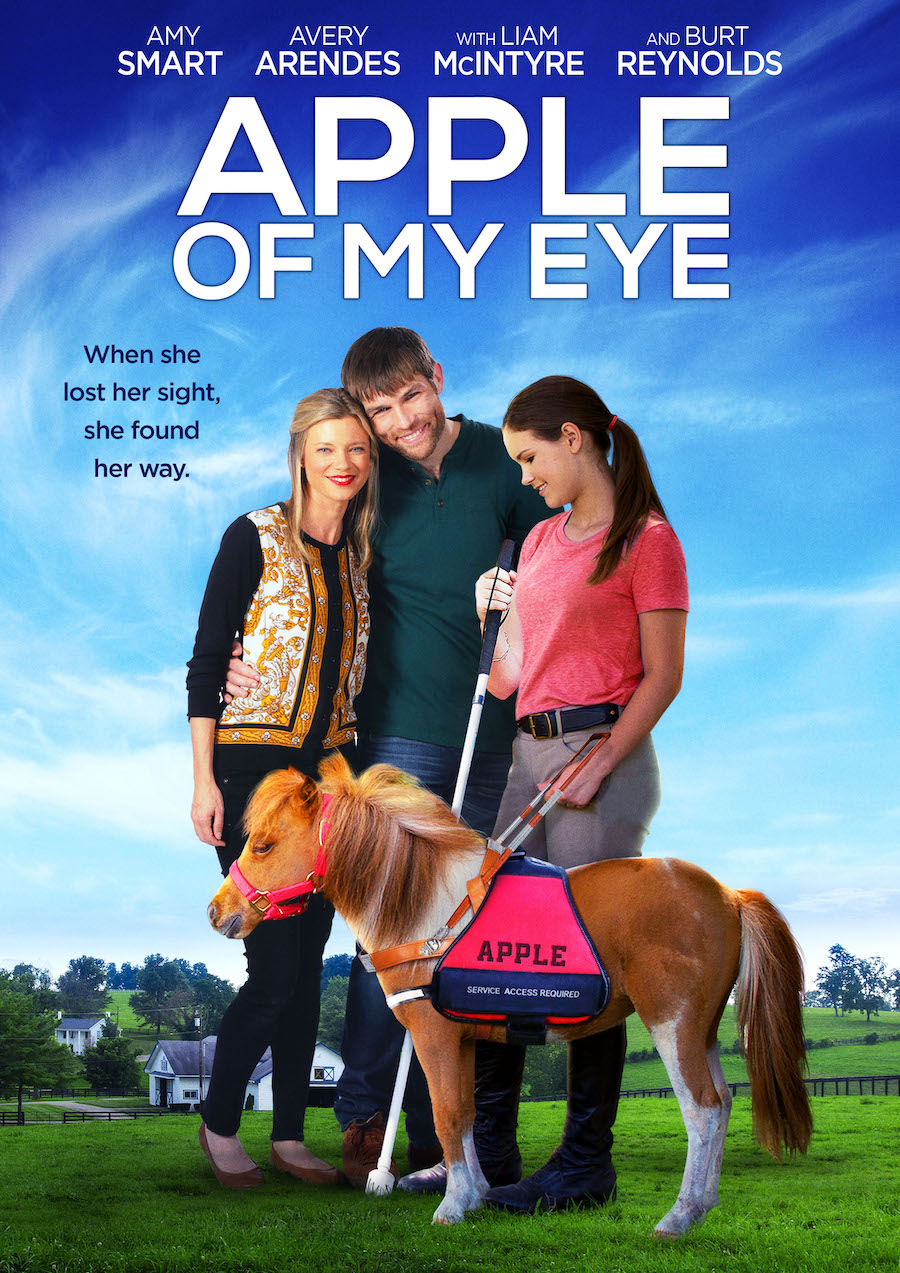 Ponies and miniature horses tend to have a longer lifespan than full-size horses because of their small size, and this is another area where Falabellas excel. Their lifespan is between 40 and 45 years, further enhancing their usefulness and enjoyability as companion animals.
Apple of My Eye
Apple of My Eye, a 2016 movie, introduced Falabella ponies to a wider audience. Toyland Crimson, a Falabella pony bred by Toyland Miniature Horses in Illinois, plays Apple (and is now better known by that name). Apple becomes the eyes of a teenage girl that goes blind in a riding accident, living in the house with her and endearing the world to the amazing Falabella ponies.
Falabella Ponies Today
Today, the breed is still considered at risk. Although there are healthy populations of Falabella ponies in both the United States and Argentina. The breed association in the United States has only registered about 2,000 horses. Those members of the breed that do exist are beloved as companions, show horses, movie stars, guide animals, therapy horses, and are used by small children as riding and driving horses. Falabella ponies may be a small breed – both in stature and population size – but their big hearts and endearing personalities secure their place in the equine world.
Sources: Falabella Miniature Horse Association, Falabella Horses History, International Museum of the Horse, Oklahoma State University, and Toyland Mini Horses.