Justin Morgan had a horse, and his name was Figure. That horse became the foundation stallion of the Morgan breed. The lives of the man and the horse are forever intertwined.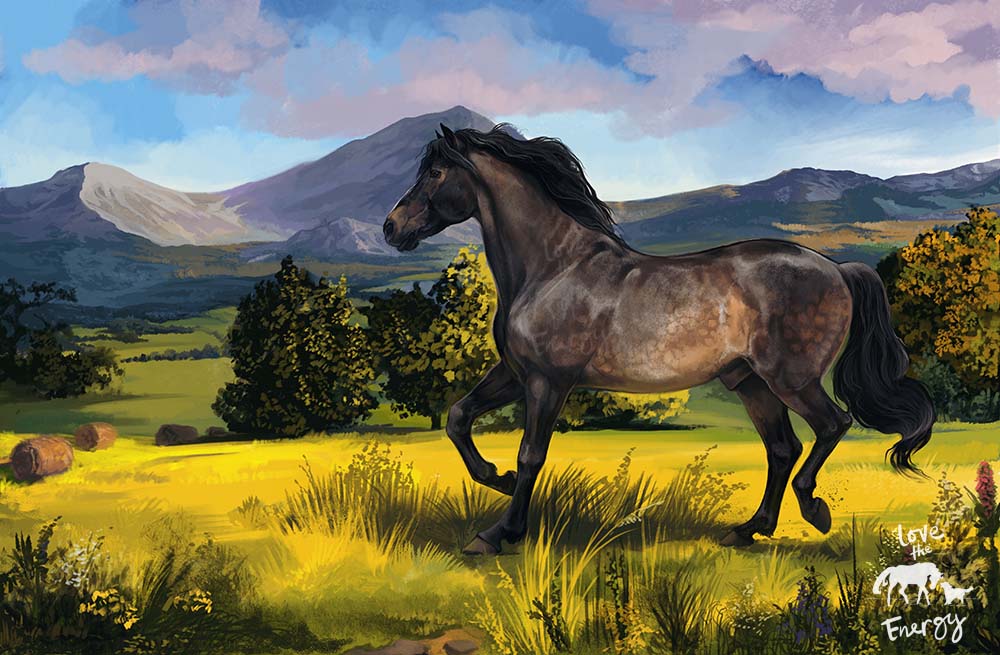 It all started in 1789 in West Springfield, Massachusetts when the bay colt was born. Justin Morgan lived in Randolph, Vermont. He went down to Massachusetts to collect a debt he was owed and was given the colt instead of cash. I imagine he wasn't very excited about getting a horse instead of cash at the time, but how could he know how that horse would change history.
Justin Morgan
The man Justin Morgan originally lived in West Springfield, Massachusetts. His family was among the first to settle in Springfield and he was part of the third generation. Justin was born in 1747 and as an adult did many things to provide for his family, including being a tavern keeper, musician, school teacher, yeoman (a farmer and landowner but not wealthy), and stallioneer. This last one is important.
Stallioneers stood the stallions for others to breed their horses to. Justin sought the best horses possible to lease in this business venture. Among the horses that Justin had leased as a stallioneer were Diamond and True Briton (also known as Beautiful Bay). Diamond was the sire of Figure's dam and many consider True Briton to be Figure's sire. Figure's dam had Arabian and Barb bloodlines that traced back to Thoroughbreds.
So, we had Justin in West Springfield breeding horses and doing other work to provide for his family. Then, in 1788, soon after the Revolutionary War, he and his brothers all moved their families to Vermont. Justin and his wife settled in Randolph where he became the town clerk.


Figure
The young colt, Figure, and Justin Morgan headed back to Vermont in 1789. Figure spent a couple of years growing in the mountains and fields around Randolph. Figure was a small horse, only a little taller than 14 hands – so technically a pony in today's terms. But that little bay stallion was beautiful and strong. Figure had large eyes that were wide-set on his head. He had a neck that arched and crested, with a wavy – almost curly – black mane and a thick, full tail. This, coupled and compact body, meant he was built for speed and strength. He was put to work in the fields and mountains of Vermont once he was old enough.
Figure worked incredibly hard throughout his life, plowing fields, dragging stumps out of the woods, and pulling stagecoaches. Locals raced horses too, it was a form of entertainment and a way for people to set themselves apart. After a long day of work, Figure would often race other horses, and win, whether he was walking, trotting, running, or pulling.
Of course, Justin Morgan started offering Figure's stud services, and he covered mares throughout the Connecticut River Valley, standing at different farms during different parts of each season.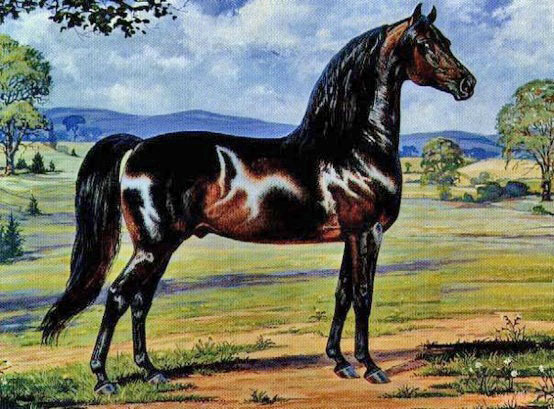 Genetic Dominance
The babies that Figure produced were not like others. In most cases, breeding is a mix of the sire and dam. Figure's characteristics dominated offspring with any mare. He had a genetic prepotency, or dominance, that carried his genes through and made the genes of the mare rather irrelevant.
Genetic prepotency and the number of mares that Figure bred meant that there were lots of horses that looked like him and had those same characteristics appearing throughout New England, and especially in Vermont. Horses in that time period became known by their owners' names. They called Figure the Justin Morgan horse, and his offspring were Morgan horses.
Versatility is the Name of the Game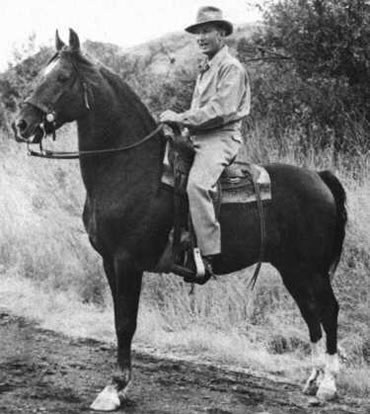 Figure's sons and daughters inherited his genetic traits and versatility. These Morgan horses could pull carriages, work in fields, win saddle races, and were safe for any member of a family to ride or drive. Morgan horses could truly do it all, and for families in that timeframe, it meant that they could have one horse instead of several, and that was a financial savings.
The daughters and sons of Figure were also pretty, like their father, and in later generations, their grandfather. The combination of good looks and versatility certainly helped continue the breed as more people enjoyed the horses or wanted one like their friends, family, or neighbors had. The genetic prepotency carried through to successive generations, and today's Morgan horse still has the same distinct appearance and versatility that Figure had all those years ago.
Figure's Legacy and the Morgan Breed Today
Justin Morgan died of consumption, or tuberculosis, in 1798 and Figure bounced through several different owners. He continued working hard throughout his life, despite his popularity in the breeding shed. Another horse kicked Figure when he was 32. The untreated injury led to his death.
Sherman, Woodbury, and Bulrush are the three best-known sons of Figure, and each played a role in creating the breed. The Brunk family, the Lippitt family, the Government family, and the Working Western family comprise today's Morgan and all trace back to these bloodlines. All of these go back to breeding programs and distinct sets of bloodlines. No matter the family, the horses possess the same beauty and versatility.
According to the American Morgan Horse Association, there are around 89,000 Morgan horses living throughout the world. But Figure's legacy lives on today through the many sons and daughters and their families. Morgan horses today have a glint in their eye, a beautiful and distinct look, and are versatile These characteristics are a glimpse at a great horse of the past and a testament to the strong bloodlines he had in creating a new breed of horses.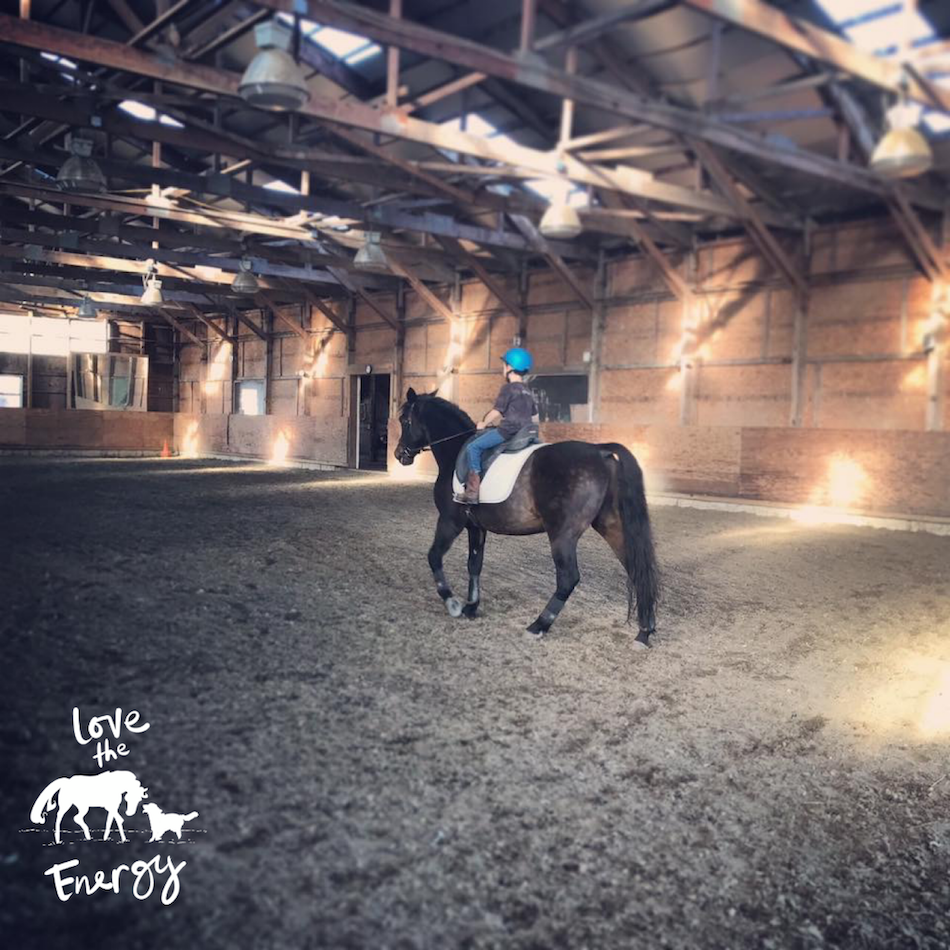 My Favorite Morgan Horse: Pops
I can't write about Morgan horses without mentioning one in particular: an incredible gelding here in Vermont named Pops. That's him pictured at the top of this post, and also above/below. Pops (a.k.a. Poppy) is a 33-year-old Morgan who belongs to a good friend of mine and is one of the most amazing horses I've ever met. Not only is he handsome, but he's smart, affectionate, and loves his person.
I will never forget one day, about 4 years ago, when my son was riding Pops bareback on a windy day. A gust of wind tore through the arena, rattling the rafters so violently that it sounded as if a train were barreling through the barn. All of the other horses in the arena lost their minds. They were bucking, and leaping and spooking like nobody's business. But Pops? He just kept walking along with my son, practically rolling his eyes at the other horses as if to say: "Guys, it is WIND. Chill out." Not only did he realize that wind was nothing to freak out about, but he seemed to understand that he had precious cargo onboard. No way was he going to spook with a child on him. A horse like that is worth his weight in gold.
Pops also happens to be the horse we named our favorite homemade horse treats after: Pumpkin Poppies. 🙂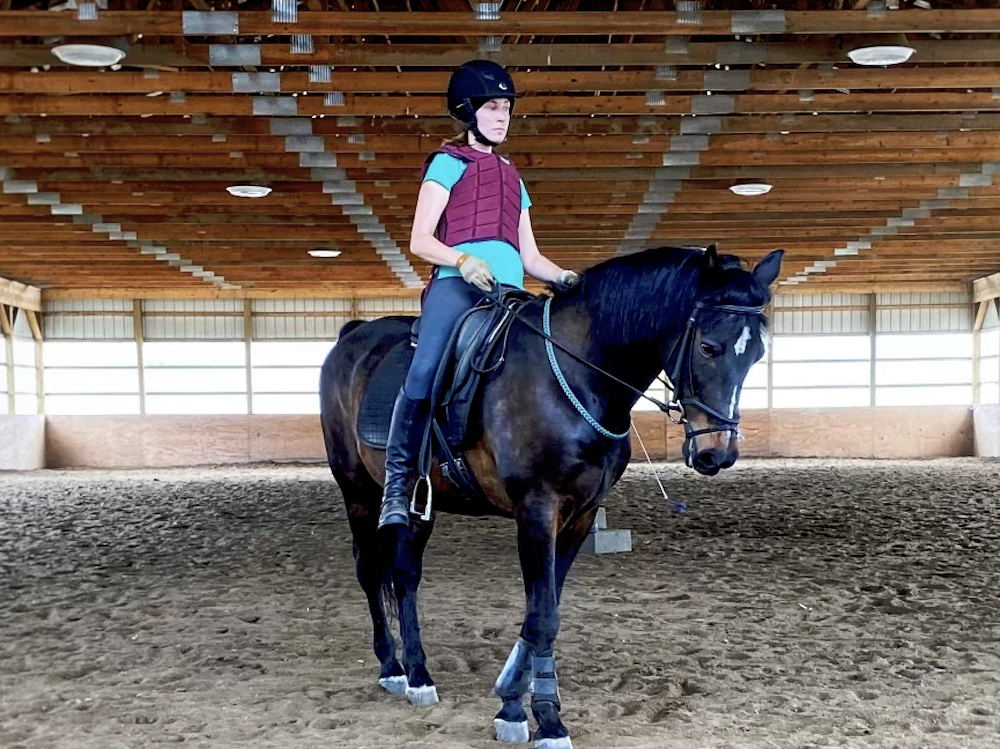 Sources: American Morgan Horse Association, Justin Morgan Had a Horse