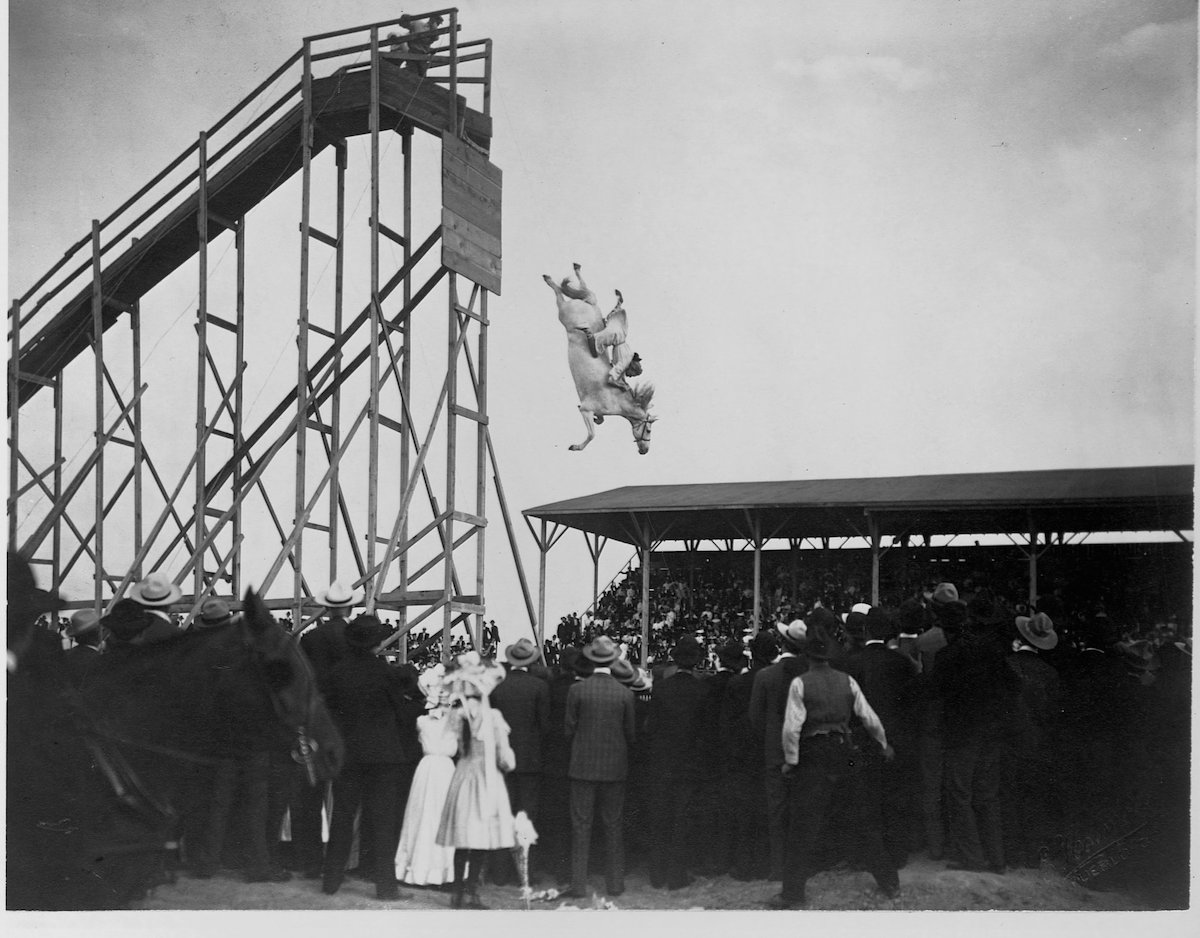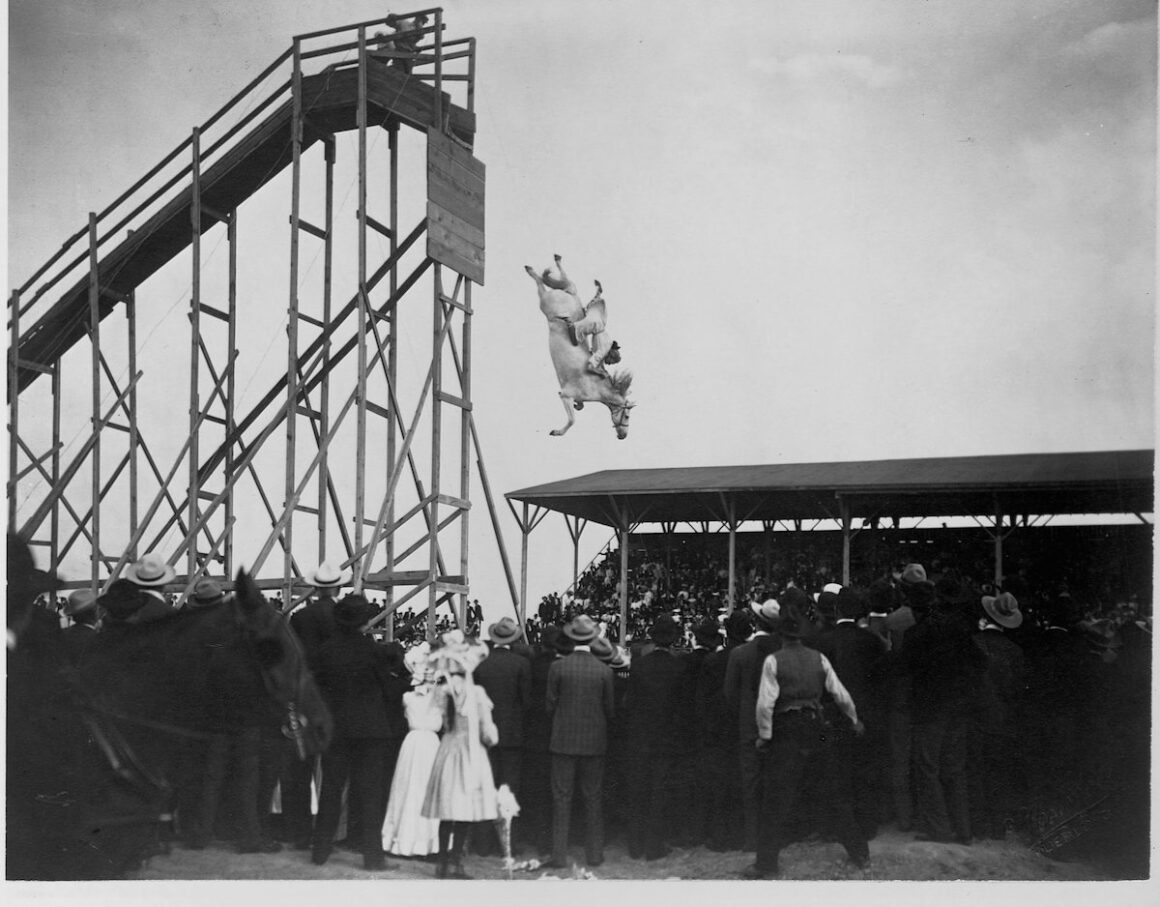 One of the most popular attractions at Wild West shows in the early 1900's was horse diving. For this event, a horse and its female rider would jump from a 50-ft tower into a pool of water – a feat that demanded incredible bravery from both horse and rider. The dives were almost always done bareback.
Between 1908 and 1914, Mamie Francis and her Arabian mare Babe completed 628 dives from five stories up a rickety wooden scaffolding. Mamie never forced her horse to jump.
This was a dangerous stunt for Mamie and Babe. Apparently, Mamie did all of the jumps without knowing how to swim. She would just hang on to Babe and trust her to bring them both to the surface.
During one dive the water tank collapsed and Mamie got caught underneath Babe until a nearby observer jumped in to pull Mamie out. Another time a loud noise spooked Babe and she fell off the dive, instead of jumping. In this case Babe got stuck a the bottom of the tank until a lone diver leaped into the water to pass a rope under her body so she could be pulled to the surface. Two hours later, Babe walked out of the fairgrounds under her own horsepower.
According to Mamie's grandson, Tom Shelton, "She was afraid of no one and nothing."
Mamie once said of her dives with Babe: "Oh the glory of it all. I just close my eyes, take a deep breath and await the splash."
Sources: Timeline