Horse movies introduce many children to these beautiful animals and are a starting point for their love of all things equine. They sustain many through difficult adolescent years and horse movies serve as a source of comfort and nostalgia for adults. Everyone has their own favorite – whether it's one that inspires through a biographic lens, the hero's journey, or compelling cinematography. All are worth watching at least once!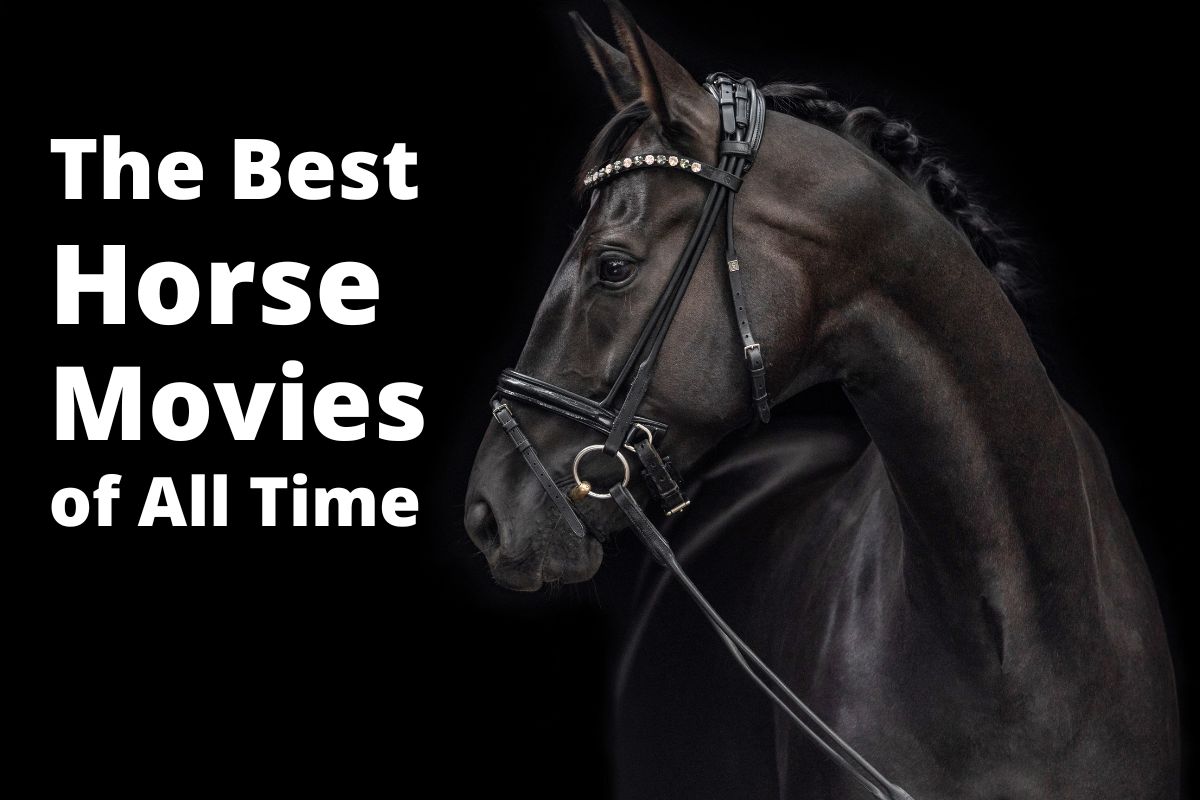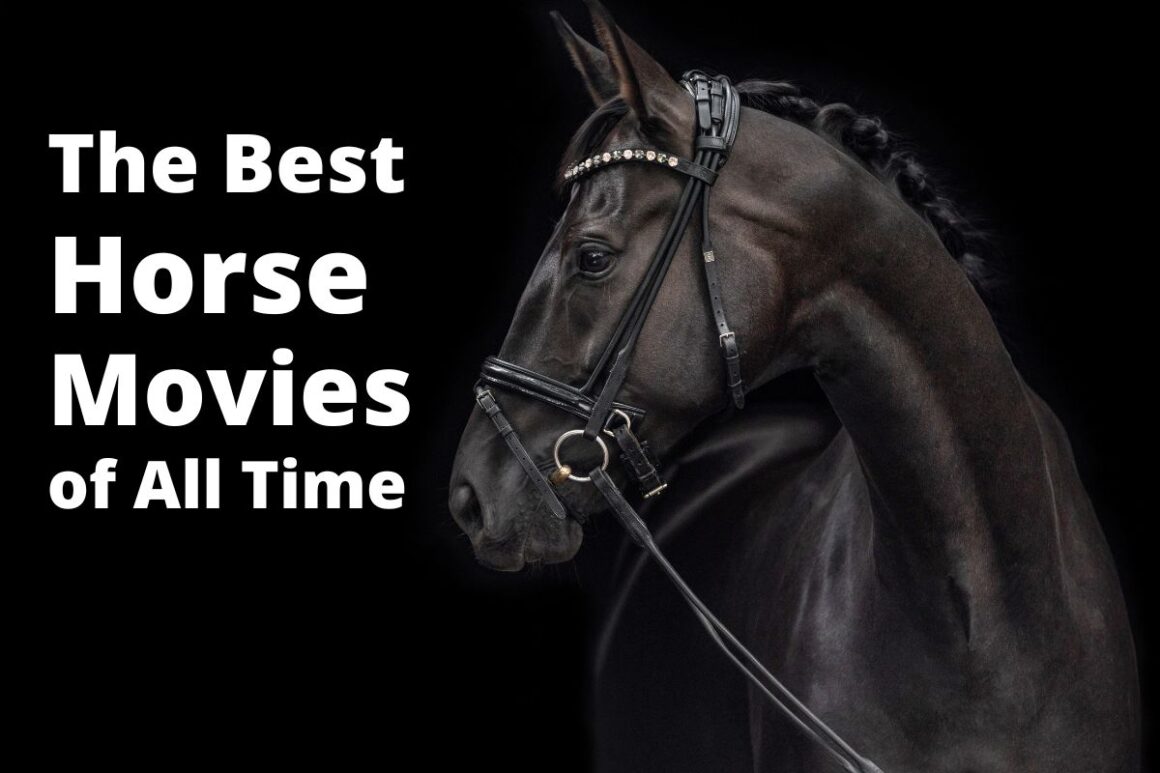 It seems like everyone has a favorite horse movie that they can watch over and over without tiring of it. Horse movies remind people of their own life stories or that of a favorite horse. They also offer a chance to reconnect with an original love of horses, and to relax and recharge. Whatever the reason for watching horse movies, there are plenty to choose from; hundreds of movies are centered on horses. The number is even higher when you start counting westerns and movies where horses make cameos.
The History of Horse Movies
"The Galloping Horse" was the first motion picture, made in 1878. Sallie Gardner, a Kentucky-bred mare owned by Leland Stanford (the same guy Stanford University is named after), was the star. Stanford wanted to find out if all four hooves were ever off the ground simultaneously so he could further improve his horse's quality.
Eadweard Muybridge was the photographer. He collaborated with Stanford and set up 24 cameras on a parallel path to Sallie's and kept them each 27-inches apart. Sallie and her jockey maintained a steady pace and set off trip wires to take the photo at each location. Muybridge presented his motion picture in 1880 at the California School of Fine Arts, and the rest is history.
A love of horses extends beyond those that own and ride them to all audiences. Horses are beautiful, powerful, kind, and inquisitive, and many audiences enjoy horse movies. They also help us reach our goals and achieve incredible feats and these are all stories easily translated to the big screen. Horses have played an important role in movies since the beginning, and new movies or retellings of old favorites will continue to appear.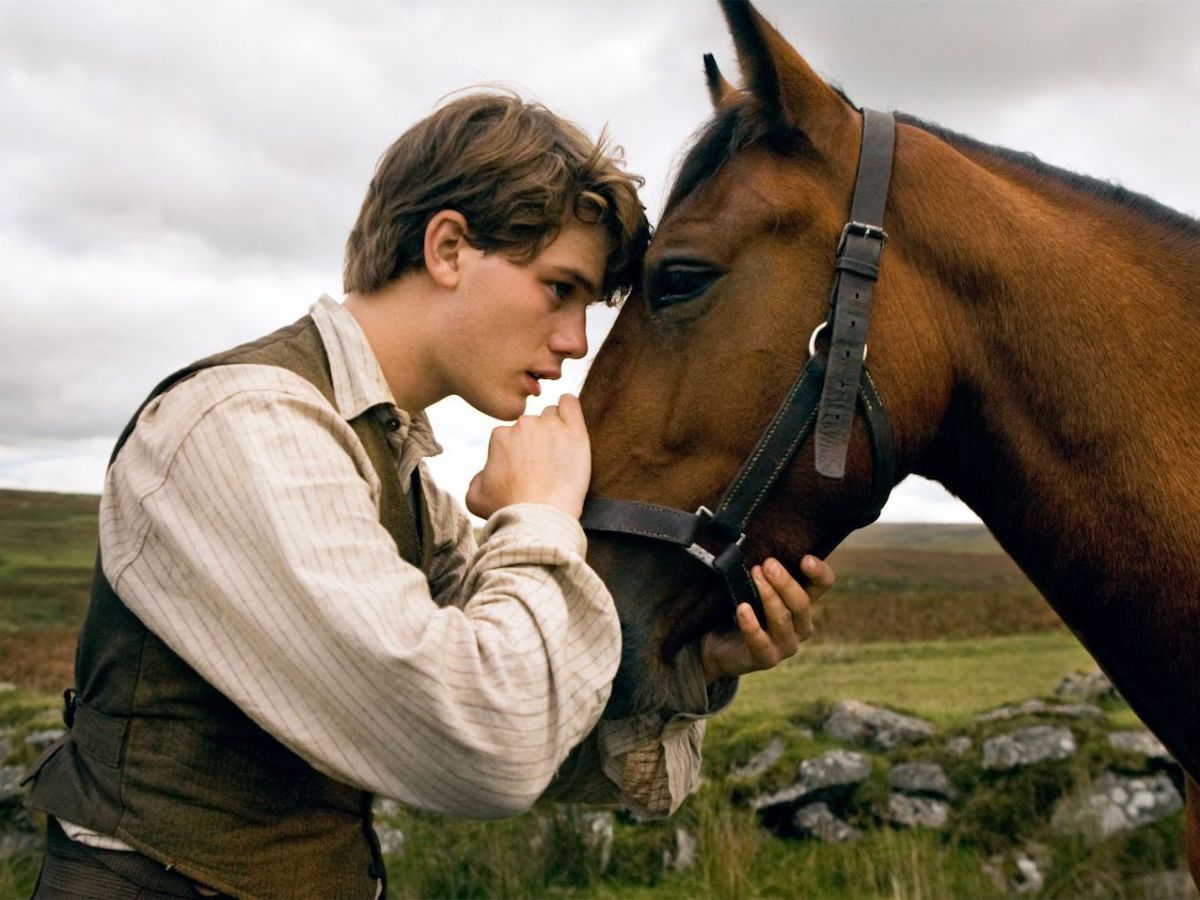 The Best Horse Movies
Here's a list of some of the best horse movies (in no particular order):
The Black Stallion
The Black Stallion Returns
War Horse
Hidalgo
Black Beauty
National Velvet
International Velvet
Seabiscuit
Spirit: Stallion of the Cimarron
The Horse Whisperer
Phar Lap
The Man From Snowy River
Return To Snowy River
Unbranded
Dreamer
The Mustang
The Best Movies that Include Horses
Lord of the Rings – While not technically a "horse movie," there are so many horses in the LOTR movies that they have to be on this list. Check out my post about Arwen's horse for just one example!
Tangled – Disney movies of late have fantastic animated horse characters. Maximus is an Andalusian horse and one of my favorite equine characters.
Frozen – Another newer Disney movie with a plucky equine character. Sitron is a Fjord horse with big personality.
Mulan – Khan is Mulan's trusty horse in both the 1998 and 2000 movies.
The Timeless Classics
A few of the best horse movies are timeless classics and remain beloved. For example, most equestrians readily admit that they've dreamed of being Alec Ramsey, the main character in The Black Stallion. We all dream of galloping along a beach on a black stallion, arms outstretched, sun on our faces, and wind in our hair. The movie was released in 1979 and is still beloved.
National Velvet is another timeless classic, released in 1944, and based on a book the way The Black Stallion and Black Beauty are. This movie helped launch the career of Elizabeth Taylor and made her a household name, as many young girls dreamed of riding in the National, a steeplechase event.
War Horse is a newer movie, released in 2011, but destined to become a timeless classic because of the cinematography and heartfelt storytelling. Steven Spielberg was the director; his other credits include blockbuster hits like Jurassic Park and epics such as Schindler's List. War Horse tells the story of Joey, an Irish Hunter, and his owner Albert, a young English farm boy during World War I.
Racehorses
Thoroughbred horse racing is a popular sport – the thrill and competition create Cinderella stories and household names. These horses and the people in their lives later become immortalized in a horse movie. Phar Lap is one example of a racehorse immortalized in the 1983 film. He was a New Zealand-bred racehorse imported to Australia in the late 1920s. Phar Lap was a household name until his early death in 1932.
Seabiscuit was a depression-era racehorse, just like Phar Lap, but Seabiscuit had his own challenges to overcome, including a serious injury. He became a household name and lifted the spirits of people during the depression too, and the 2003 movie chronicles his life story.
One of the best parts of the movie Secretariat is that it also tells the story of his owner, Penny Chenery Tweedy. She is a strong woman who was also raising her family during her horse's historic 1973 run to the Triple Crown. This movie was released in 2010.
American Pharoah doesn't have a movie about him yet, but you have to wonder if he will; there was a documentary in 2020. On the other end of the spectrum, Dreamer is a fictional racehorse movie about a little girl that rescues and rehabilitates a racehorse with a broken leg, taking him back to full strength.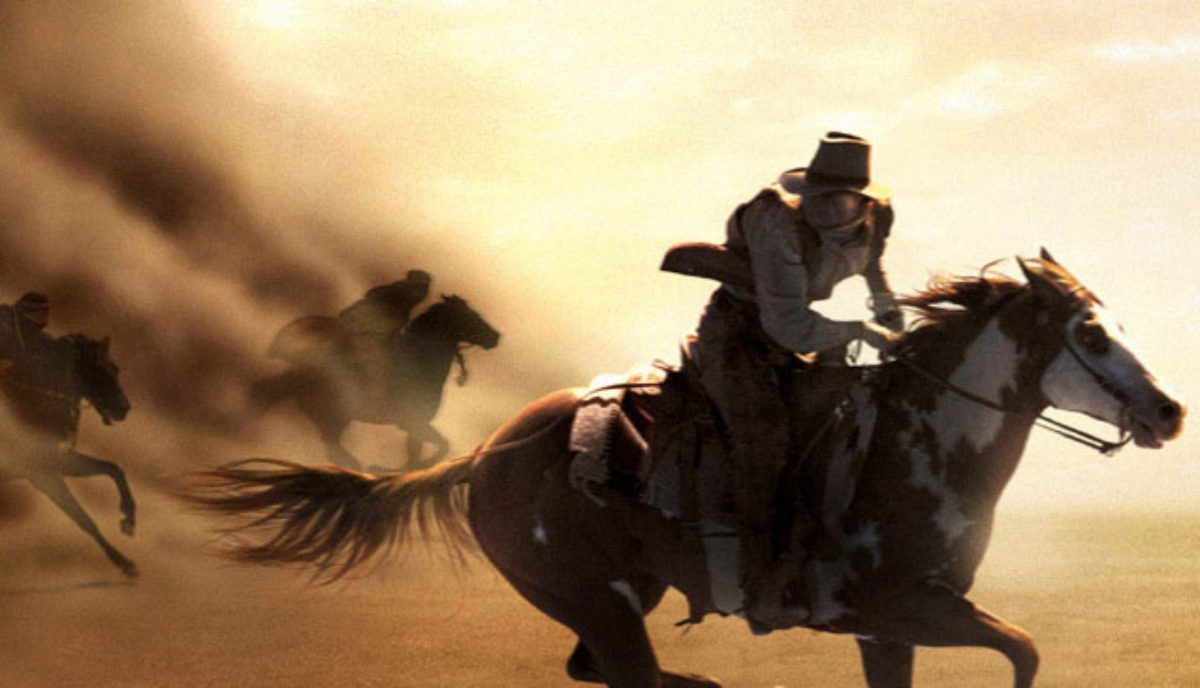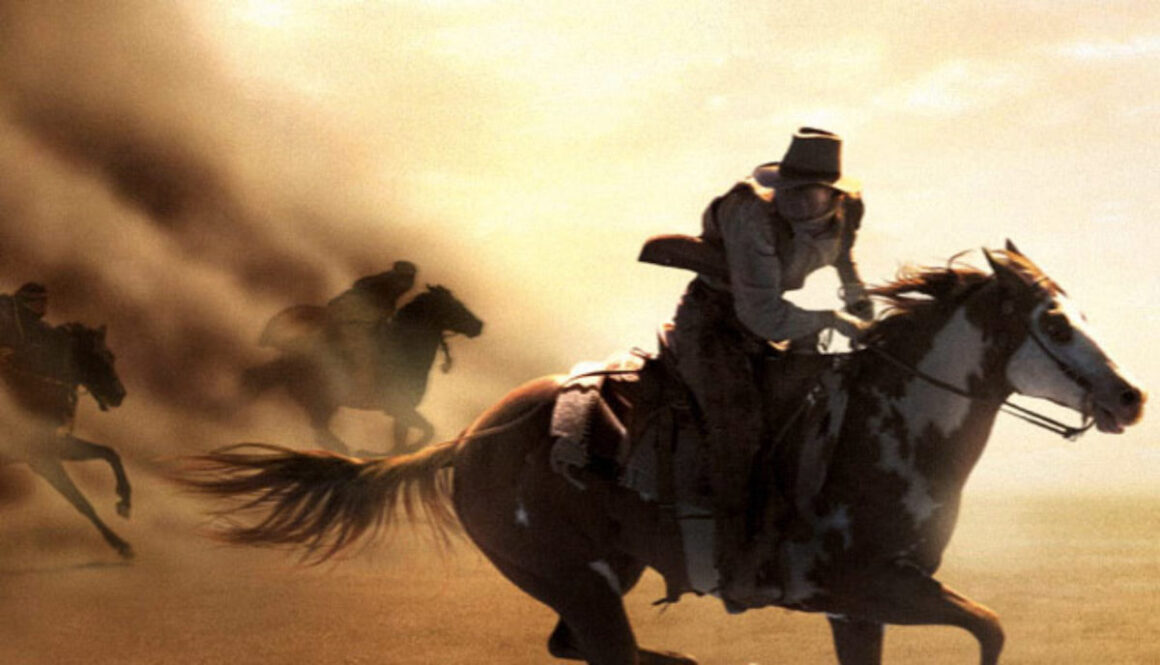 The Hero's Journey
Many of the best horse movies feature a hero's journey. In some cases, the hero is a horse, and at other times it's the human who is aided by a horse. Hidalgo, Spirit: Stallion of the Cimarron, and The Man From Snowy River all document the hero's journey.
Hidalgo is a Paint horse that along with his cowboy owner, Frank, travels to Arabia to compete in the world's toughest horse race in 1890, a 3,000-mile journey across the desert. The Man From Snowy River tells the coming of age story of Jim Craig in the snowy river country of Australia. Denny, a Brumby horse, aids him on his journey. The movie was released in 1982, and Tom Burlinson, who played Jim Craig, also starred in Phar Lap the following year.
DreamWorks released Spirit: Stallion of the Cimarron in 2002. It's an animated film and the horse, Spirit, is the hero. He's a Kiger Mustang captured by the United States Cavalry. Unlike other movies from the horse's perspective, Spirit doesn't anthropomorphize the horses, and instead, they communicate with each other the way real horses do. Netflix released a spin-off television series to Spirit in 2017 and a movie in 2021.
Sequels
Most movie critics acknowledge that the sequel is rarely as good as the original movie. However, some get higher marks than others. Several of the best horse movies also have sequels. This includes The Black Stallion, National Velvet, and The Man From Snowy River. Each of the respective sequels – The Black Stallion Returns, International Velvet, and Return to Snowy River – picks the story up somewhere in the future. They continue a favorite story and imagine what comes next for the horses and characters.
Disney also made a prequel, The Young Black Stallion, released in 2003. It tells the story of the young black stallion in Arabia, and the girl that befriends him.
Remakes
Several of the best horse movies have multiple versions. The original Seabiscuit movie was released in 1949 and featured Shirley Temple; the new version was released in 2003. Black Beauty is another horse movie with several remakes. There are four versions total, five if you include a television series from 1972. All are based on the book written by Anna Sewell and tell the story from the horse's perspective. The 2020 Disney remake features a wild mustang befriended by a teenage girl.
Everyone has their own favorite horse movie, based on where they are in their individual journey and their own unique story. The best horse movies are the ones that touch the viewer's heart. Viewers are reminded of the power, beauty, and transformation that horses provide. So, go make some popcorn and curl up on the couch with your favorite.
Did I Miss One?
If there is a movie you think should be on this list, please share in the comments! I would also love to hear about your favorite horse movie.
Sources: The Black Stallion Fan Site, Born To Run, Secretariat, Seabiscuit, IMDB, Horse and Hound, Vintage News, and Watsons Trail Rides.