We've been watching The Mandalorian since it first came out and I immediately loved the opening song. I couldn't put my finger on exactly why though. It is an objectively catchy tune, but there was something else too. What was it?
Here is the song at 0:46. This is the part that kept getting stuck in my head.
The answer came to me at the barn. That's what always happens right? There you are grooming your horse or tossing a few flakes of hay into the field when the answer to some question you've been mulling over suddenly pops into your head. Even when we aren't actively thinking about something, that brain of ours is still working.
The Mandalorian Song Features a Horse's Canter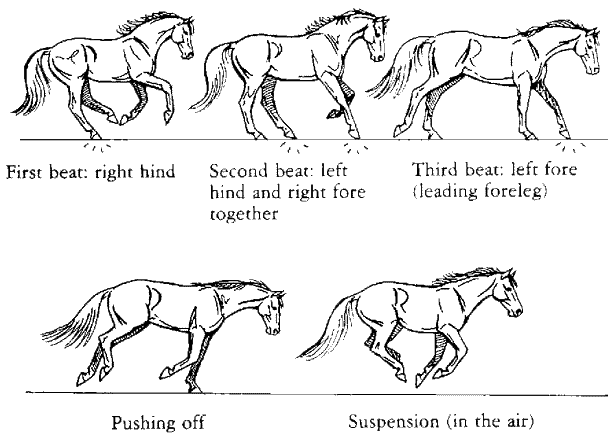 My conclusion? One of the reasons I love The Mandalorian theme because that steady background beat is the same as a horse's three beat canter. A somewhat slowed down canter beat yes, but the rhythm is the same.
You can hear what a canter sounds like in this "sound effect" video below. The beat in this clip is a bit faster compared to the Mandalorian song:
And also in this Dressage video at 1:55 when she asks her horse to move up into a canter:
The Mandalorian theme song was composed by Ludwig Göransson, who is a Grammy and Oscar award winning Swedish composer. But despite much Googling I didn't find any information about whether he was inspired by equestrian sounds. I also couldn't discover if he rides horses.
My guess is it's on purpose – especially given the "Old West" vibe of The Mandalorian. There are many articles about The Mandalorian basically being a "Space Western," and let's face it, you can't have a Western without horses. There is even "horseback riding" in the show – the horse has just been replaced by a Blurrg.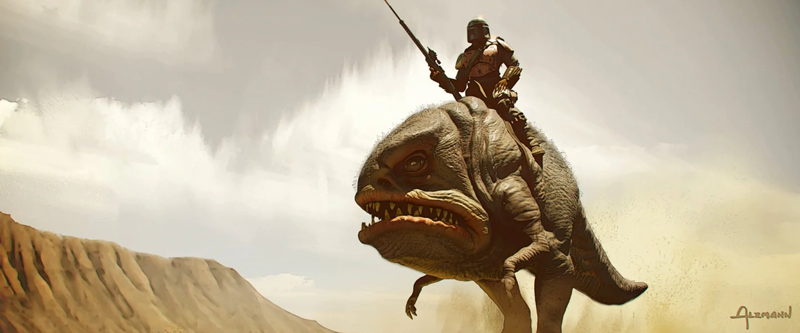 Either way, I'm glad I finally solved this mystery! Sadly, my non-equestrian husband was not quite as impressed with my revelation lol.