Coordination is a huge part of effective horseback riding. It's not just about inside-leg-to-outside-rein, but also being able to isolate your calves, thighs, seat and more – all depending on what you want to communicate to your horse. Here's how I'm improving my coordination with YouTube dance videos that help me practice this sort of coordination.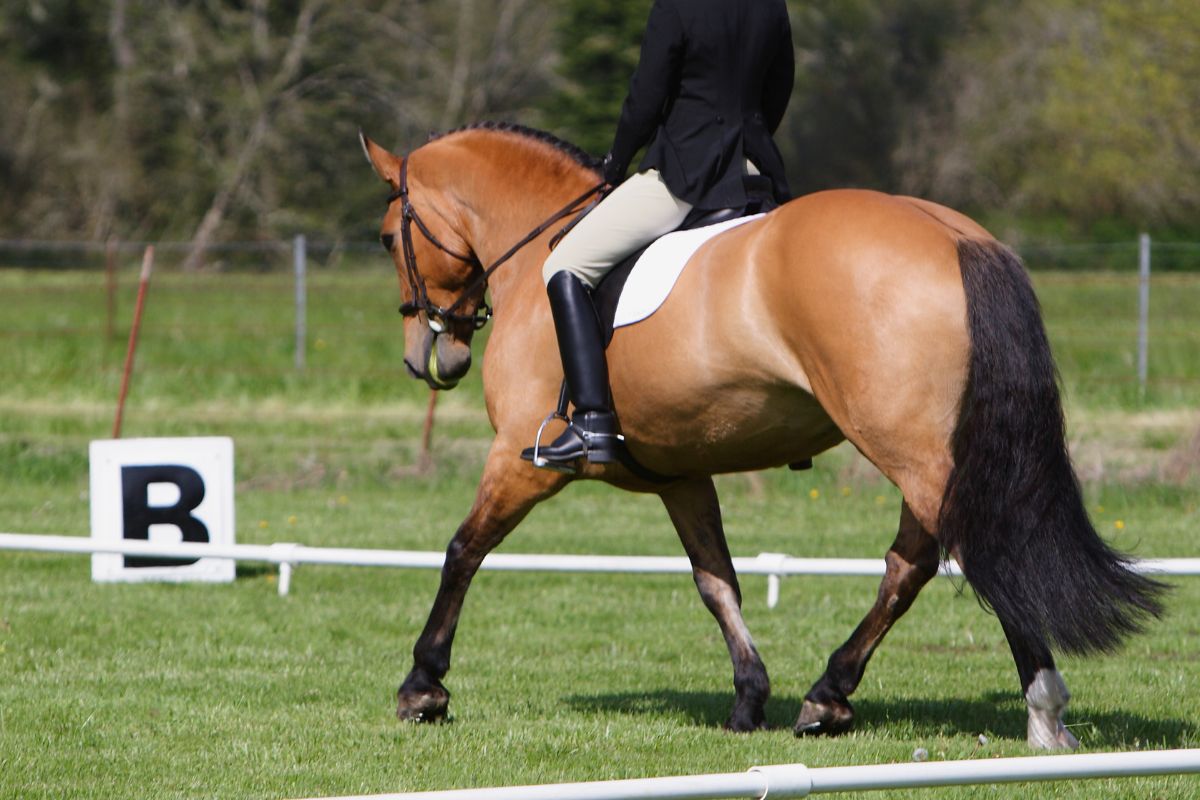 Regaining Coordination After a Riding Accident
Ever since my horseback riding accident years ago, coordination has been something I struggle with. But it's getting better! Right after my mishap I couldn't read, and I couldn't drive without getting extreme vertigo. Now I'm obviously reading and writing because I've been posting on this little blog. I'm also able to drive again and am pretty much back to normal.
There are still some things I struggle with when it comes to riding and it's hard to tell whether it's a carry-over from my accident or if I'm just a slow learner in some areas. Adding a routine definitely helps, so at the beginning of every lesson my trainer and I work on serpentines, 10-meter circles, bending, and other exercises that force me to recalibrate my cues and coordination.
Another thing that has helped a ton? Dancing! I know that may sound strange but if you think about it, dressage is kinda like dancing with horses so… maybe not?
Why Does Dancing Help?
It's not just any old dancing routine that has been helping me with things like inside-leg-to-outside-rein. They're nothing fancy to be sure, but the routines I do all have elements in them that force you to coordinate different parts of your body separately.
It's not exactly like riding of course, but it does allow me to practice coordination that translates directly to my riding. Plus, I get a nice cardio workout so I don't get tired during my lessons. And also? It's fun! As you'll be able to tell from all the routines below, I'm a fan of Latin dancing and Zumba. 🙂
Which Videos Are Helping the Most?
So which videos are the most helpful with this sort of thing? Here are my 3 favorites:
Starting at 0:19 this dance routine has a great sequence where your arms and legs coordinate opposite each other.
At 0:34 this dance routine has a sequence where your feet, legs, arms, and hands are all doing something different. Sounds a lot like riding to me!
At 0:50 this Zumba Strong video has a sequence where you curtsey, then you balance on one leg and bring the other leg around. When I first got back in the saddle I had a hard time with my balance and my left leg was also weaker than my right one. This routine helped significantly with that and overall leg strength.
I hope these videos help you as much as they have helped me. Have a great ride!