When you're looking for a kids beginner horse, one of the things you'll hear most often is that you should look for a pony. Your kid is a little rider and needs a little horse right? But if there is one thing I've learned over the past two years, it's this: It's not about the size of the horse.
On the face of it the logic makes sense. A pony (anything under 14.2hh) will let your child learn how to ride without needing to feel intimidated by a larger animal. Someone even told me once that my son would be better able to control a pony since he's a small rider. But if we step back and think about this for a second it doesn't make any sense. There is no way a 50lb-70lb human child is stronger than a 400lb-900lb pony. Even the smallest pony will be stronger than a child and could give full grown adults a hard time.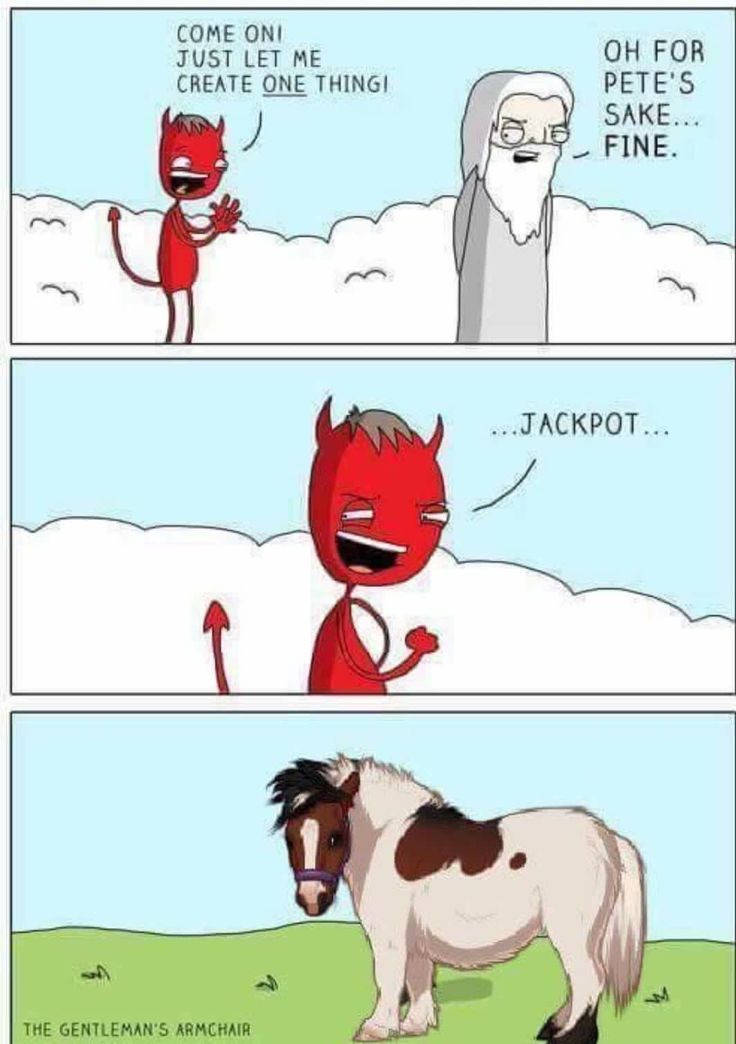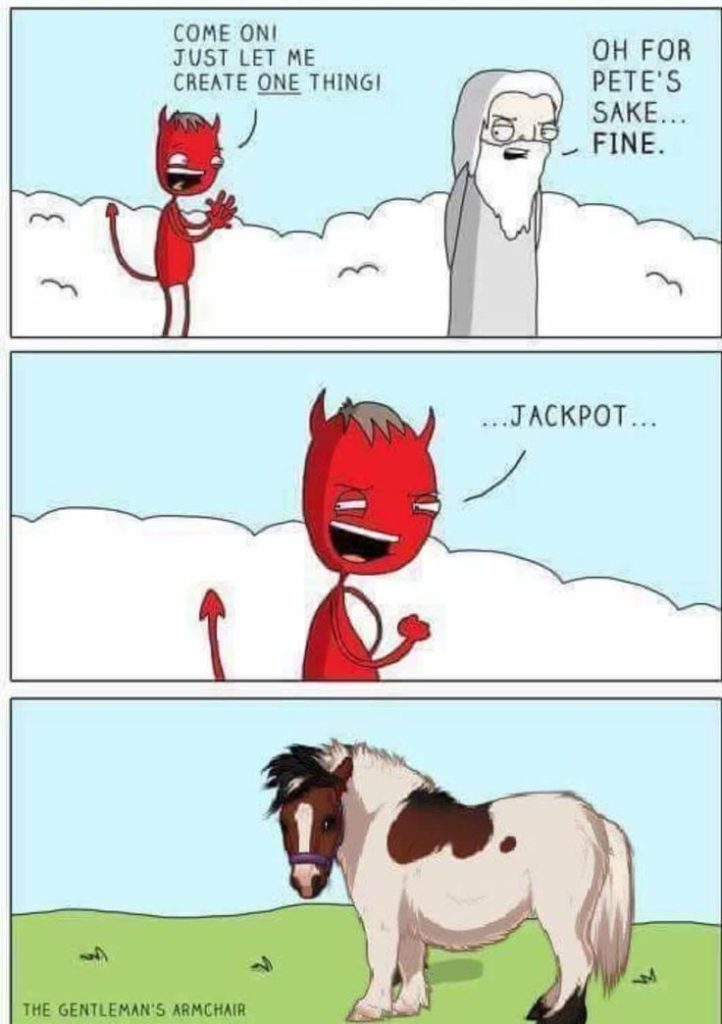 More than this, ponies can be the devil. People new to the horse world will say, oh ponies are wonderful! But equestrians? Nope. 9 times out of 10 they'll exclaim that ponies are the worst. There are even comic strips about how awful ponies can be.
Now don't get me wrong. There ARE amazing ponies. And in fact my son rode one when he first began riding in earnest. It was a 12hh white gelding who had the most incredible temperament, and gaits that were a dream to learn on. Heck, I would have loved to ride that pony!
But here's the thing: You can find that perfect combination of brain and beginner-friendliness in a horse of any size. So when you're looking for a horse that your child can learn on, size should not be the thing you zero in on. You'll miss out on some good horses if you do!
What Matters? How Schooled the Horse Is.
So what should you be looking for? Well, in my opinion, you should also be focusing on how schooled a horse is. This immediately rules out the handsome 4 year old someone says has "great potential" or that can "learn along with your child." No. thank. you.
For your child's beginner mount you want a solid BRAIN above everything else. Has the horse had a child rider before? Has it taught lessons? What does the horse do when something unexpected happens? Does the horse expect the rider to know what they are doing? (Some horses do and will become difficult when the rider isn't able to give clear direction.) Ask to watch the horse with other beginner child riders. Go and observe the horse two, three, four times. You want to get a feel for the animal on different days, with different riders, in different circumstances. And while this may seem like a lot of work, it is worth it and will save you a ton of heartache in the end.
My own son rides a 17-year-old 16.2hh Quarter Horse gelding who is as patient and unflappable as they come. His name is Mo and you can learn more about him in this post. With Mo my son is able to do things that he would never have been able to do with our 14.2hh Haflinger. Our Haflinger just wasn't suited to a beginner rider. He was too nervous and needed a confident, skilled rider in order to not lose his mind when a breeze came through the barn. It didn't matter that he was a "kids size horse" because he didn't have the BRAIN for it.
Another child at our barn rides an even larger horse and is smaller than my son. Here is a video of them cantering around the arena:
True, this girl has been riding for years. But knowing her background, I can tell you that she didn't start riding on a pony. She rode a full size horse that was appropriate for her skill level at that time. And that's what matters in the end. Matching the skill of the child rider to the experience – not the size – of the horse.
For other things to consider, check out my articles on buying and leasing a horse: