Kelpies are Scotland's mythological horses. They inhabit lakes, or lochs as they are known there, and rivers. They can shapeshift into a human or equine form, including that of a friendly pony. Their origin was to keep children from playing near deep water and young women wary of strange men. Their mythological spirit has extended beyond their origins and continues today.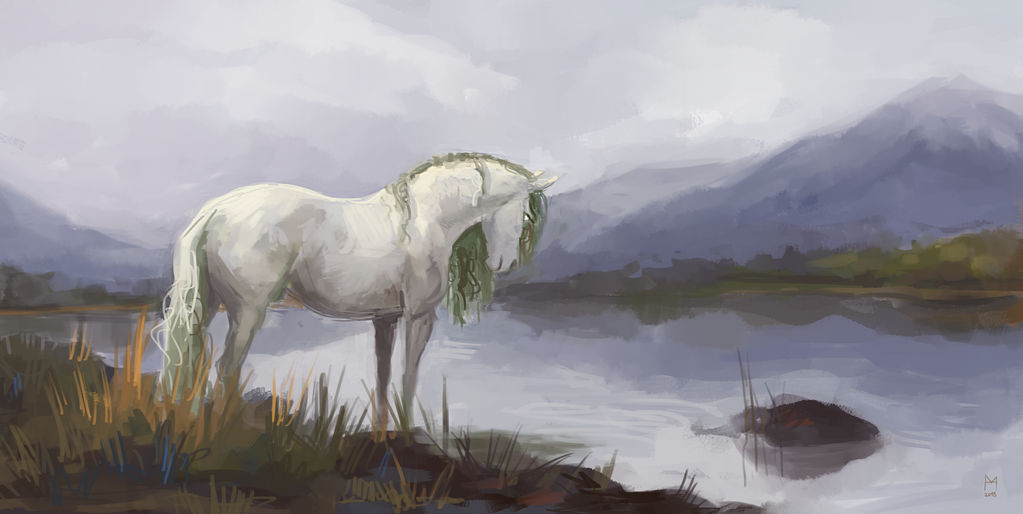 The Kelpies are mythological horses in Scotland that reside in lakes and rivers. Stone pictures from the sixth and ninth centuries depict kelpies. Famous poems also mention them. Address to the Devil, written by Robert Burns in 1786, and The Lady of the Lake, by Sir Walter Scott, written in 1810 both feature kelpies.
Origin of the Kelpies
Many regions have mythological water horses, including Iceland and the Scandinavian countries. Kelpies derive from this history too and have similar features to other mythological water horses.
Stories of kelpies warned children and young women of danger. Stories of conquering kelpies were also used to uphold the virtues of Christianity. For example, the child who escaped the kelpie by cutting off his fingers is said to have had a Bible in his pocket.
Nearly all bodies of water in Scotland are said to have a kelpie associated with them. This folklore has continued to modern times. Although their myths and legends aren't what they once were, the kelpie is a celebrated part of Scottish history.
Characteristics
In most cases, kelpies are black, although there are some stories where they appear white too. The hooves of the kelpie are facing the opposite direction of normal horse hooves. Serpents sometimes make up the mane, and often there is an extra piece of plant vegetation from the water in their mane. Most assume that kelpies are male, however, some artistic renditions depict them as female too, although this is a result of the shapeshifting.
It's believed that the kelpie can extend its back to hold numerous riders. Their hide is also sticky, capturing anyone that touches them. This was most often believed told in relation to children. The kelpie would have numerous children on its back, and then take them down to their watery grave. One popular myth includes a small boy whose friends are all on the kelpie. He pets it and his hand becomes stuck, so he cuts off his fingers to escape.
There are some stories that include mating between kelpies and regular horses. These horses are identified by their shorter than normal ears. Kelpies were said to have 10 times the strength and endurance of a regular horse. People wanted to catch them because of their strength and endurance.
The Kelpie Bridle
The kelpie bridle is the way to catch one of these mythical horses, anyone who could catch hold of the bridle could control the kelpie. Moreover, this is how they were able to mate the kelpie with regular horses and take advantage of their incredible strength and endurance.
One legend about the kelpie bridle includes James MacGrigor. The kelpie was terrorizing locals around Loch Ness, and the Highlander decided to do something about it. So, he surprises the kelpie and cuts off its saddle and bridle. Without the tack, kelpies will die, so it follows him back to his house.
MacGrigor had a cross over his door, so the kelpie assumed that the saddle and bridle couldn't enter the house and he would get them back. However, MacGrigor tossed them in through a window, and the kelpie retreats to the forest to await its death. Legend has it that the bridle was passed on through generations of the MacGrigor family. It also took on healing properties.
Loch Ness
The kelpie that MacGrigor stole the bridle from was reportedly at Loch Ness, and this is the area of the highlands where the MacGrigor clan resides. Today, many of us know of "Nessie" as a sea dragon type of creature. However, a kelpie was the original Loch Ness monster. Over time, it's transformed into the version we know of today. Nessie was first sighted in 1933.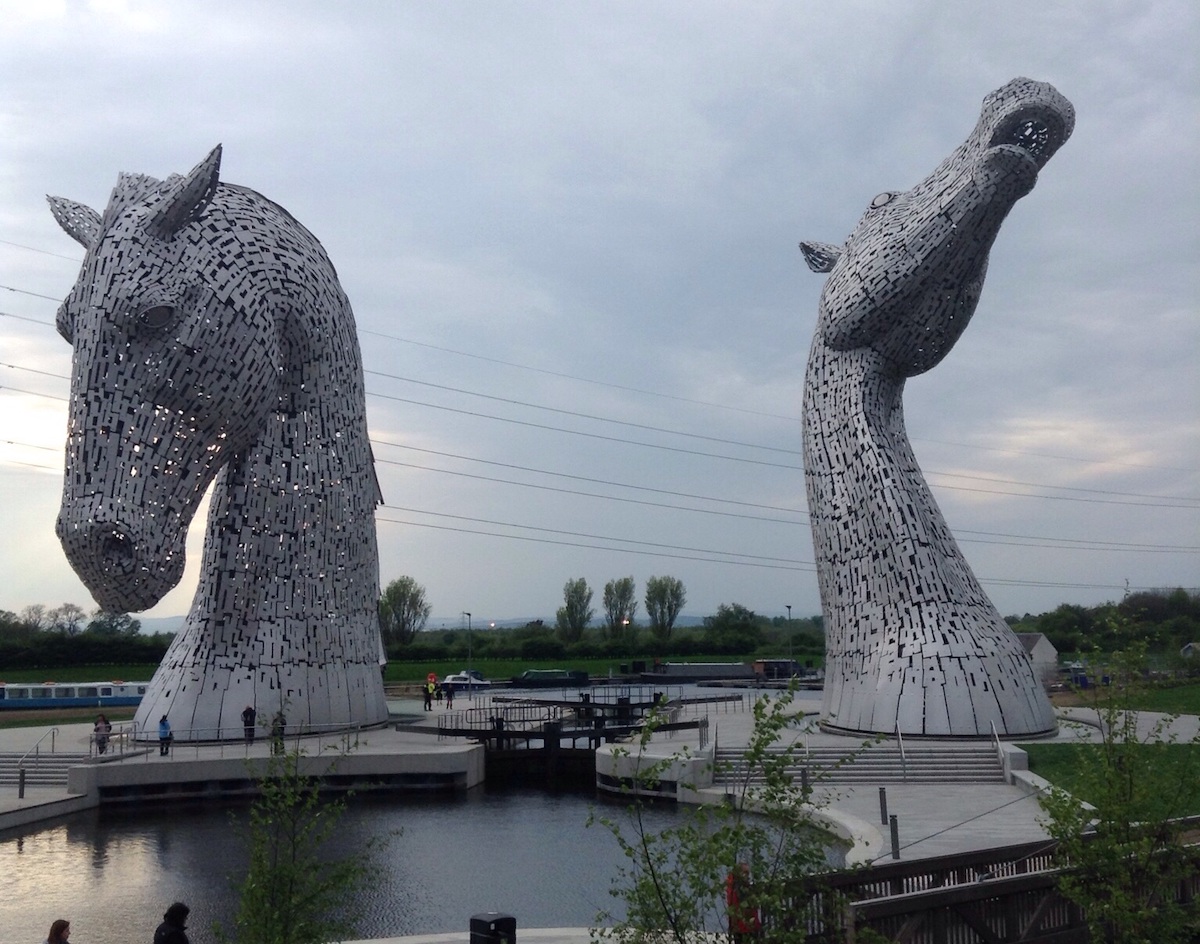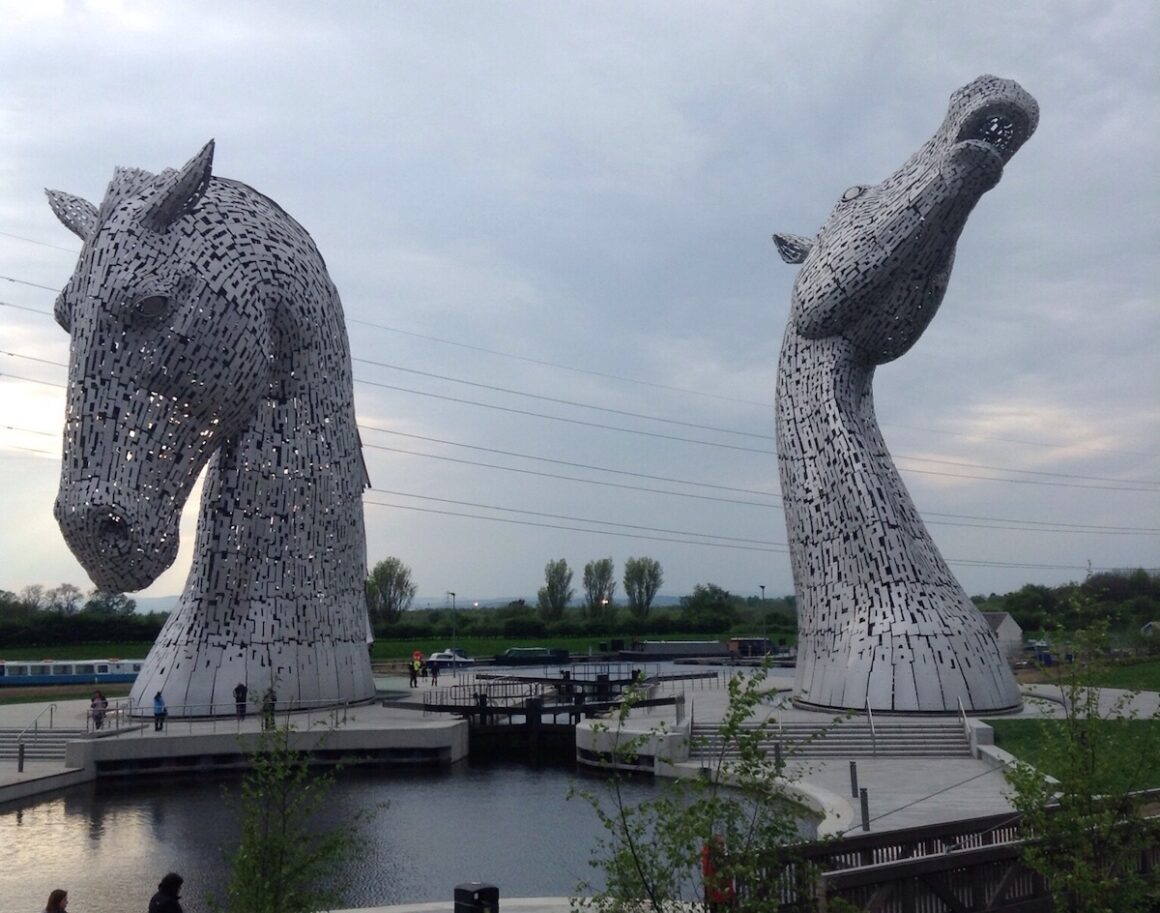 Kelpies Today
Kelpies continue playing a mythological role in Scotland's folklore and have a less menacing role today than they once had in the past. Two large kelpies were erected in Falkirk in 2013; they are the largest equine statues in the world.
They depict the head and neck of the kelpies and are used to symbolize the improvements to Scotland's waterways. Each of the two horse heads is 100 feet tall and weighs over 272 tons. They have a steel frame and 990 individual plates making the horse shape. The sculptor used Clydesdale horses as his models. What's more, over one million visitors came to see them the first year, and it continues to be a popular tourist destination.
While the long-standing history of the kelpies is as murky as the water they inhabit, one thing is certain, these mythological horses are here to stay.
Sources: Britannica, Fandom, Fandom Villains, Historic UK, and Horse Journal.