It has been six months since I last posted about letting go of our horse dream, and I feel like an update is past due. A lot has changed, as I imagine is the case for many people in 2020.
The COVID pandemic was a huge wake up call for us. Vermont went into lockdown, schools went remote and all of the after school activities that had always kept us so busy were canceled.
What did we learn from this? That public school was never the best fit for us (we switched to homeschooling this year) and that we didn't really miss any of the things we used to do – except horses. Or at least, I missed horses.
Now more than ever, I missed the peace they bring. From the meditative routine of grooming, to the smell of the barn, to the total focus you need when riding. Being around them has a way of drowning everything else out.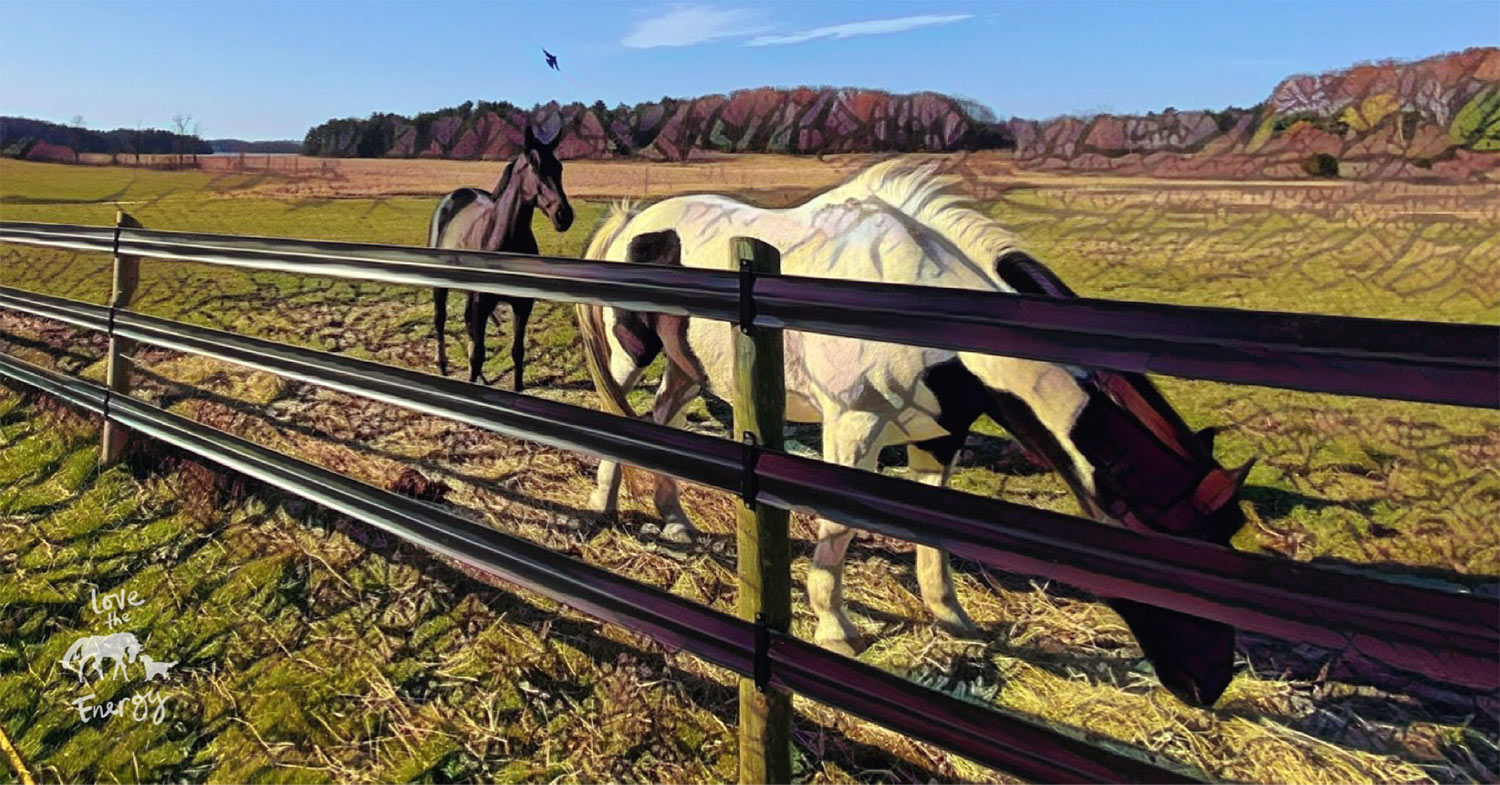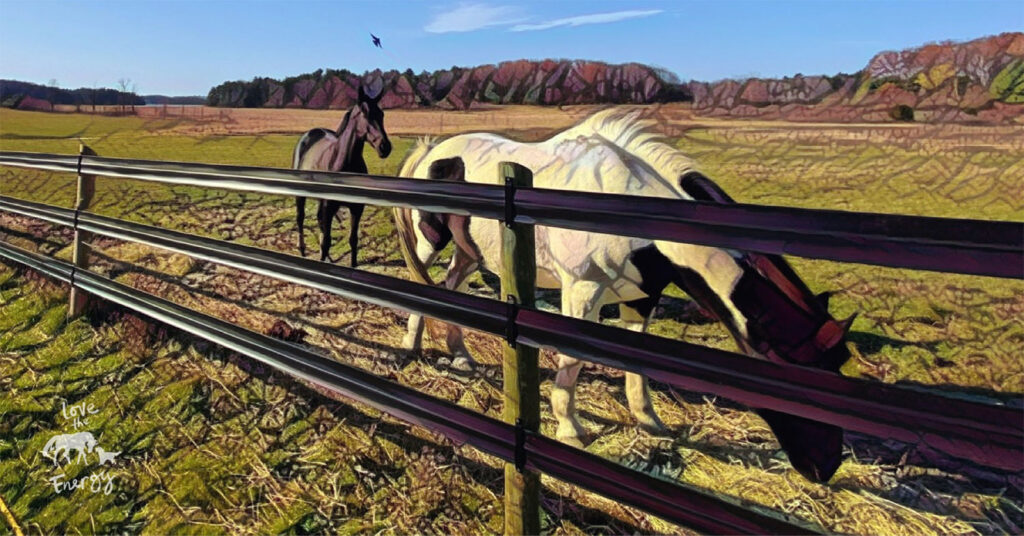 My son, however, is still "done" with horses. The riding part. He enjoys being around them, but he's not ready to ride again. Maybe not ever. And while that was a source of immense sadness for me at first, over time I have realized that it's OK. If he wants to take a break that is his choice. It's OK to take a break, to try again or even move for good.
That's the thing about riding. It's a personal journey. It couldn't be anything else given how much time and energy it takes. Riding is not just a sport, it's a life choice. And as my son grows older, he's entitled to make those choices for himself. He knows that all he has to do is say he wants to ride and I'll fully support him.
In the meantime, if I want to ride, that's OK too. My job as a mom is to model that it's OK to try, and fail, and try again. If you really want something you go after it.
Finding a New Partner
So, after almost a year missing Mo, I cautiously began looking around for a new horse to learn with.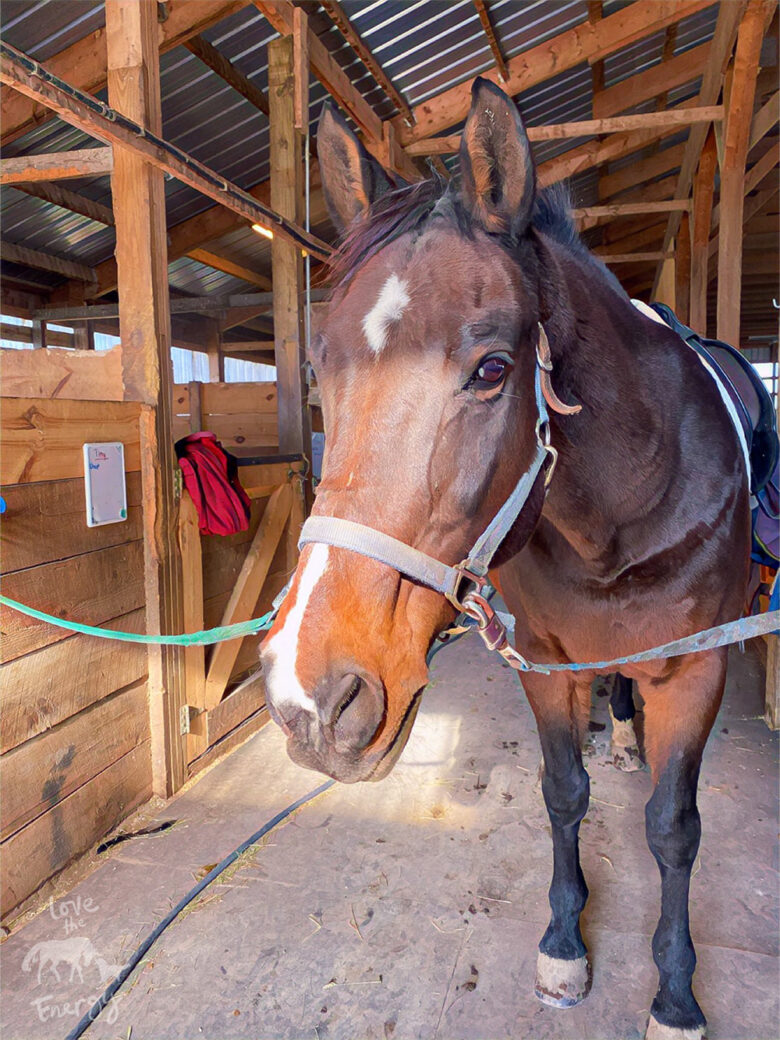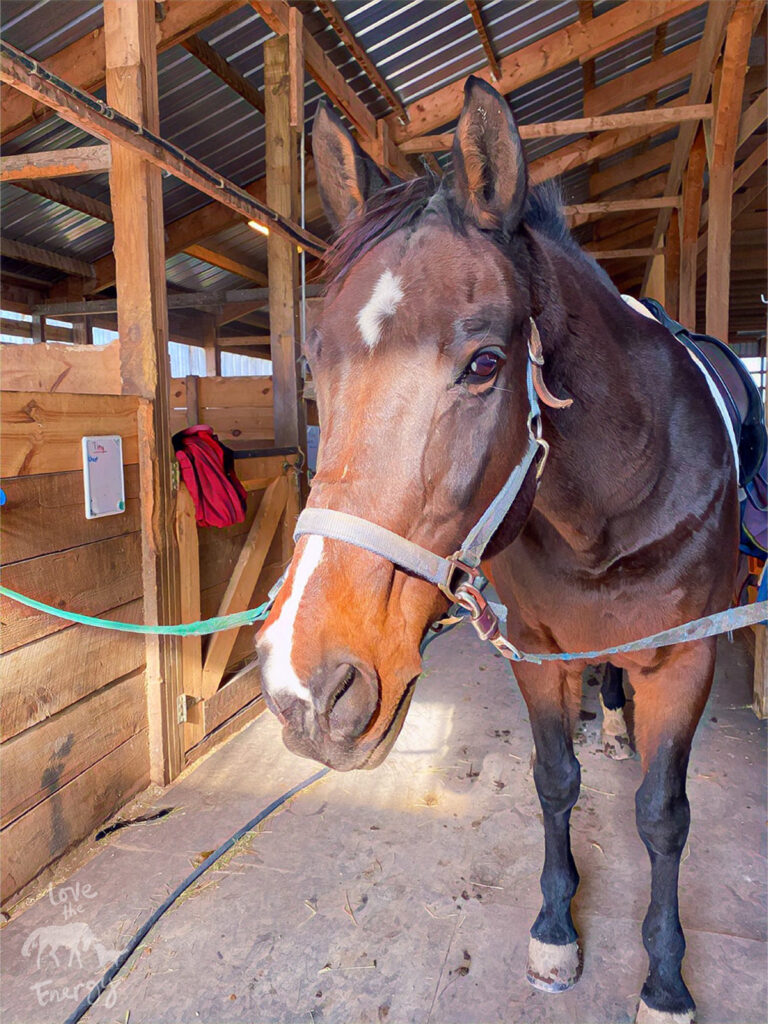 Let me tell you, looking for a horse in normal times is crazy difficult. But during a pandemic? Near impossible.
Now not only did I need to ask all the questions about size, temperament, age, health, experience, etc. Now I also needed to open up the VT travel restrictions map and see if it was even possible to go see a horse. 9 times out of 10 it was not because the horse was in a "red" zone that would require quarantining. We saw one horse that sounded perfect, but of course, he had a huge issue that had not been disclosed during lengthy conversations with the owner.
With colder weather on the way, I was just about ready to back burner riding when I got a text from a friend: "I think I found you a unicorn." As it turns out, she did.
Meet My New Guy
That's a picture of him in the cross ties. He's a 24-year-old 16.2HH warmblood gelding who also happens to be a 4th level dressage horse. (Which means he has more buttons than I even know how to push.) One of the women who was half-leasing him is moving to Florida, and it just so happened that my friend knows his owner. That's another thing about the horse world – and I guess life in general. Sometimes it's all about who you know. Here was this incredible schoolmaster coming up for half-lease and I was the first one to see him, then lease him – without him ever having been advertised.
It is early days yet. I've only had 4 lessons with him and my new trainer (more on that later, she's great). But I think this might be my chance to really RIDE. So far, I love how this guy is patient while still demanding that I "mean it" when I ask for something, and that I ask "clearly." He is not a lesson horse who will just go around the arena by default. If I want him to stay against the wall and not cut corners, then my outside rein and inside leg better tell him that. But he's not unkind about it, and I think he will really teach me to ride.
Plus, his gaits are a DREAM. I'm excited to see what happens with this new partnership.
Learn From The Past. But Don't Live in It.
Even after finding this horse I still had my doubts. Not because of anything he did or anything about the situation. In fact, everything was perfect. I could not have wished for a better setup.
No, what was giving me pause was the past. I couldn't help thinking about all those times I thought I had found a good horse to learn with, or an honest trainer. When I wrote about "being burned so bad there are ashes" back in 2019 that was really how I felt. What if this was just another burn waiting to happen?
Then I realized I was making a classic mistake: living in the past. We should learn from our experiences, but we should not let the past prevent us from living in the present. This applies to everything in life, not just horses.
A perfect example is meeting a new horse. The safest place to be around a new animal is in the present moment. You shouldn't be thinking about what some other horse did – that's not THIS horse. And you shouldn't be worrying about what might happen in the future, either. Instead, be fully present – here and now. This allows you to bring your full awareness to the present situation and to respond to whatever happens when it actually occurs.
All of the struggles we have had pursing horses have taught me so much. They were emotionally and physically painful lessons. But they also gave me the knowledge I needed to recognize that this is a good situation – one that would be hard to come by again. I had to take the chance.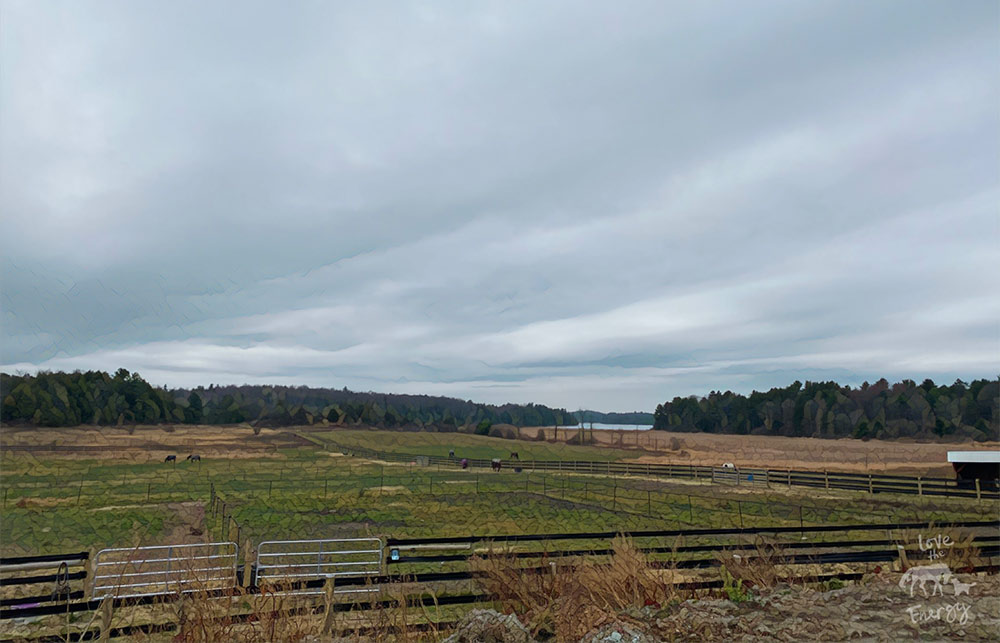 Riding Horses During a Pandemic
Of course, it would be strange not to mention COVID and what it means to ride during a pandemic. Horseback riding is a high risk sport, after all, and COVID is highly contagious.
So here is what I am comfortable with, but I am not a doctor and this is not medical advice in any form. These are just my personal parameters for riding during the pandemic.
Owned or Leased Horse: I didn't look for a lesson program just because those tend to be at busier barns and use shared tack. I also wanted more control over my lesson situation, which you often don't have with barns that run lesson programs.
Use My Own Tack: I did not want to use tack that anyone else was touching, especially since you can't wipe down a leather saddle/bridle with Clorox. Is this paranoid? Yes. But we are talking about what I was personally comfortable with during a global pandemic.
Quiet Barn: Some barns are so busy that even if there is a wide, open arena you would not be able to avoid other people. Therefore I wanted a quiet barn.
Ability to Avoid the Tack Room: Especially during the cold winter months, tack rooms seemed like a particularly iffy place to me. Tack rooms are enclosed spaces with poor ventilation. And even if only one person went in at a time, COVID hangs in the air for up to 3 hours.
Masks Required: A barn that required everyone, including barn workers, to wear masks. This was especially difficult to find. At many barns the owners & workers did not wear masks, as if they were somehow immune to catching and spreading COVID-19.
I realize that is a long list. I looked at many barns before I found a situation that fit the bill. One trainer even told me to hit the road and never contact her again. She was "over" COVID and felt like my requirements were too demanding.
Eventually though, my persistence paid off and I did find what I was looking for. The horse I'm leasing is at a quiet barn where masks are required for everyone. At most 3-5 people are on the property at once: a barn worker, myself, my trainer and possibly the next student with their trainer. It has a huge, well ventilated indoor where you can stay away from other people. I can use my own tack, which means I can keep it in my car. There is also a small room I can exclusively use next to the horses stall for my trunk.
Even with all the boxes checked though, I'm keeping an eye on community spread and mentally prepared to take breaks from riding when needed. That's the key to life these days: the ability to be flexible and adapt to what is happening around you. That's probably a good skill to have even during non-pandemic times.