Marengo was an Arabian stallion and is famous for being one of Napoleon Bonaparte's war horses. Standing only 14.1 hands he would be classified as a "pony" by today's height standards. Yet this courageous mount carried his master into some of the most well known battles in history.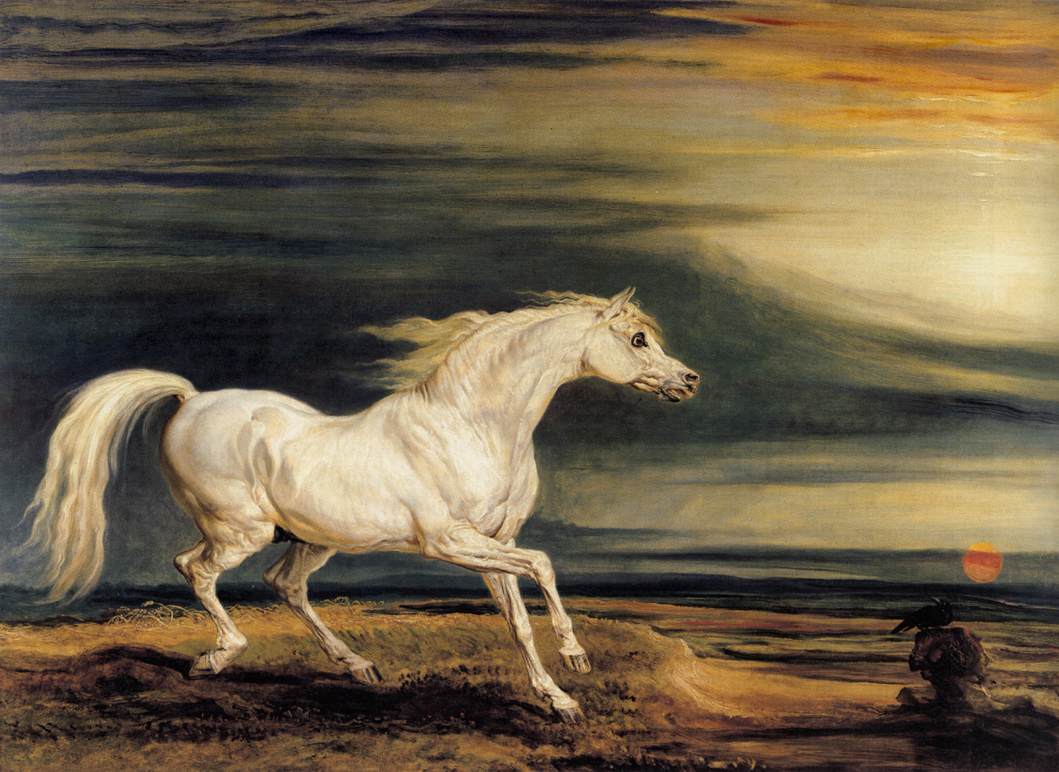 Marengo was the war horse of Napoleon I of France. He was a grey Arabian stallion imported to France from Egypt in 1799 as a six year old. The horse was named after the Battle of Marengo, through which he had carried his rider safely. However, some historians speculate this was actually a nickname for a horse officially named Aly.
A Small, Yet Unflappable Mount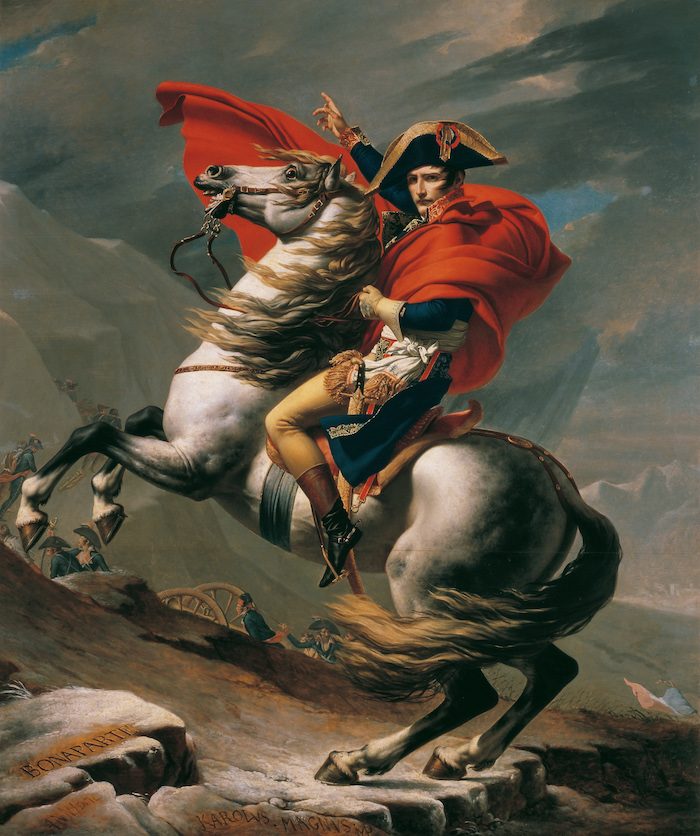 Napoleon preferred Arabs over Thoroughbreds. He actively worked to restore France's breeding stables, which were closed during the French revolution as symbols of the aristocracy. He imported studs from conquered territories and at one time had a stable of 80 personal riding horses. Many of Napoleon's horses had a similar appearance: gray Arabians, small in size, with nice temperaments and gentle gallops.
Marengo fit this profile as a grey stallion that stood only 14.1 hands. He was a steady and courageous mount wounded 8 times during his career without throwing his rider. In addition to his bravery, Marengo's stamina was so great that he could complete 80 mile gallops from Valladolid to Burgos in 5 hours.
Napoleon was reportedly not be a skilled equestrian. He slouched in the saddle and rode with his toes lower than his heels in the stirrups. His seat was so poor that he wore holes in his breeches from sliding around so much in the saddle.
As a result, Napoleon's horses were trained to steady, fearless and calm no matter what was happening. The Emperor's riding master fired guns close to them, unsheathed swords & bayonets, sounded drums, trumpets and other instruments, waved flags, and even drove dogs and other animals between their legs – all to teach the horses to be steady in any situation. Only horses that could be trusted not to bolt or rear were allowed to carry Napoleon.
Marengo's Capture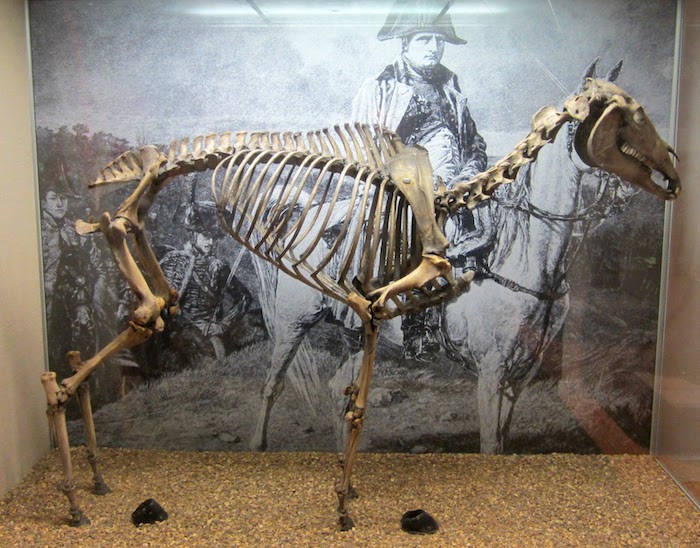 Marengo was captured in 1815 at the Battle of Waterloo and brought back to the UK, where he stood at stud and eventually died in 1831 at the age of 38. His skeleton (minus two hooves) was preserved and is now on display at the National Army Museum in London. One of his hooves was incorporated into the Guards' Officer's Mess at Buckingham Palace. The other missing hoof has been lost.
Below is a video of modern day historians working on Marengo's skeleton. You can learn more about this conservation project in this article.
Interestingly, although Marengo is one of the most famous war horses in history, there is no record of a horse by that name in Napoleon's registry. Historian Jill Hamilton notes that Napoleon had a habit of giving everyone nicknames (Josephine, his wife, was actually named Rose). Therefore it's possible that "Marengo" was actually the nickname of Ali (or Aly), a horse Napoleon did ride throughout his career and which could be considered a "favorite." Perhaps Ali became Marengo after the Battle of Marengo.
Sources: Marengo: The Myth of Napoleon's Horse, by Jill Hamilton. Horse Canada, Age of Revolution.