Mongolian horses are synonymous with the cultural identity of Mongolia, which has had a nomadic equestrian lifestyle for centuries. The sturdy Mongolian horses are thought of as noble and celestial beings that play a pivotal role in Mongolian culture and history.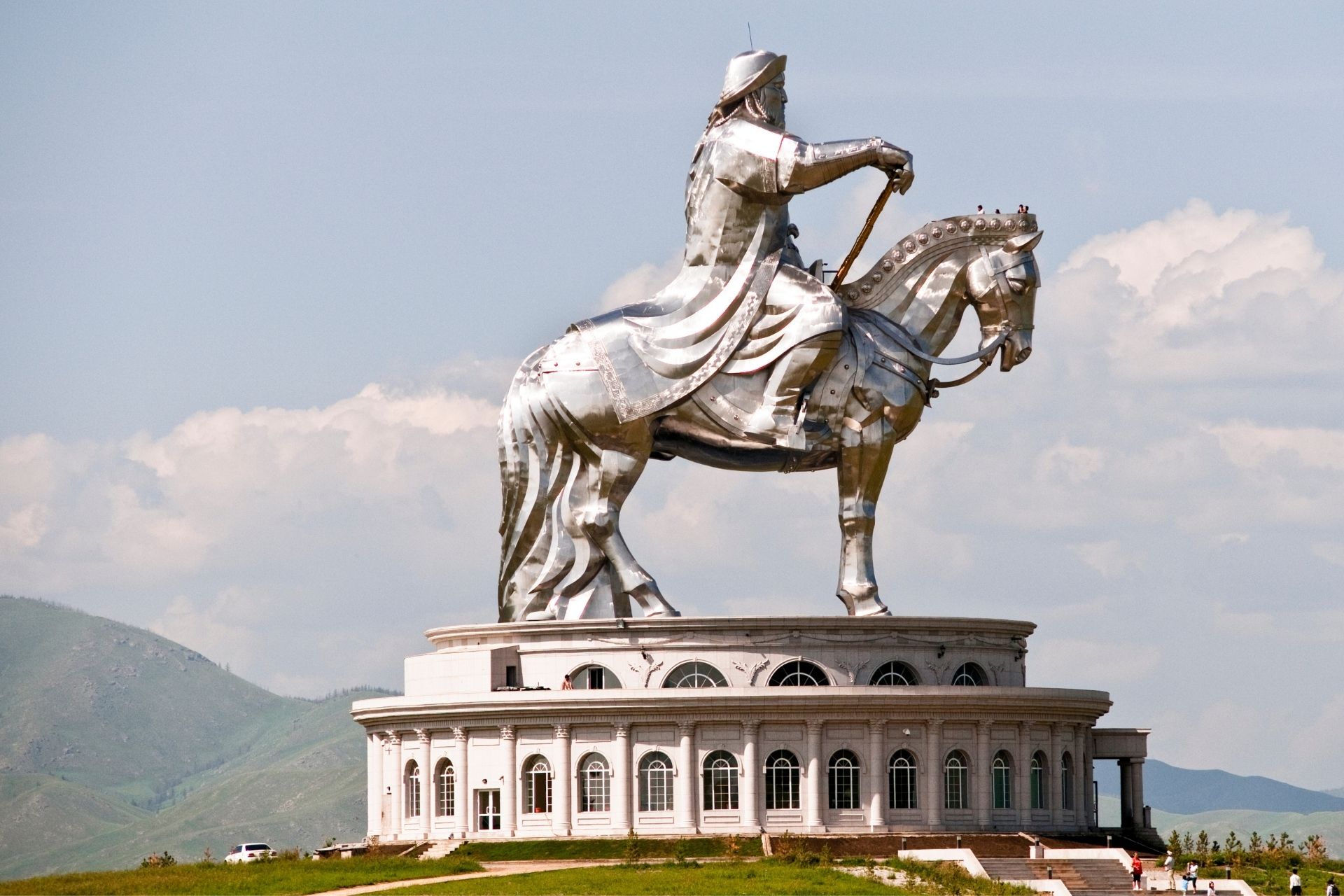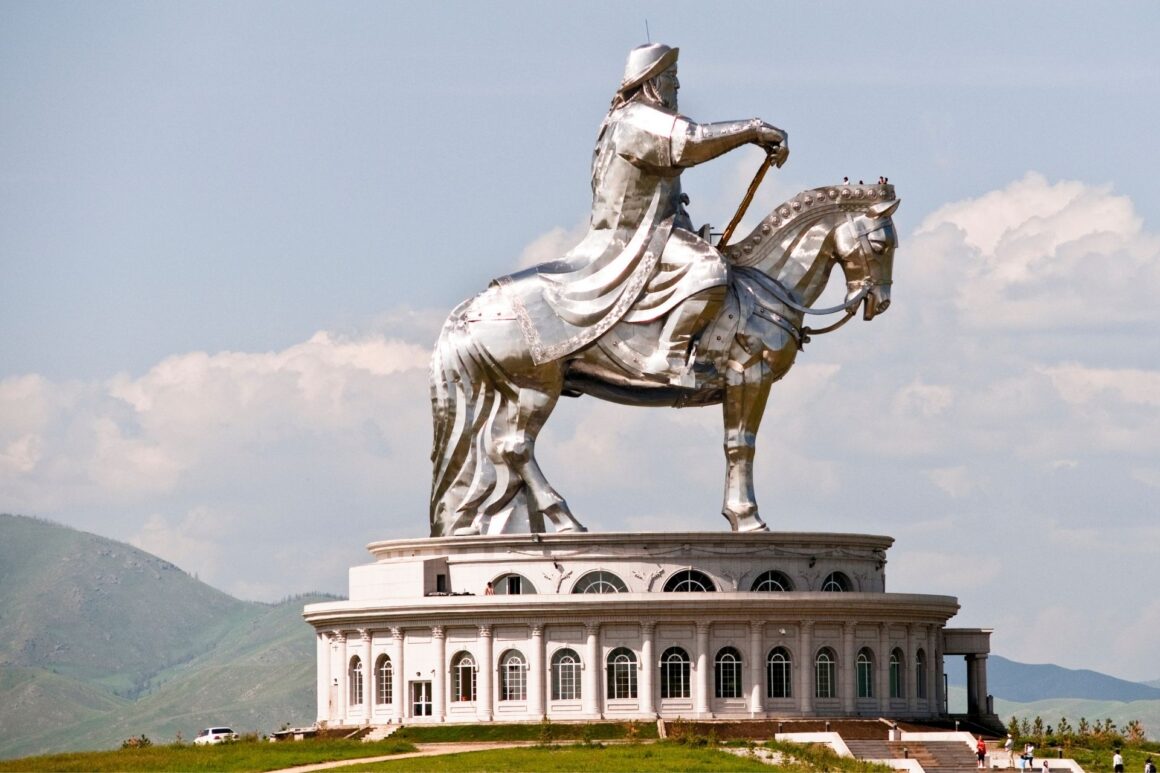 The Mongol horse is the native horse breed of Mongolia. The breed is thought to have changed very little since the time of Genghis Khan, who used horses in the 13th century to build the Mongol empire. They are stocky, short horses with strong legs and large heads. Yet despite their small stature, they are incredibly strong and can carry grown men at high speed over long distances. Mongolian horses are tough!
History of Mongolian Horses
It was once thought that Mongolian horses and Przewalski's horse were the same breed, but in 2011 genetic testing revealed that the two are distinct from one another. Horses arrived on the highlands and grassy plains of Mongolia thousands of years ago, where they thrived in the harsh environment. Horses were domesticated about 4,000 years ago and became intertwined with the nomadic lifestyle of the Mongolian people.
The horse is integral to all parts of the Mongolian lifestyle, including nutrition. Mongol's drink the mare's milk, which is a beverage known as "airag." Genghis Khan and his military also used horses for food. In that way, the horses served as both a food source and military weapon, further helping establish military dominance.
Horses were such an important part of Genghis Khan's civilization that the largest equestrian statue in the world pays homage to their relationship. The statue (shown above) is made of stainless steel and sits on the bank of the Tuul River on top of a building used as a visitor center. The statue points east towards Khan's birthplace and was designed in 2008 by sculptor D. Erdenebileg and architect J. Enkhjargal.
Breed Characteristics
Looking at a Mongolian horse, especially photos from the Mongol Derby or Gobi Desert Cup with riders from the United States aboard accentuates that the Mongolian horse is a small animal. This is true – they are only about 500-600 pounds and 12-14 hands. The legs are short but sturdy, and they have strong hooves that suffer from lameness or other issues.
However, despite their small stature, they are stocky and able to carry riders. They are also very fast. The horses were bred to run with the Mongol army; each warrior was said to have five or six horses that he interchanged. As such, they can also gallop for about 10 kilometers, or 6.2 miles, without a break – their endurance is incredible. The Mongol Derby is the longest and hardest horse race in the world covering 1,000km based upon Genghis Khan's ancient postal routes, which he used to deliver messages all over his empire. The riders change horses every 40km.
Mongolian horses have a kind disposition – one of nobility – with a certain grace to them. Of course, the horses also live closely with the people in this horse culture, therefore it makes sense that they are kind.
The horses are hardy, surviving the extreme conditions of the Mongolian steppes. They can survive as long as they have access to grass and water. All the horses have a thick mane and tail. People use the extra horsehair to make ropes and other items as well. The large heads with a slightly roman nose are a defining breed characteristic.
Mongolian horses can be of many colors, and different ethnic groups in Mongolia preferred and bred for different colors of horses. Grey (referred to as white by the Mongolian people), dun, bay, and black, are among the most popular colors. Mongolian horses can have white markings too. The color was sometimes a more important breeding factor than conformation.
Mongolian Horse Culture
Mongolian horses become are part of the family and stay with their owners until death. The horses are incredibly loyal to their owner. In most cases, don't want to be ridden by anyone else. Mongolian horses were trained to come when their rider whistled for them and would follow their owners around like a dog.
In the 13th century, Mongolian soldiers relied upon their horses to provide them with food, drink, transportation, spiritual power, and if the warrior died, a noble steed to ride in the afterlife. The Mongolian horse's speed, stamina, and ability to forage for food made them an ideal mount for traveling with nomadic culture and an active military. Mongolian soldiers were incredible mounted archers who could hang off the side of their horse at a full gallop and fire arrows at the enemy by taking aim under their mount's chin.
To this day horseback riding is considered one of the "three manly arts," though women are also excellent riders. In fact, Mongolian nomads are considered some of the best horsemen in the world. Children often begin riding by age 6, are racing by age 10 and even learn to make their own tack before they hit their teen years.
There are many beautiful beliefs associated with horses in Mongolian culture. For instance, the mane is believed to hold the horse's spirit and strength so it is never cut. Mare's milk is used in purification ceremonies and the way an animal is treated in this life affects the way the owner will be received in the afterlife. If a person's horses were happy, then their herd will prosper in the next life.
Adventure Travel and Riding in Mongolia
Equestrian travel and adventure are allowing more people to experience Mongolian horses and their culture, through events such as the Gobi Desert Cup and Mongol Derby. Other groups offer experiences in a non-racing format. All of these opportunities help sustain the economic viability of the Mongolian herdsmen and raise awareness about their lifestyle. Mongolia transitioned to a democracy in the 1990s, bringing the outside world in. Some of the land in the steppes and grasslands is lost every day. Conservation of the nomadic lifestyle through travel is one method to help preserve it.
Mongolian Horses Today
The sight of Mongolian horses roaming the vast grasslands transports us to another era in history, but one that is alive and well today. The horse population is again growing, after devastating losses in horse numbers from bitter winter conditions in 2009 and 2010. There is also greater recognition of Mongolian horses' contributions and this increases the protections available for them.
Consequently, Mongolian horses remain a source of transportation, a key tool in herding livestock for the nomads, and a source of enjoyment at horse races. The country is all about horses and the grasslands of the steppes and mountainous regions in the western part of the country remain home to some of the fastest and hardiest horses in the entire world.
Sources: American Museum of Natural History, Association for Asian Studies, Smithsonian Magazine, Mongol Derby, Gobi Desert Cup, and Green Global Travel.