George Washington is perhaps the most revered of our founding fathers, and Nelson and Blueskin were two of the horses that carried him throughout the Revolutionary War. Their names may not be as readily known as their famous rider, but their contributions are important.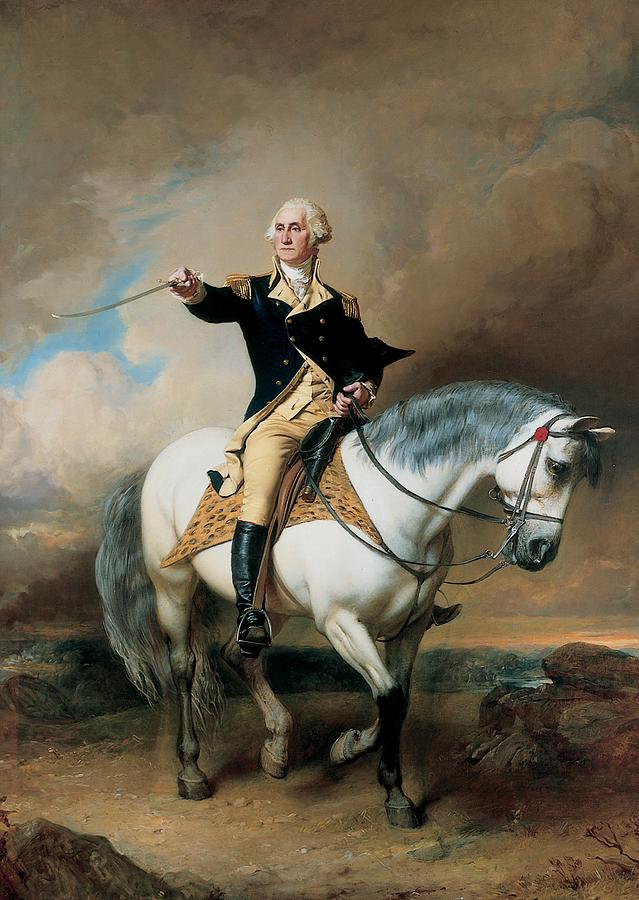 I wanted to find out more information about what made these horses special. Washington was known as an excellent horseman, so I expected that both horses were of the highest quality. Washington had many horses, but these two were his favorites and ridden the most throughout the war. Undoubtedly, the years spent at war strengthened the bonds and trust between horse and rider.
Nelson
First, we have Nelson, the favorite. He was a chestnut with a white blaze and feet; he had chrome, as we like to say. Nelson was born in 1763 and gifted to Washington in 1778 by Thomas Nelson. Washington was having trouble finding a replacement horse, and Thomas Nelson found out and sent him the horse. Washington renamed the horse Nelson as a tribute to his friend.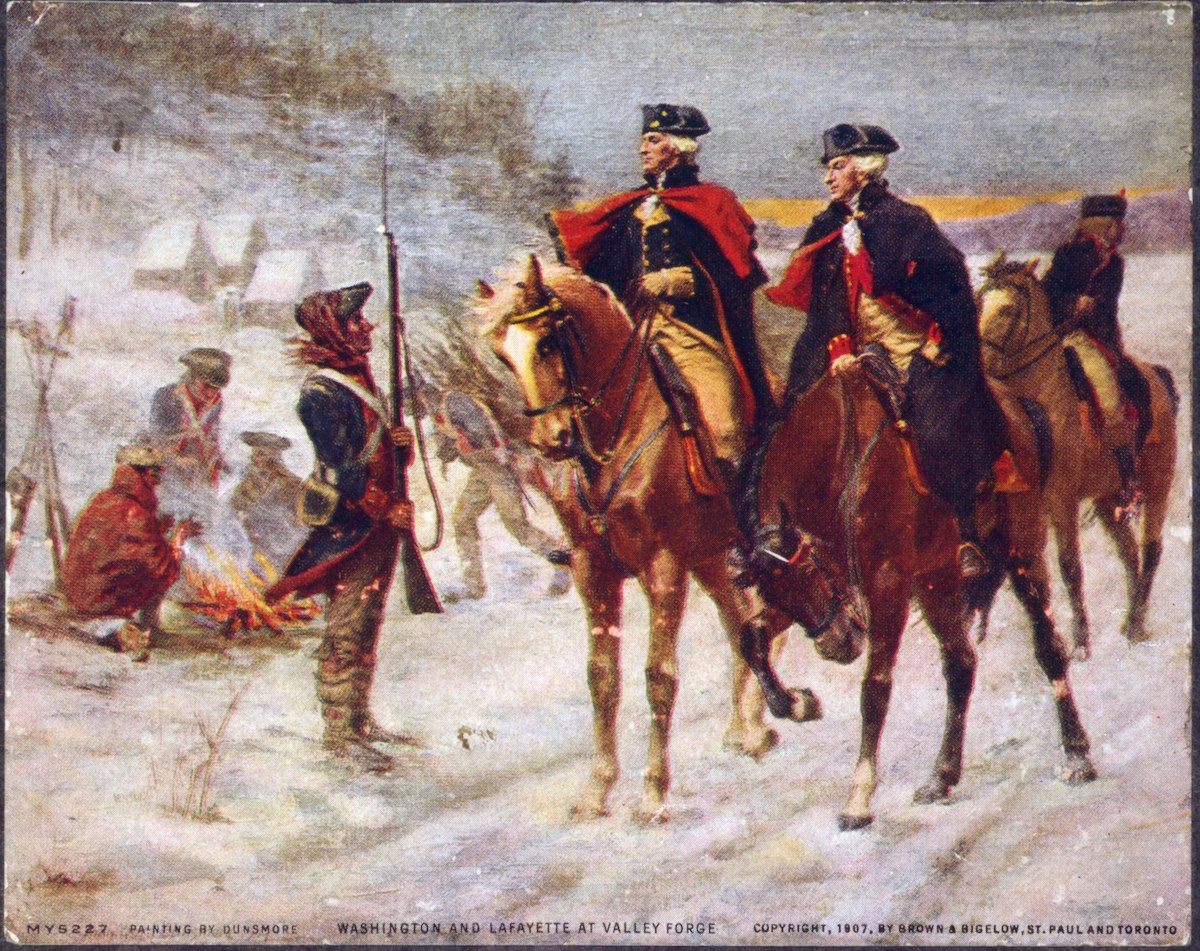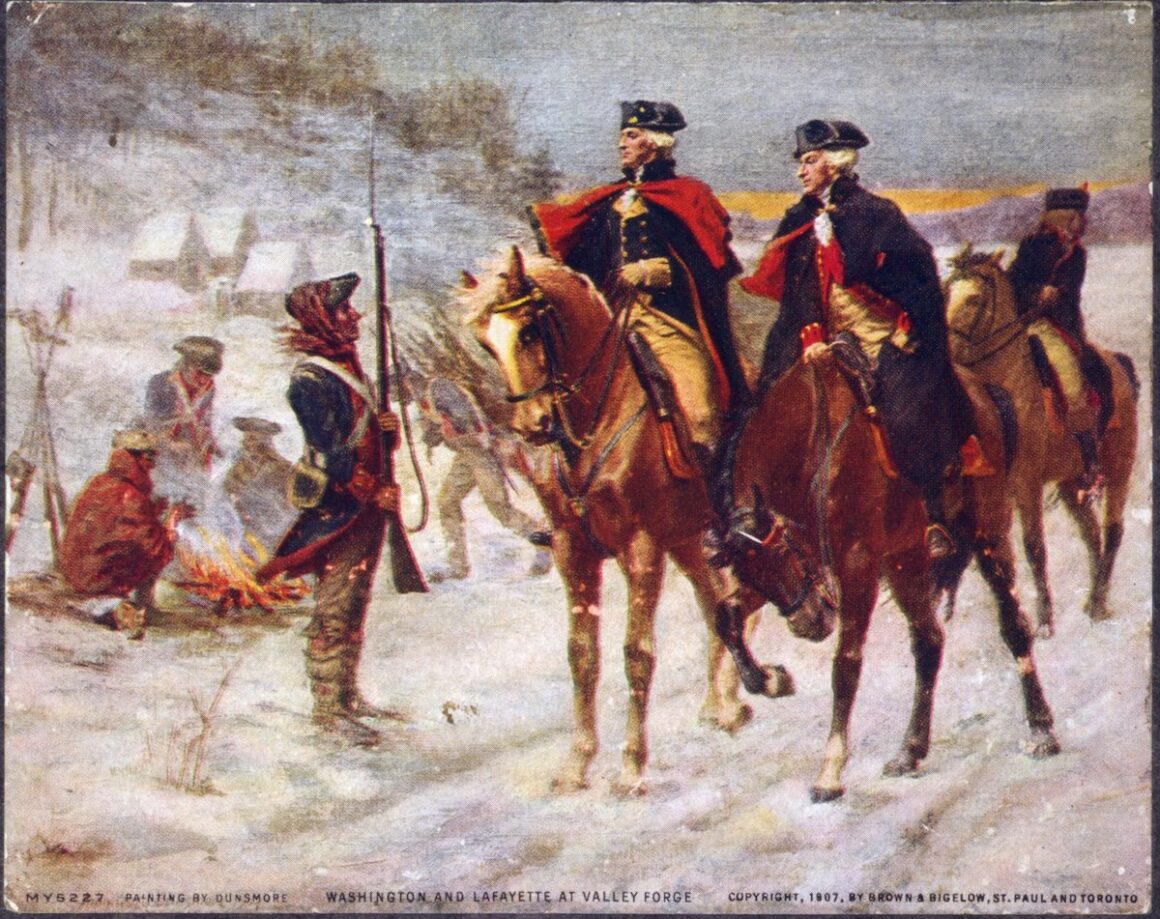 Nelson was a tall horse – said to be 16 hands – and known for leading charges on the battlefield. The height advantage, with Washington over six feet tall, must have been useful for surveying the battlefield while creating an aristocratic image.
One of the coolest facts about Nelson was that he was an older horse during the Revolutionary War – at least for that era. Nelson was 15 years old when Washington started riding him during the war. He rode Nelson into battle because he didn't spook at canons and gunfire. This reliability as a steady mount endeared him to Washington. I'm sure it also made commanding an army easier too.
Finally, when Washington accepted the British surrender after the lengthy war, he rode Nelson to meet their commanding officer on October 19, 1781, at Yorktown. This was another distinction for the horse and the painting of Washington on Nelson at the surrender is one many of us have seen. In fact, I found a page about Nelson on the Mount Vernon website that shares much of his history.
Incredibly, the horse lived to the age of 27, passing away in 1790. He must have had excellent genetics. We also know from Mount Vernon's documentation that he received exceptional care and had a relaxing, well deserved retirement.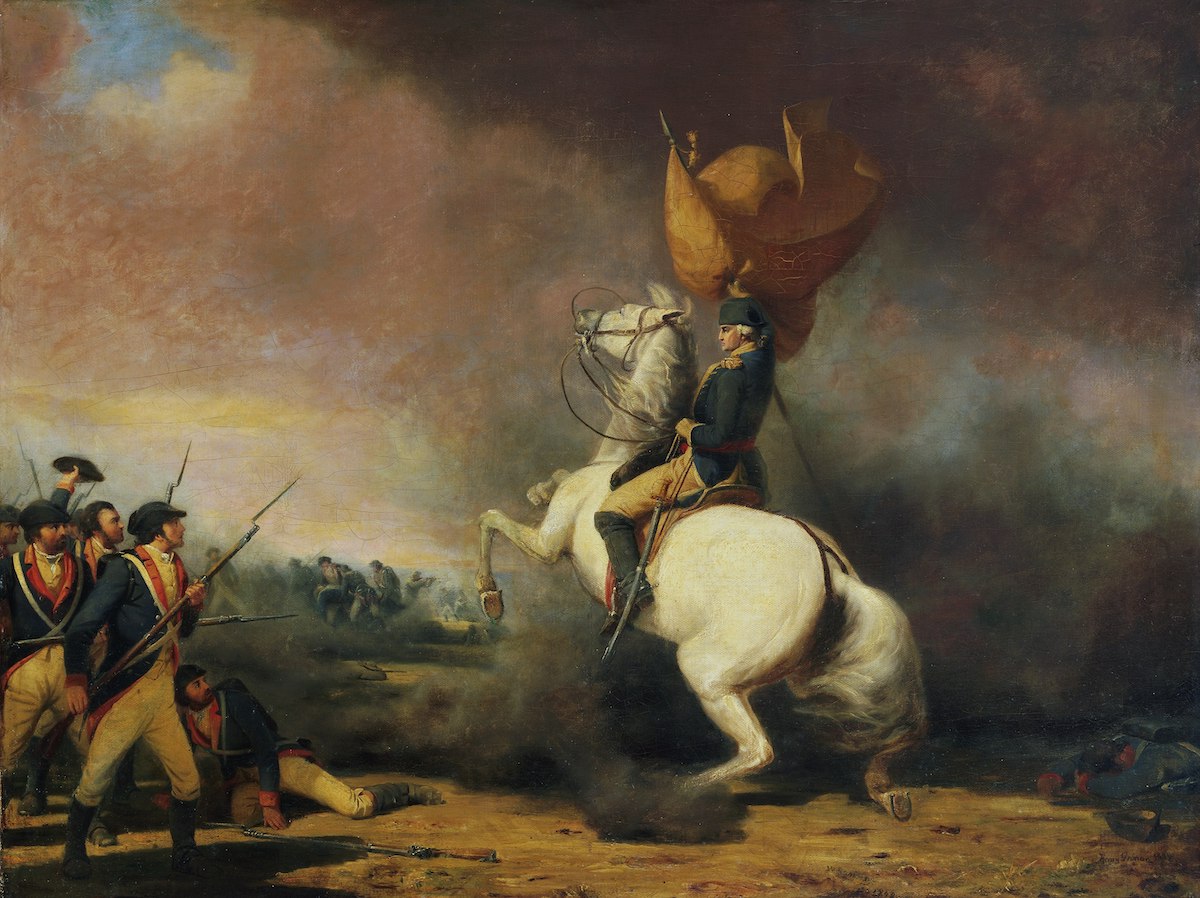 Blueskin
Most of us are familiar with Blueskin because he appears in many paintings with Washington. He was a blue roan, sometimes called a gray. Washington preferred the half-Arabian for marches and travel, and the Arabian bloodlines gave Blueskin the endurance to match his striking good looks. He was a smaller horse than Nelson, but could easily carry the six-foot-tall Washington. The contrast of his gray coat created an elegant image for artists and those watching the soldiers along travel routes.
Blueskin came from regal bloodlines. Ranger, his sire, belonged to the Sultan of Morocco before coming to the colonies. Washington received Blueskin as a gift from Colonel Benjamin Tasker Dulany. Colonel Dulany had married Elizabeth French, she was a ward of Washington's. This means she was under his care, and he acted as a parent would. In fact, Washington gave Elizabeth away at her wedding to Dulany in 1773.
Washington used Blueskin throughout the Revolutionary War. He was briefly retired to Mount Vernon with Nelson. Then, Washington returned him to Mrs. Dulany in 1785 with a kind note about his age and appearance. Blueskin had been a favorite horse of hers and Washington wanted Elizabeth to enjoy him as well.
I used to feel like I knew Blueskin because he is in so many portraits with Washington. Oddly enough, it's unclear if any of the artists ever saw the horse in real life, so the paintings probably aren't a true likeness. No matter what he really looked like, we know he played an important role in American history.
Horses in the Military
The Revolutionary War lasted for seven years – from 1775 to 1783 – when you consider the first fight in Lexington and Concord up to the last skirmishes. Certainly, that is a long time to be marching to battles and engaging in combat.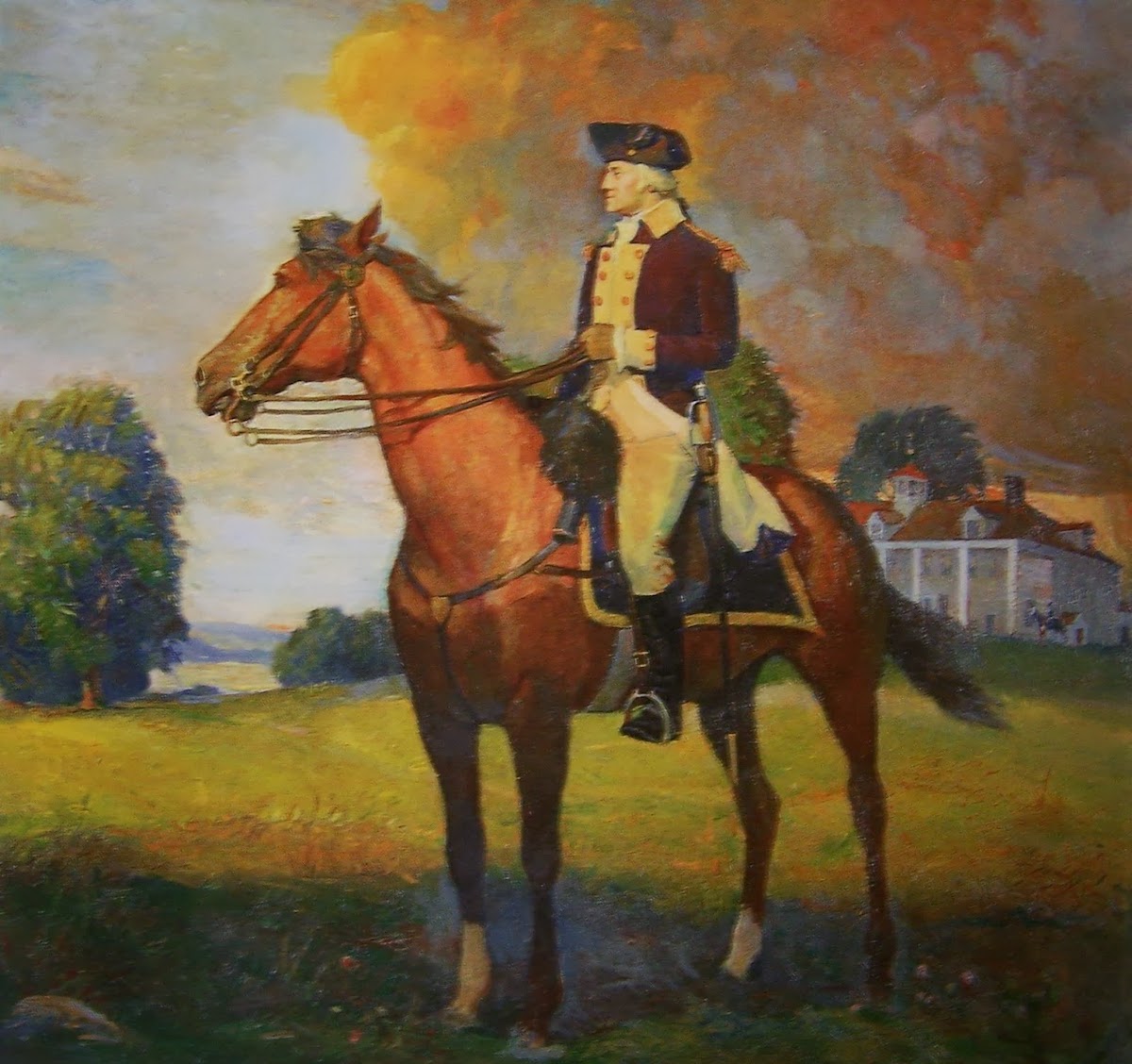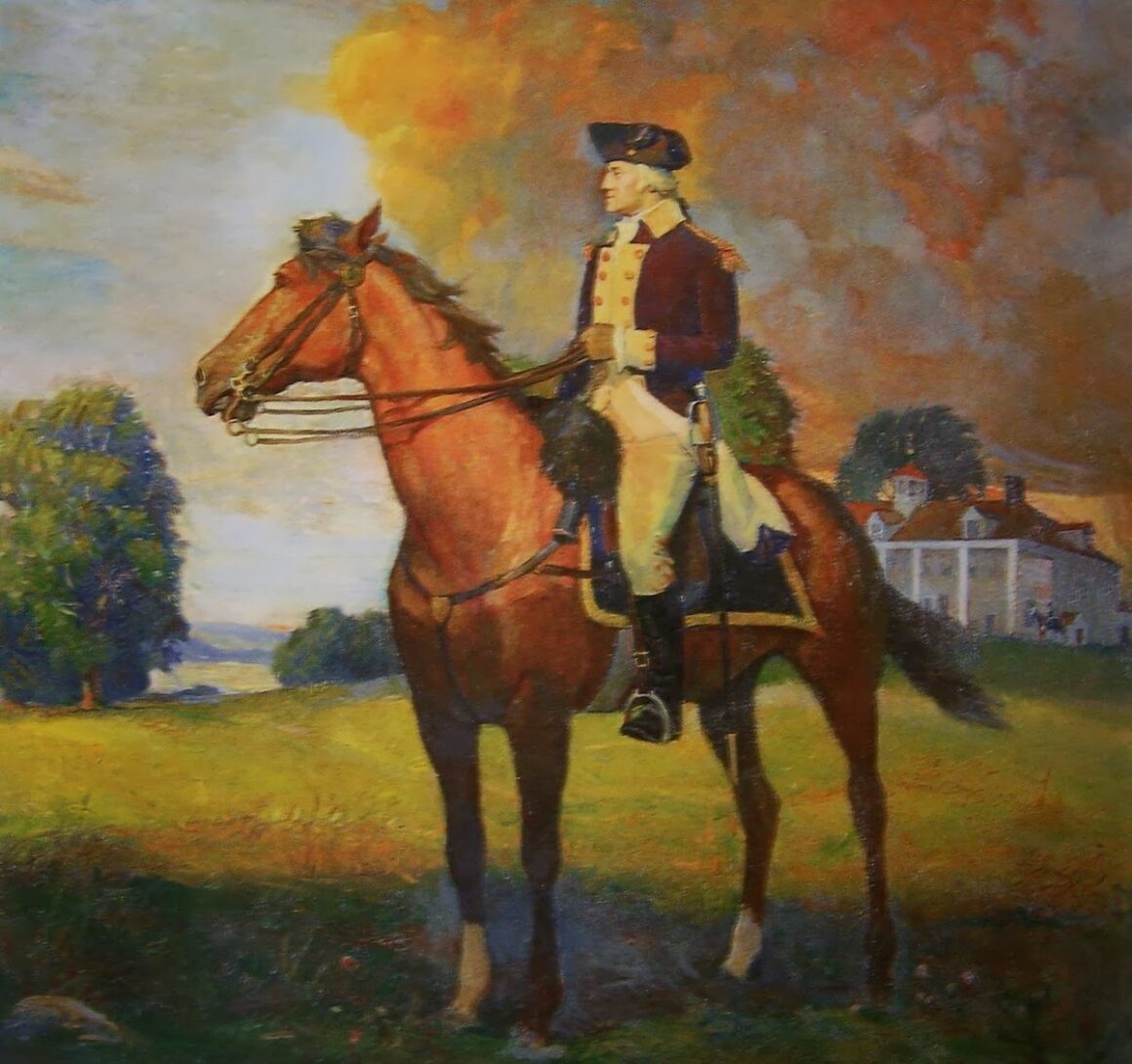 Horses like Nelson and Blueskin played pivotal roles in the Revolutionary War and throughout the early years of America. Their significant contributions were highly valued. Soldiers bonded closely with their horses, who provided moral support and friendship. Well-trained and fearless horses were also a competitive advantage for successful military operations.
We know that Washington was an excellent horseman and soldier – he had to be. His equitation and skills as a rider raised the stature of the Revolutionary Army. The British originally thought of them as a group of unruly colonists. Washington's skill as a horseman helped turn the colonists into a serious threat and group that won their independence. It also cemented his reputation as a leader and gentleman.
It awes me that these remarkable horses carried Washington and kept him safe for seven years of war. The horses awed Washington too. He then ensured they received excellent care at his Mount Vernon home. Nelson was a celebrity, and many went to visit him there. He always went running up to the fence to see Washington. Neither horse had to work again. Nelson and Blueskin's contributions were significant. As equestrians, we should all know their names!
Sources: Nelson and Blueskin: The First Horses of the United States, 5 Things to Know About George Washington's Horse "Nelson", Nelson (Horse), and George Washington's Blueskin.