American Saddlebred Horses originated in the United States and are popular worldwide as rock star show horses. They are renowned for their smooth three and five-gaited movement that makes riding them feel like sitting on a cloud. Although they are popular show horses, their friendly disposition makes them popular as pleasure horses as well.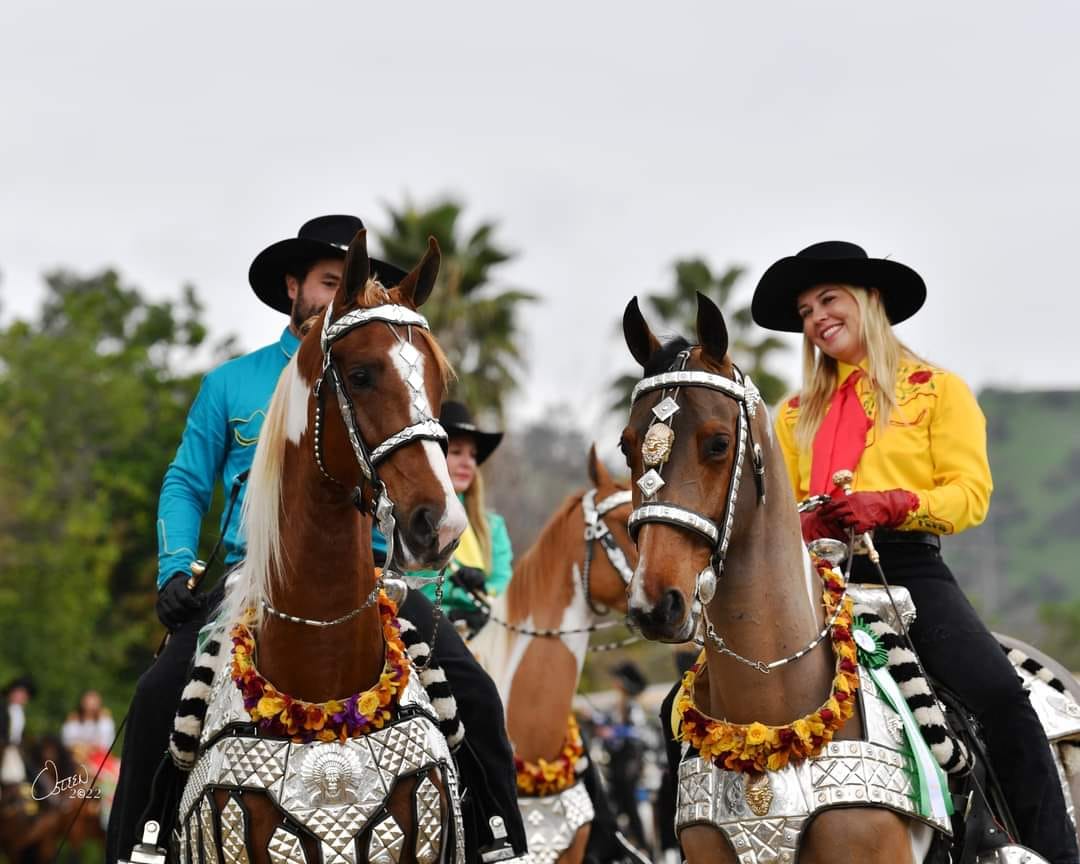 The American Saddlebred breed started when people crossed Thoroughbred horses with Narragansett Pacers. A dedicated group of people continued refining the breed to create the Saddlebred as we know it today, and they are popular for their "look at me" presence and smooth, gliding gaits.
American Saddlebred horses are among the most popular gaited horse breeds in the United States. Although many people enjoy showing these horses, they are also used as pleasure mounts in many disciplines beyond the show horse realm they are famous for.
History of American Saddlebred Horses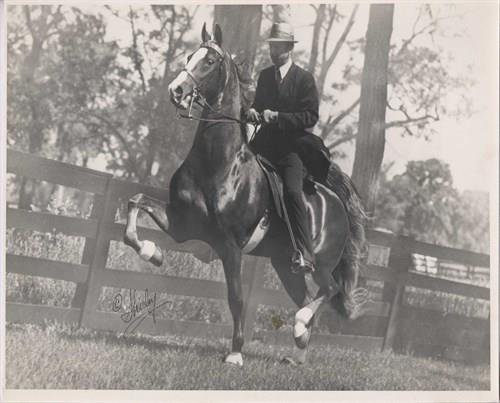 The breed began in the 1700s with the crosses between Thoroughbreds and Narrangansett Pacers. Further breed development included infusions of blood from the Morgan horse and Canadian Pacer. Much of the breeding centers in Kentucky, where the horses were used for long-distance travel on farms and plantations. The smooth gait was specifically bred for because it was comfortable and less tiring for the rider.
Saddlebreds, as well as Morgans, were used as cavalry mounts by officers during the Civil War. This enhanced their popularity and reputation as reliable and comfortable saddle horses. Denmark was a stallion born in 1839 and served in the Civil War as a cavalry horse too. He became a founding sire of the breed, with over 60% of early registered Saddlebreds tracing back to him.
Harrison Chief was another founding sire of the breed. He was born in 1872 and although his name might not be as familiar, most in the horse world have heard of his son Bourbon Chief, and grandson Bourbon King. Both have left indelible marks on the breed as sires and in the show ring. Wing Commander, a prominent show horse from the 1940s and 50s also traces back to Harrison Chief.
Breed Characteristics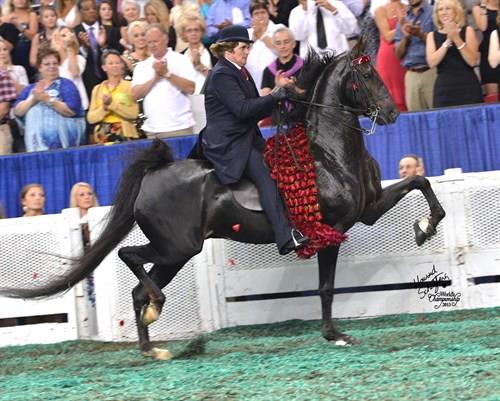 Breed characteristics portray an elegant and noble horse, with a large, kind eye, and an arched neck. The hip and shoulder are laid back, allowing for the high-stepping gaits to occur naturally. A Saddlebred's knees will easily be level with its chest at a trot. The tail also arches off their flat topline, adding to the overall elegant picture.
Saddlebreds are generally tall, between 15.1 and 16.3 hands, with a trim build that tops out at 1,200 pounds. Any color can be registered with the American Saddlebred Horse Association, the breed registry. Bay, chestnut, black, gray, pinto, and palomino are all common colors.
The "look at me" attitude and animated gaits are coupled with a friendly personality that's easy to train, and this is one of the reasons Saddlebred horses are so popular. Horses want to learn and please people and enjoy showing off their talents.
Three-gaited Saddlebred horses perform at a walk, trot, and canter. The five-gaited Saddlebred also performs a slow gait and a rack. These are the smooth gaits that the breed is known for, with the rack being faster than the slow gait. The slow gait is a four-beat, lateral gait, meaning the legs on one side move together (but distinct) and then the other side. The rack is a four-beat gait where each hoof strikes the ground individually. Saddlebreds are born able to rack, although training can enhance the gait.
Show Horses
People have been showing their horses off for probably as long as horses have been domesticated. Horse shows are documented in early times for the Saddlebred breed too and were often in conjunction with other events. The first world championships for Saddlebreds was held in 1917 at the Kentucky State Fair. A princely sum of $10,000 was offered for the five-gaited stake class. A horse named Easter Cloud, ridden by John T. Hook, his trainer, won the class.
Of course, that's not the only type of show horse. Saddlebreds have also become movie stars. Mr. Ed, who was played by Bamboo Harvester, is one of the most famous. He was half-Arabian, and his on-screen antics endeared him to generations of viewers. Other Saddlebred horses started in My Friend Flicka, Star Trek, and National Velvet, among others, and they continue to be a popular breed for movie stars to own personally as well.
American Saddlebred Horses Today
Today, American Saddlebred Horses still have a robust population of show horses and are known for their grace and elegance in the show ring. But the Saddlebred is also so much more than just a show horse. They are popular horses for dressage, endurance, trail riding, eventing, combined driving, lesson horses, and in therapeutic leadline programs.
The breed often doesn't receive the credit they deserve as incredible athletes; however, the breed association and dedicated owners are bringing attention to their many talents. The breed slogan is the "horse that America made," and they are truly a horse that anyone can enjoy. Rack on!
Sources: American Saddlebred Horse Association, FEI.org, Horse Illustrated, and USEF.