Sir Archy (sometimes called "Sir Archie") was one of the most successful Thoroughbred race horses of his time. He later became one of the most important sires in US history.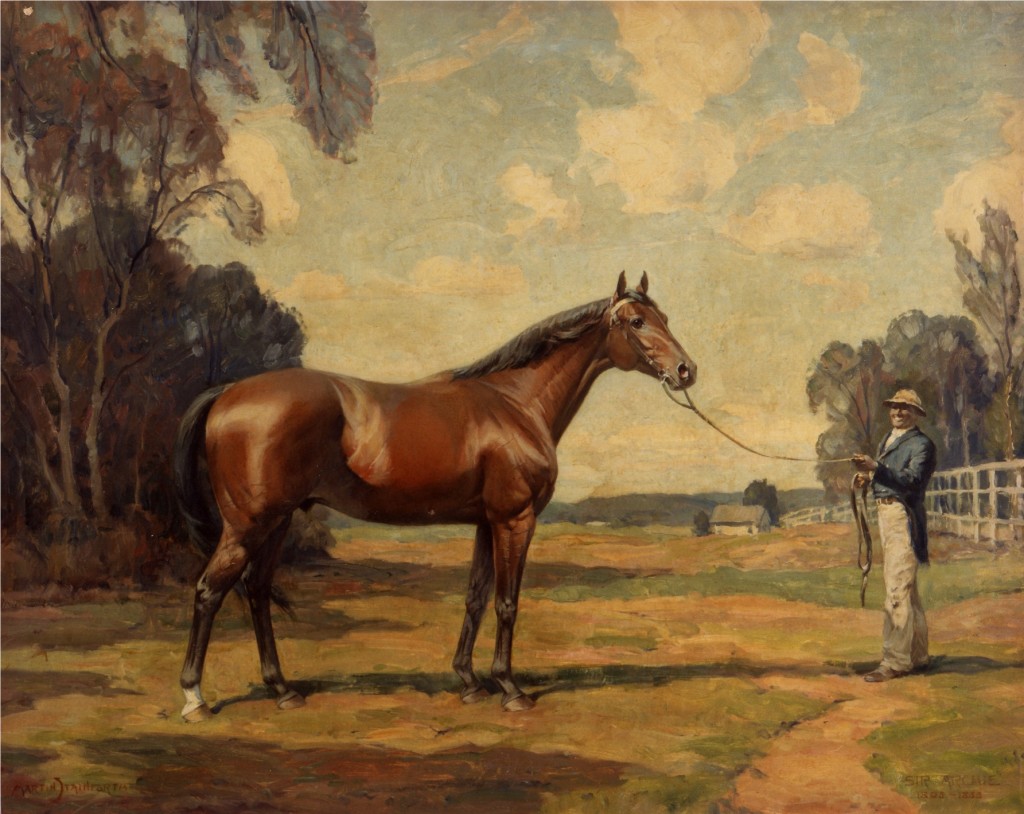 An Unassuming Start
Sir Archy was a 16h great Thoroughbred sire born in Virginia during the spring of 1805. He had a splash of white on his hind pastern and was sold as a 2-year-old colt for $400 along with an unnamed filly.
The start of his racing career did not foreshadow Sir Archy's eventual impact on history or the Thoroughbred breed. Struggling to recover from a case of the strangles, he lost his first race as a 3-year old. Then he came in third in his second race. As a result, his owner decided to sell him to Colonel William R. Johnson for $1,500. It was under Johnson's training that Sir Archy soon became known as a force to be reckoned with.
Dominating the Racetrack
At age four, the bay stallion won four of five races. Despite not racing often, Sir Archy proved his dominance by defeating all the top class runners of his day. He beat highly touted racers such as Wrangler, Tom Tough, Palafox, Minerva, Ratray, Gallatin and Blank. In his victory against Blank, Sir Archy ran the fastest time ever witnessed below the James River, which was 7:52.
After his triumph over Blank, Johnson put up a $10,000 bet saying Sir Archy would beat any American horse. No one was willing to accept Johnson's challenge.
With no one to run against, Sir Archy retired in 1809 with a record of 7-4-1-0.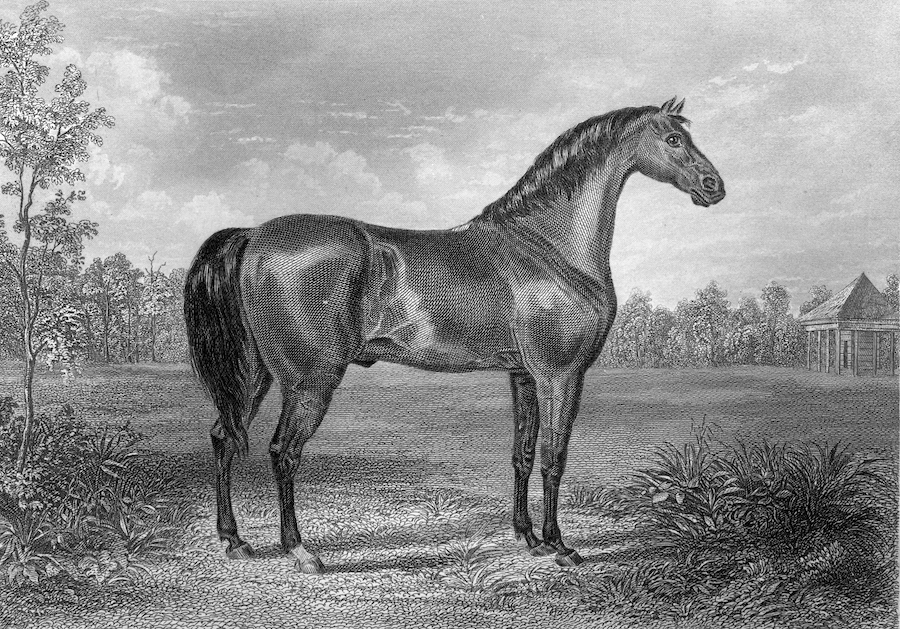 An Influential Sire
Sir Archy went on to serve as a stud for 17 years and eventually became known as the "Godolphin Arabian of America." This meant that his influence on the American Thoroughbred was as important as the Godolphin Arabian's influence on European breeding. He sired at least 31 racing champions and even influenced the American Quarter Horse through his son Copperbottom.
As a grandsire Sir Archy's influence was even more pronounced, largely because American breeders at the time used inbreeding to strengthen desired traits. As a result, Sir Archy was bred to his daughters and his sire's daughters.
Retirement and Death
Sir Archy ended his stud career in 1831 at the age of 26. He died two years later in 1833.
His burial site is unknown but there are two places that claim to be his final resting place.
The first is Ben Lomond Farm in Virginia, where Sir Archy was born. There is a grave marker for him at this location.
The second potential burial site is the Mowland Plantation in North Carolina. Sir Archy lived on the plantation from 1818 until his death.
Sources: Virginia Horse, TB Heritage, Thoroughbred People