Valegro, a Dutch Warmblood gelding, and Charlotte Dujardin danced their way into the hearts and dreams of equestrians and non-equestrians throughout the world as they won the Olympic Gold in dressage in both 2012 and 2016. He is more than just an athletic horse, he's also a friendly horse that we all feel we know personally, thanks to Charlotte and Carl Hester, his owner, and the team's trainer, sharing so much of him.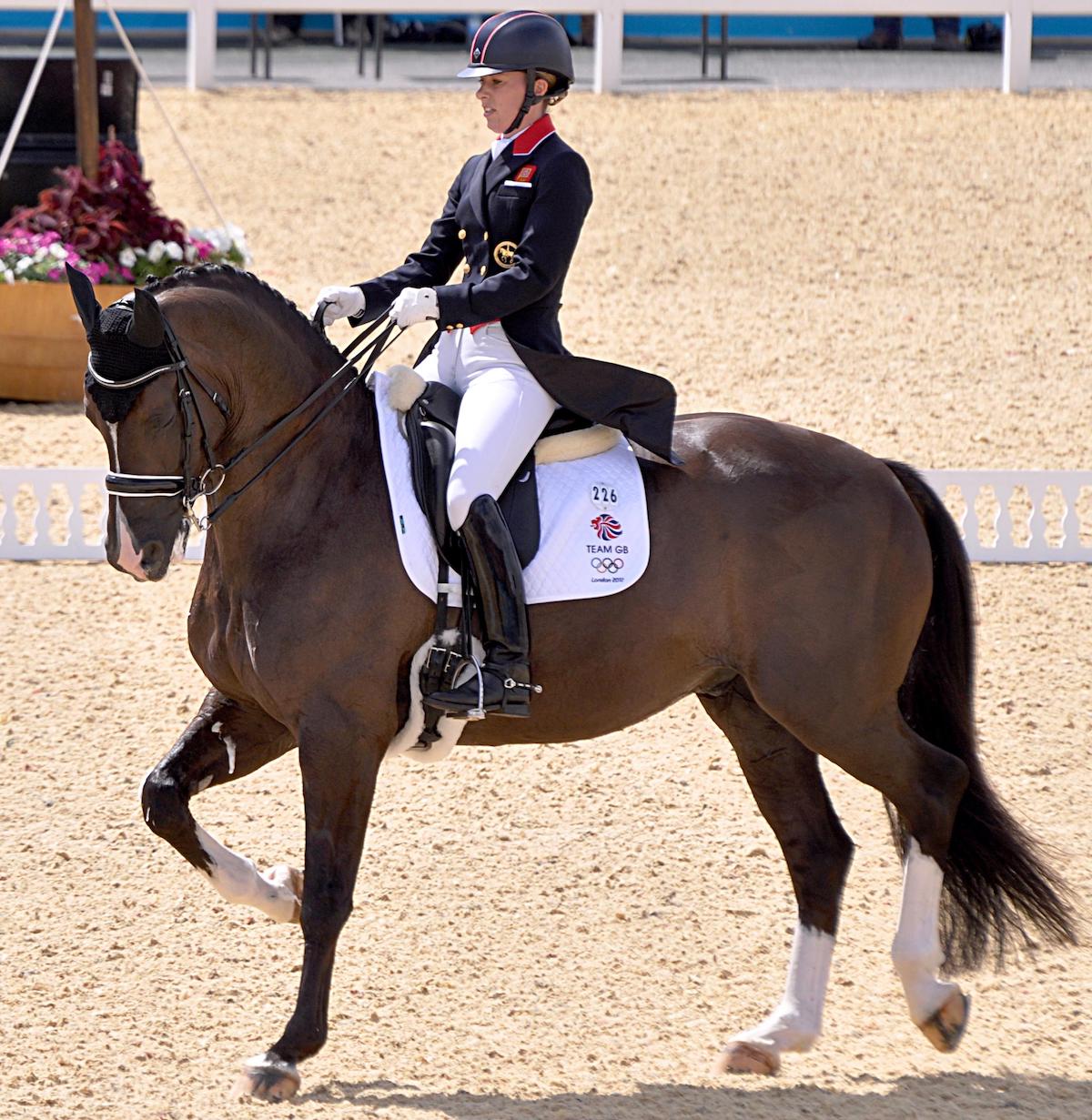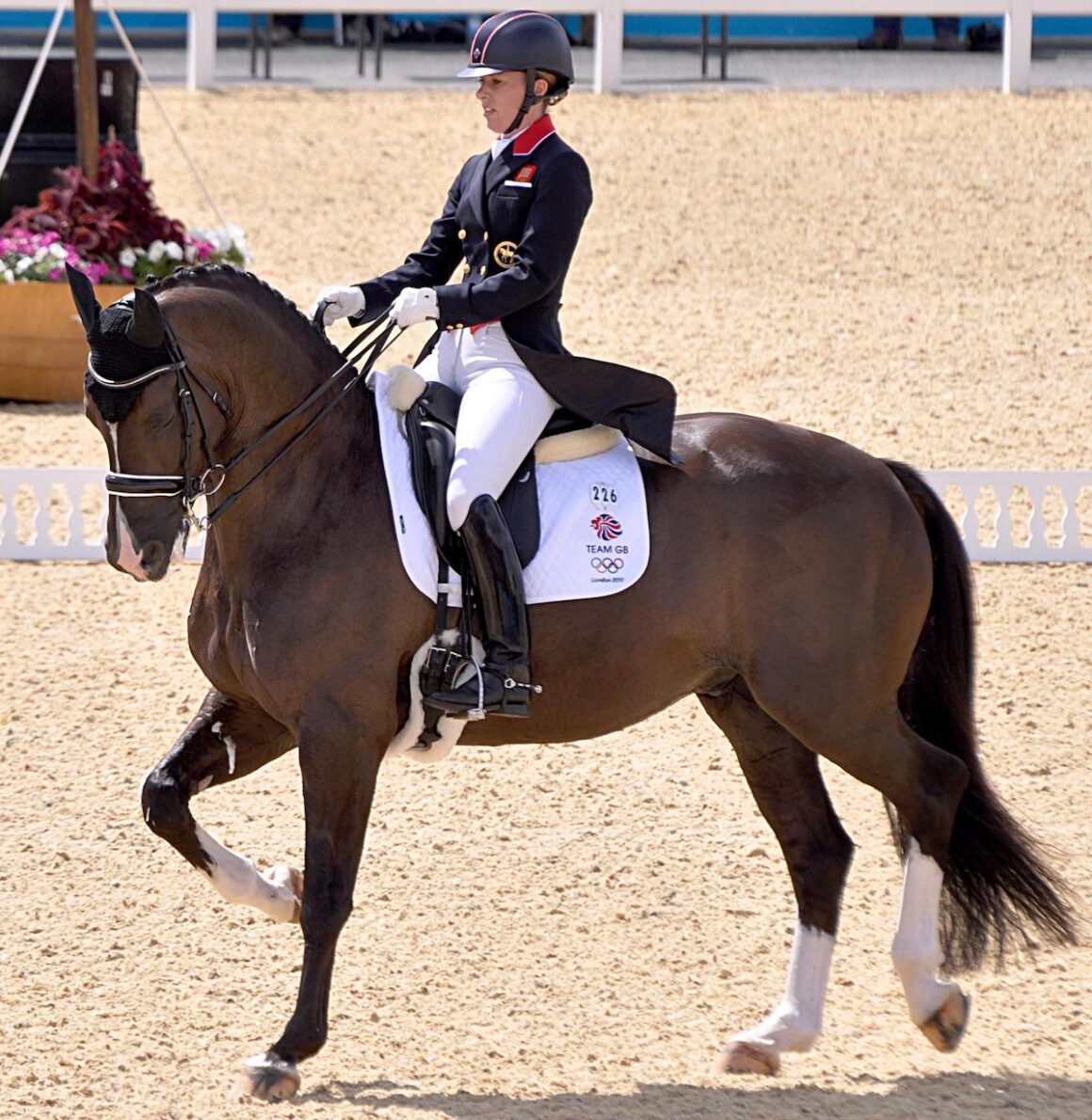 Valegro is a Dutch Warmblood gelding, foaled in the Netherlands in 2002. He comes from a long line of horses bred for the highest level of the sport, but he has transcended even the expectations many had of him.
The horse partnered with Charlotte Dujardin of Great Britain to win individual and team gold in dressage at the 2012 London Olympics, and then repeat with the individual gold at the 2016 Rio Olympics, before retiring from competition. While his athletic accomplishments are noteworthy, Blueberry, as he is affectionately known, is also an ambassador for dressage and equestrian sports.
The Early Years
Valegro spent his early years as many young Warmbloods do, growing and maturing for a career as a sport horse. Carl Hester, a trainer from Great Britain, first saw him as a three-year-old at the home of the van Olsts, clients of his, and bought the young horse.
He isn't tall for a dressage horse or a Dutch Warmblood, at 16.2 hands, Valegro is considered short. He's also stout, with broad hindquarters, but Hester saw the potential as a dressage horse and took the horse to his farm in Gloucestershire. His first win came in 2006 at a young horse competition in Badminton.
Dujardin took over the ride on him in 2007 and the pair started winning handily at competitions and moving up through the levels of dressage. She nicknamed him the Professor, in addition to Blueberry, because he had such a good work ethic and seemed so studious about his dressage work.
They were selected for the 2012 Olympic team. But they weren't the only dressage superstars on that team, despite all their success. The results of the Games soon changed that.
Olympic Gold
Great Britain had never won Olympic Gold in dressage. The 2012 team really wanted to change that, especially in front of the home crowd at the London games. Laura Bechtolsheimer riding Mistral Hojris and Carl Hester on Uthopia also joined Valegro and Charlotte on the team.
Dujardin and Valegro quickly upped the ante at the Games by scoring 83.784%, a new record, in their first test. They maintained high standards through the second round, helping their team win the gold medal. A mere two days later, they competed in the individual competition, scoring 90.089%, an unheard-of score at the time to win the individual gold too.
Valegro was clearly the horse to beat by the time the 2016 Olympics rolled around. The pressure didn't matter. He scored 93.857% to win the individual dressage gold and was also part of the silver medal team. Dujardin retired him later that year so that he could go out on a high note, he was only 14 years old at the time.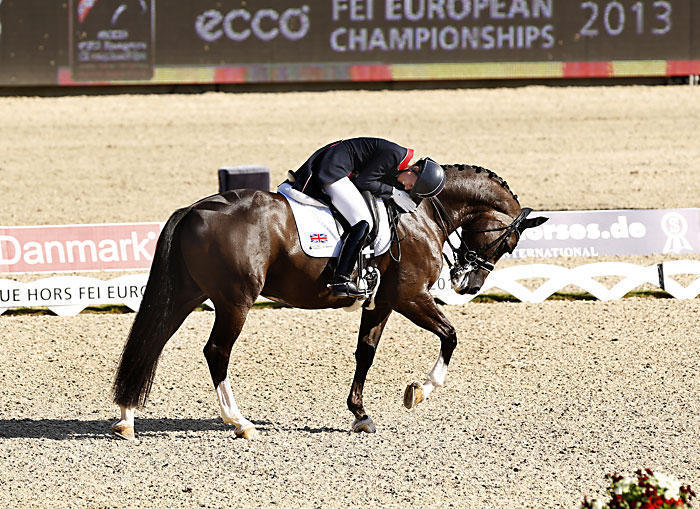 Other Wins
The pair wowed the dressage and larger equestrian world between their 2012 and 2016 Olympic wins. They captured a variety of titles. They were the 2013 and 2015 FEI European Champions and won individual gold at the 2014 World Equestrian Games. Valegro earned his highest score ever – 93.4% – at Olympia in 2014. It was the highest recorded score in a Grand Prix Freestyle.
They also won the FEI Dressage World Cup in both 2014 and 2015. His retirement was held at the 2016 Olympia London International Horse Show. He gave one final – and again, perfect – performance to thousands of adoring fans. Their performances were always as fun as they were beautiful and perfect, with horse and rider obviously enjoying their jobs.
Valegro's Legacy
Valegro celebrated his 20th birthday in 2022. He is happily eating and enjoying retirement with Charlotte, Carl Hester, and the rest of their team. Valegro's a family pet with a kind personality that revels in eating grass and hacking around the countryside.
Charlotte's mom rode him hacking out with her and Uthopia, and he's given pony rides as well. The horse has a larger-than-life personality. His legacy extends to over 134,000 fans on his Facebook page and throughout the rest of the world too. Perhaps his most lasting legacy was helping a new generation of equestrians realize the power of their dreams and the magic of dancing with a horse.
Sources: Horse & Hound, FEI, The Chronicle of the Horse, Horse Magazine, and Facebook (Valegro Fan Page).