The Welsh Cob is actually four breeds in one – two ponies and two cobs, with height being the primary feature that separates them. They developed in the mountains of Wales, a tough region, dating back all the way to the Middle Ages. Today, they are popular riding and driving horses around the world, beloved by both children and small adults for their kindness, athleticism, and beauty.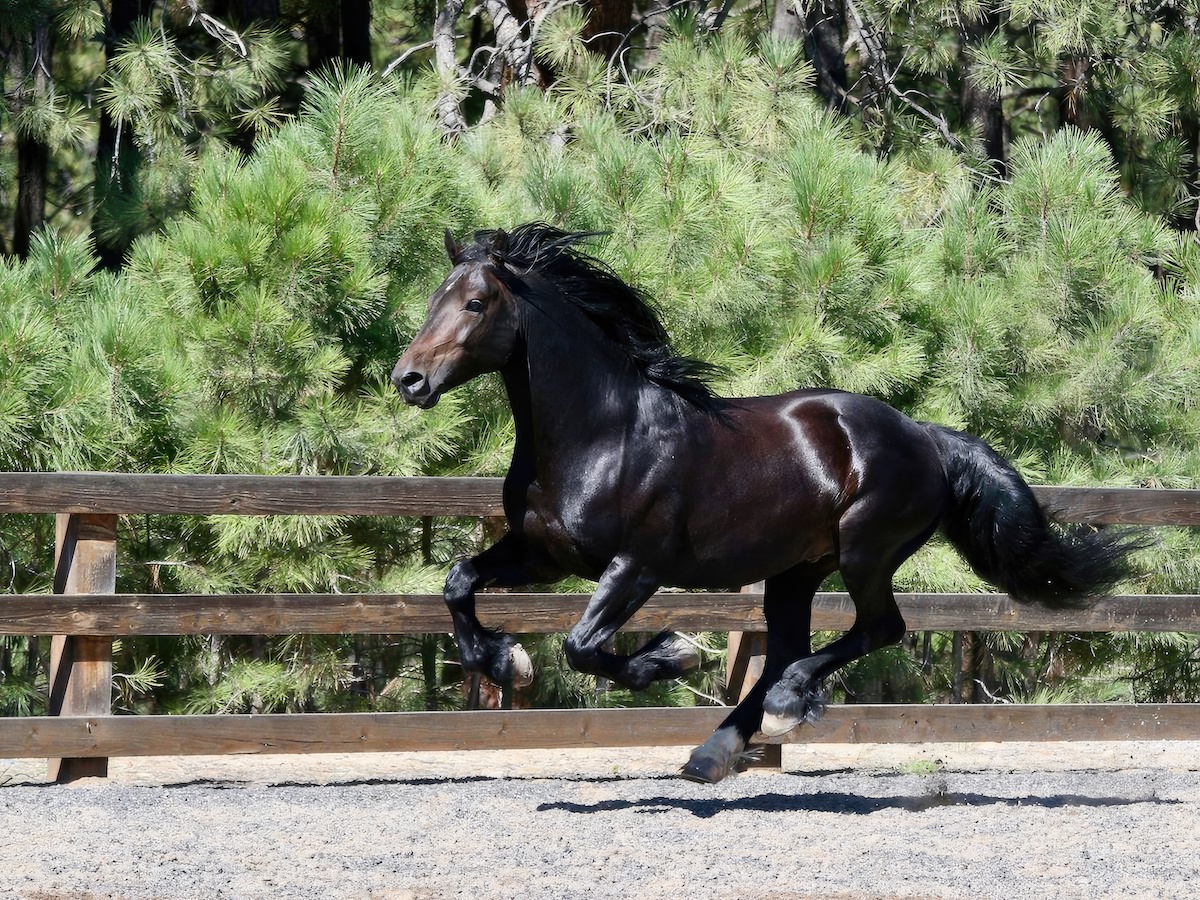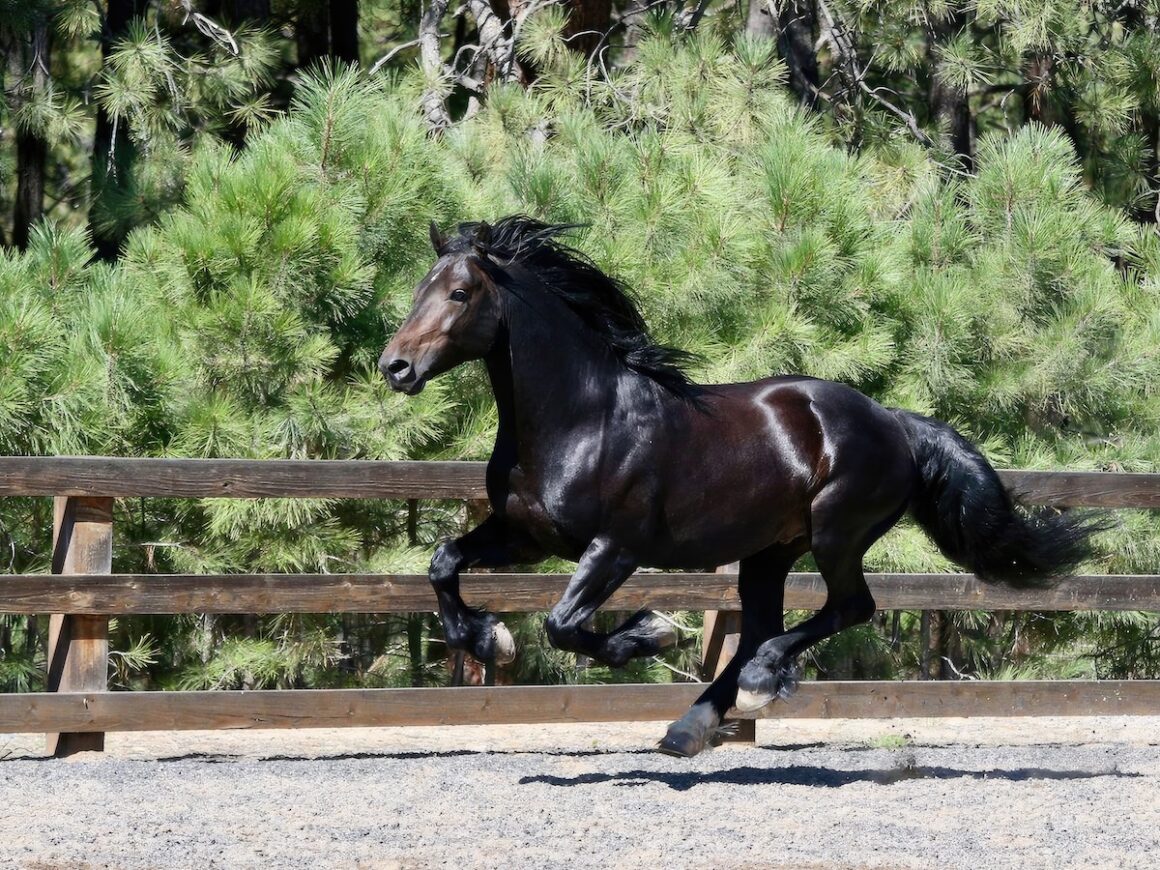 As a breed, the Welsh Cob has had its share of ups and downs, but it's mostly a triumphant story of a hardy and kind horse that happily serves those around it. The breed's reputation of beauty and athletic accomplishment followed them throughout history. They were used in war, as transportation, on farms, and finally as pleasure and sport mounts. The breed has had enduring popularity from early times through to today.
History of the Welsh Cob
Evidence of horses in Wales is found all the way back to 1600 B.C. Precursors to the modern Welsh Cob were found in the region during the Middle Ages. The Arabian, Thoroughbred, and Hackney breeds helped form the breed at different points in history.
The mountain region of Wales doesn't offer much shelter or food on its rugged terrain, and this made the Welsh Cob as hardy as their home. They had many uses, helping build the country alongside those who lived there. Welsh Cobs were found plowing fields, used as transportation, and then in coal mines when that became a predominant industry.
King Henry VIII almost decimated the breed. He created a decree in 1535 stating that stallions had to be over 15 hands to create better war horses. However, Queen Elizabeth I recognized the need for smaller breeds in much of the country's challenging terrain and repealed that rule in 1566.
Breeding continued, with the infusion of outside breeds to add different characteristics. Imports to the United States began in the 1880s and mass imports lasted until around 1910, giving the breed a strong foothold in North America.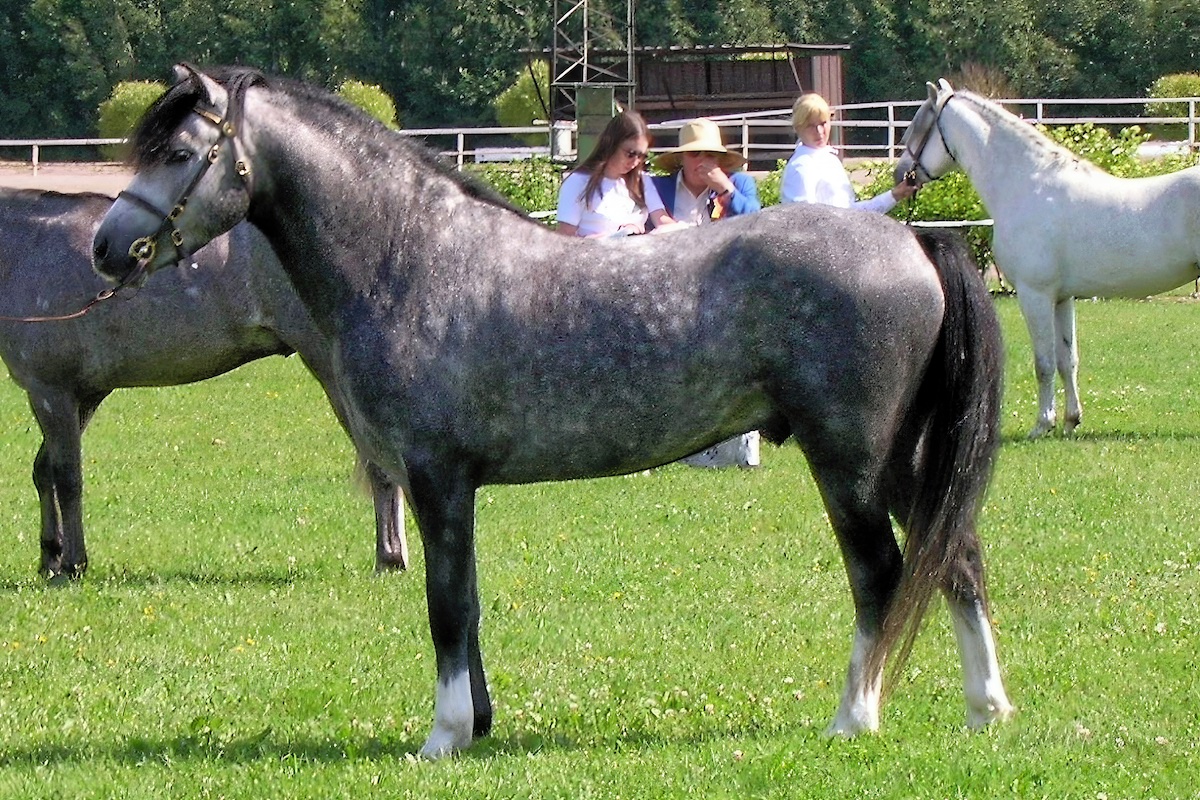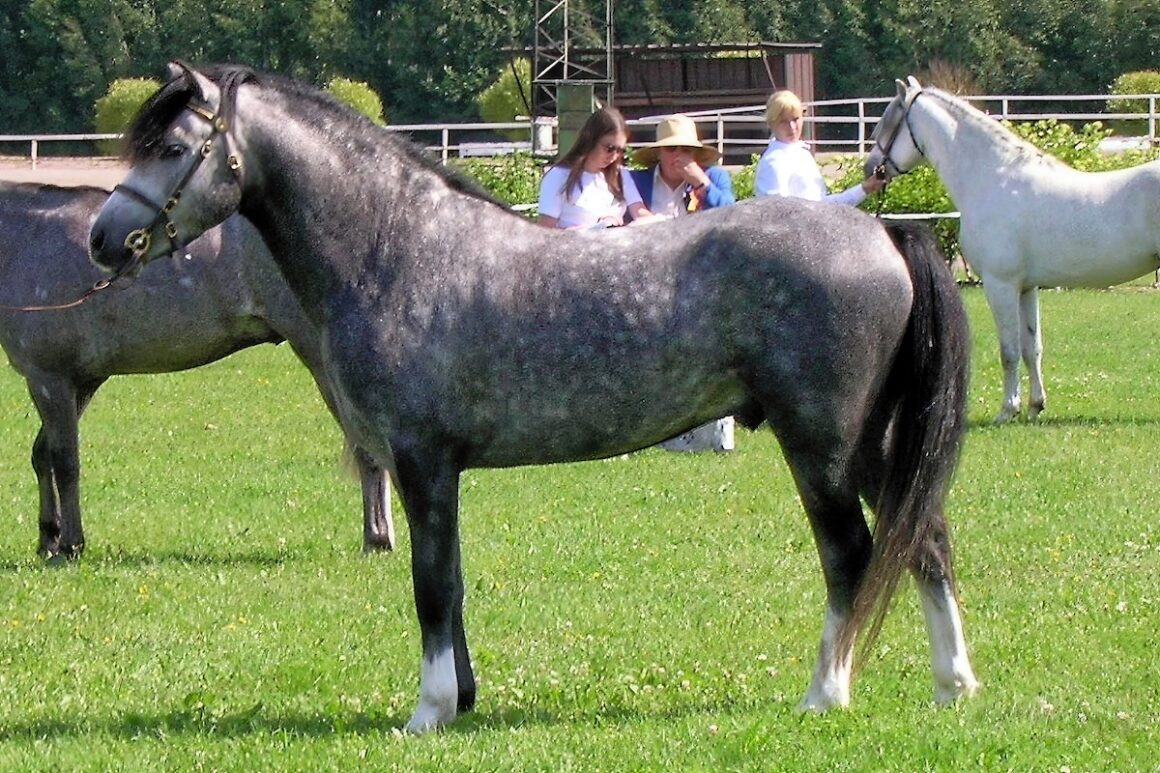 Breed Characteristics
The Welsh Cob is beautiful, with excellent conformation, hardiness, and a kind temperament. They have a large, kind eye on a small, pretty head with cute ears. Their beautiful heads are likely the result of some of the Arabian bloodlines. They usually have an arched neck that connects to a sloping shoulder. Their legs are straight and clean, with short cannon bones. The back is short and leads to a high-set tail. Cobs are stockier in appearance throughout. Both ponies and cobs also have powerful hindquarters that aid in their athleticism.
Temperaments are kind and congenial, they enjoy working and want to please people. This is one of the factors that makes them such popular mounts for children, and beloved by everyone throughout the world.
Endurance is another breed characteristic. Welsh Cobs' role was often transportation before automobiles. Welsh Ponies and Cobs were popular with doctors and other businesspeople because they could travel 35 miles in under three hours, trotting at a steady pace the entire time. Trail riders, jumpers, polo players, and those on pony treks still love the breed's endurance.
The Sections – A, B, C, & D
Breeders in the United Kingdom organized themselves in 1901. The Welsh Pony & Cob Society of America formed in 1907. Originally, there was just one registry. However, their popularity as children's mounts was growing in the 1920s and 1930s. The breed associations recognized the need for different classifications and created Section B in 1931, with Section A being the original one. Later, Sections C and D were also added for cobs, and the height rules around each were finalized in the 1950s.
Today, a Section A Welsh Pony is defined as being up to 12.2 hands. A Section B Welsh Pony is up to 14.2 hands. A Section C Welsh Pony of Cob Type is up to 13.2 hands, while a Section D Welsh Cob is over 13.2 hands. The major difference in the Cob is that they have a horse body type on stout legs, versus the more refined characteristics of a pony.
Welsh Cobs Today
Welsh Cobs reside throughout the world today. There is a large population still in the United Kingdom, and an equally robust population in the United States and Canada. They are found in a variety of disciplines, from driving to jumping, and western pleasure to polo. Welsh Ponies and Cobs compete all the way up to the sport's highest levels and teach beginners how to ride. Their mark on the equine world is strong and they'll continue introducing children to the wonderful world of horses.
Sources: Welsh Pony & Cob Society of America, Horse Illustrated, International Museum of the Horse, Oklahoma State University, and United States Equestrian Federation.