Stirrups are the flat frames on either side of a saddle where the rider places their feet. It help the rider mount and maintain their balance. Their history dates to around the 2nd century, when they originated in Asia. Although stirrups have been around for thousands of years, they haven't changed that much.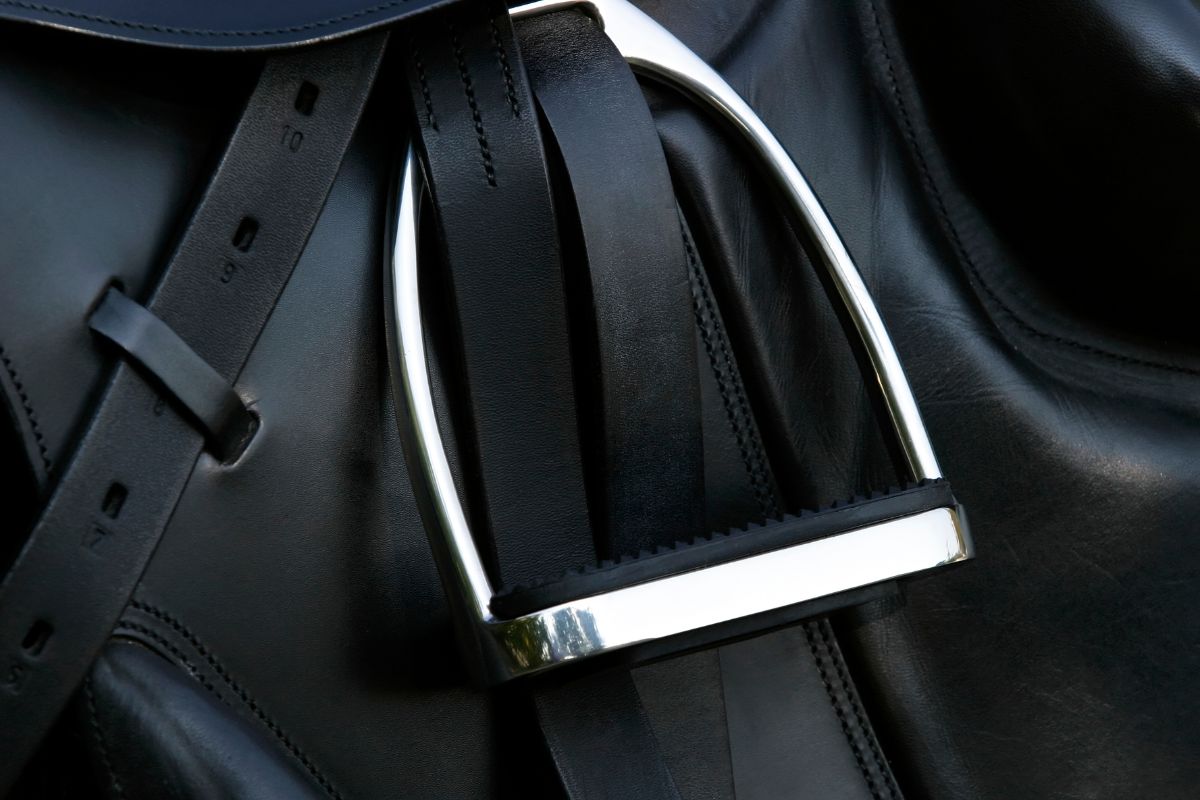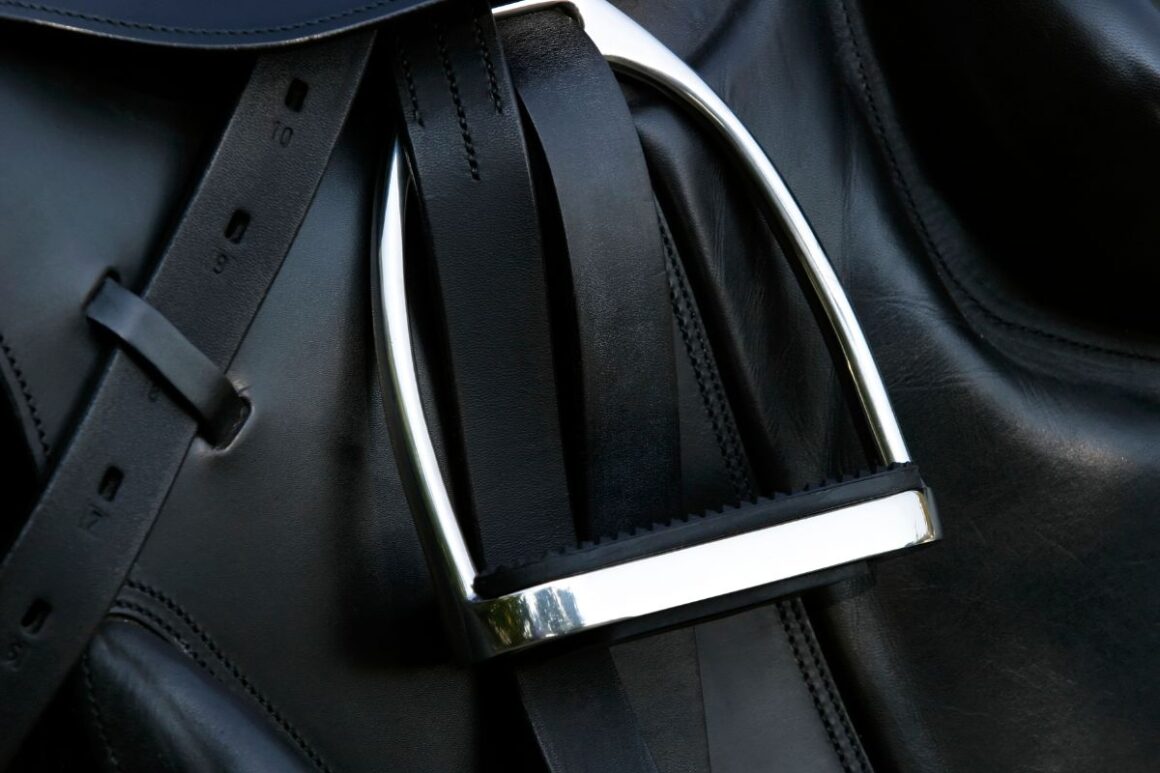 It's possible to ride without stirrups, especially when you're young and out there for sheer joy. But equestrians in all disciplines will readily admit that riding is much easier with them. There's a reason why "No Stirrup November" can cause dread in the hearts of many a rider (and it's not the best thing for horses either).
Stirrups, the flat frames on either side of the saddle where the rider places their foot, provide balance and stability and make mounting easier. Their invention revolutionized warfare because of these features, and they remain fairly unchanged today, although there are a lot more variations and special features.
The History of Stirrups
Early equestrians rode without stirrups. It wasn't until about the 2nd century BC that they were used. Riders in India used a small rope loop around 100 BC to help them mount, and this only appeared on the left side of the saddle. Then, stirrups began appearing regularly on saddles in the 4th century AD in China.
Their use expanded west and Europeans started using them in the 5th century. They revolutionized how wars were fought because of the added stability and balance. Even their name gives a tip of the hat to the original loop used in India. The word stirrup comes from "stige-rap" in Old English, which means "mounting rope."
Once stirrups were added to horseback riding, riders using them gained a significant advantage over riders who continued to ride without stirrups. The balance and stability they gained in the saddle allowed them to better partner with the power of their mounts, which made them a formidable force in the event of a military conflict.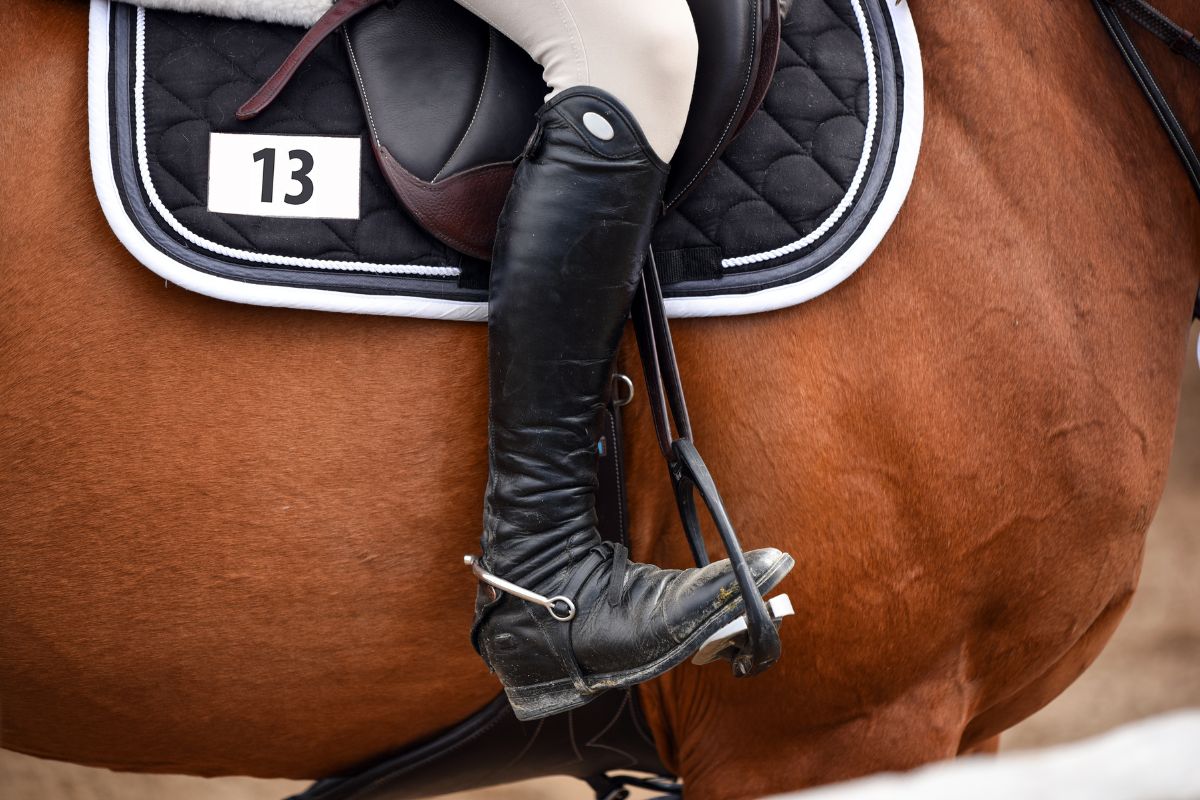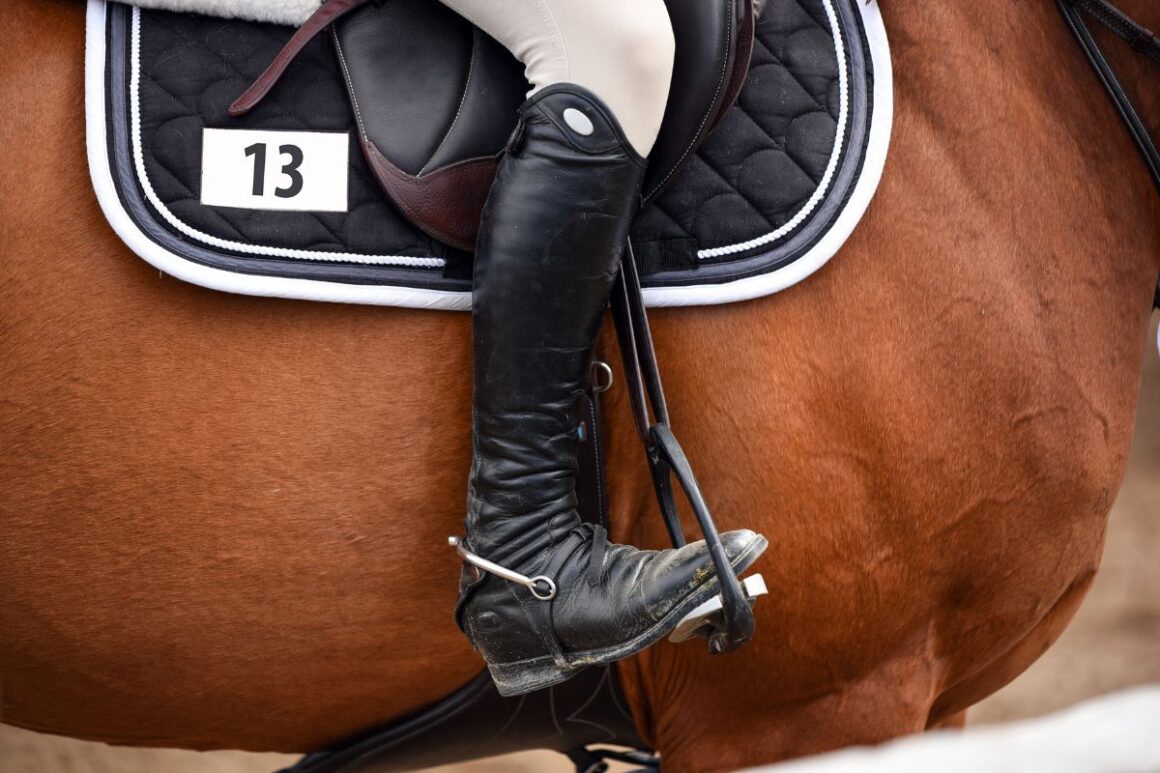 English Stirrups
Fillis is the most common type of English riding stirrup, and one we're all probably familiar with, but they aren't the only game in town anymore. These standard English irons hang straight and have more weight at the bottom, making it easier for the rider to find the stirrup again if their foot slips out.
Other types of English stirrups include offset, peacock, flexible/jointed, and composite. Each of these adds some variation, making them preferred by some riders. The offset prevents the stirrup leather from twisting. Peacocks are safety stirrups and are known as quick-release. They have a side that breaks away if the rider falls. The flexible or jointed stirrups reduce knee and ankle stress by adding a little give. Composite stirrups are made of polymer and have a lighter weight option.
Recent innovations introduced a wider range of technical stirrups to English riders, including more flex, better grip, lightweight, and a slimmer profile. LeMieux, FreeJump, Sprenger, and other companies are all offering options that have surged in popularity in the jumper and dressage arenas.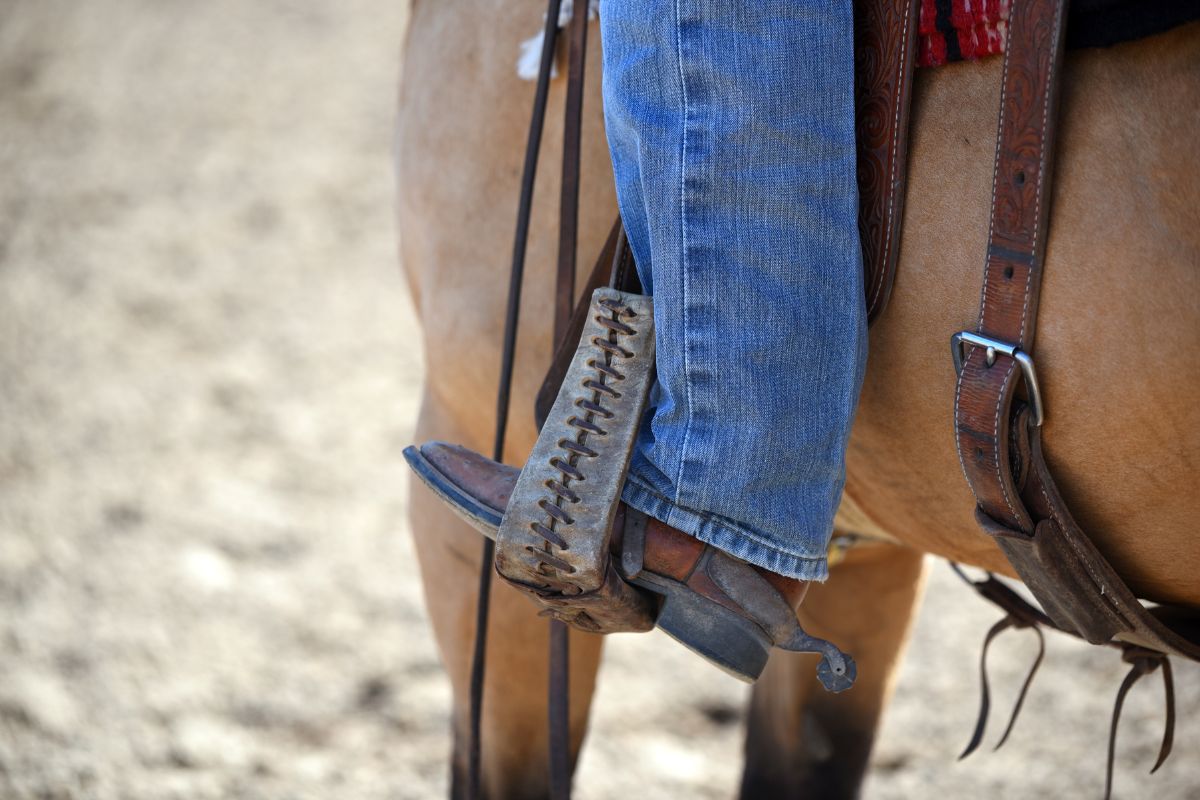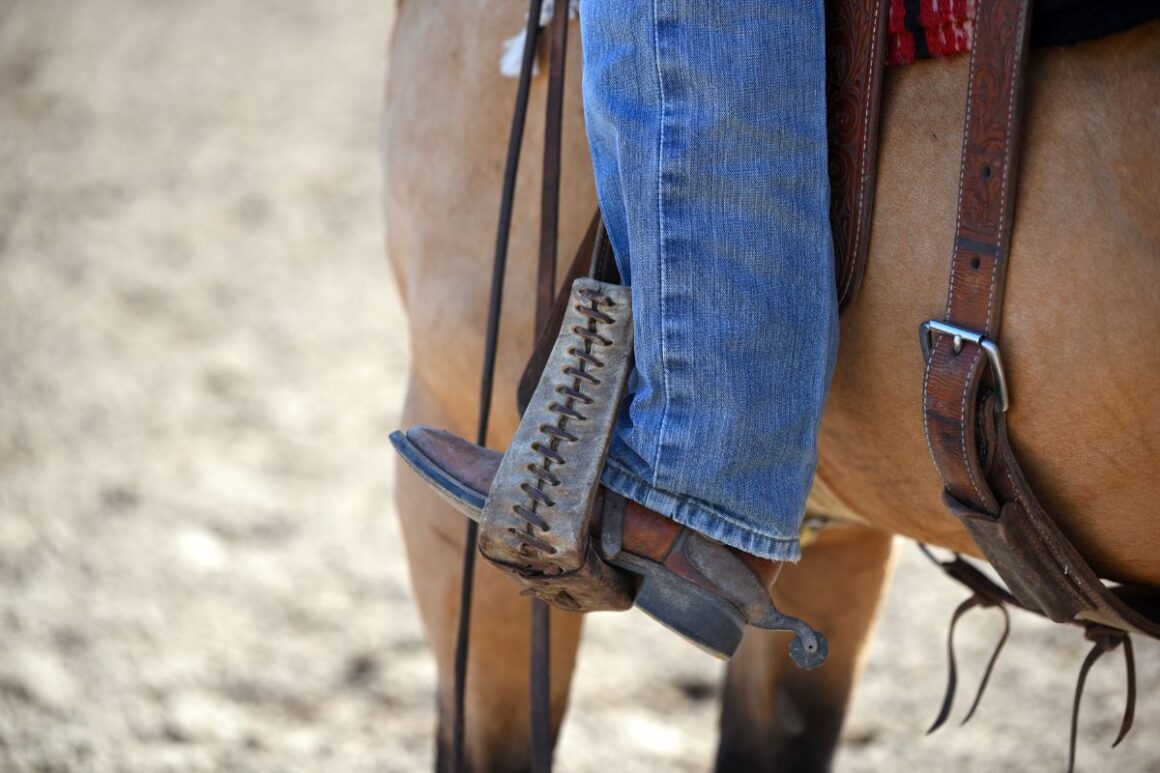 Western Options
Western stirrups have the same shape as English ones but are made with different materials and are generally larger. Most western stirrups are made of wood, but that's changed over the years too. Leather coverings, iron, other metals, or silver finishes are now options too.
Technology also influenced western design to make them more comfortable and help riders be more effective. Now, there are some western stirrups that are offset to add stability and comfort. Riders can improve their leg position with other options. The metal on the outside of wooden stirrups can also increase their lifetime use of it.
Those riding for long distances generally prefer a wider footbed, while narrow footbeds are preferred by riders in reining and cutting because it gives them more flexibility and movement. The wooden stirrups are gentler on the rider if it hits their shin, and still the first choice of many. Riders also seek the heavier ones because it's easier to find and get your foot back into them.
Stirrups Today
Today's stirrups closely resemble those used by knights in the Middle Ages, although we do have a lot more options. The unique features available today all aid in the comfort, technique, and effectiveness of the rider. The stirrup width should be selected so that it's one inch wider than the rider's boot when measured at the ball of the foot. This will make sure there is just enough room.
Other widths to consider are the bottom, as this can add comfort and effectiveness in both English and Western stirrups. Riders should also consider the height, or the space for their foot, especially those riding Western.
Although stirrups seem like a simple add-on or afterthought, any horse person can extoll their value and usefulness. This innovation revolutionized riding and continues to make its mark.
Sources: Britannica, Horse Illustrated, Horse & Hound, Horse & Rider, and Quarter Horse News.