The Haflinger horse breed originated from Folie, a stallion born in the village of Hafling. This village is in the foothills of the Tyrolean Mountains of the Alps, in present-day Italy. They're known for their light chestnut color, flaxen mane and tail, intelligence, and fantastic temperaments. Today, Haflingers are found worldwide and are popular as riding and driving horses.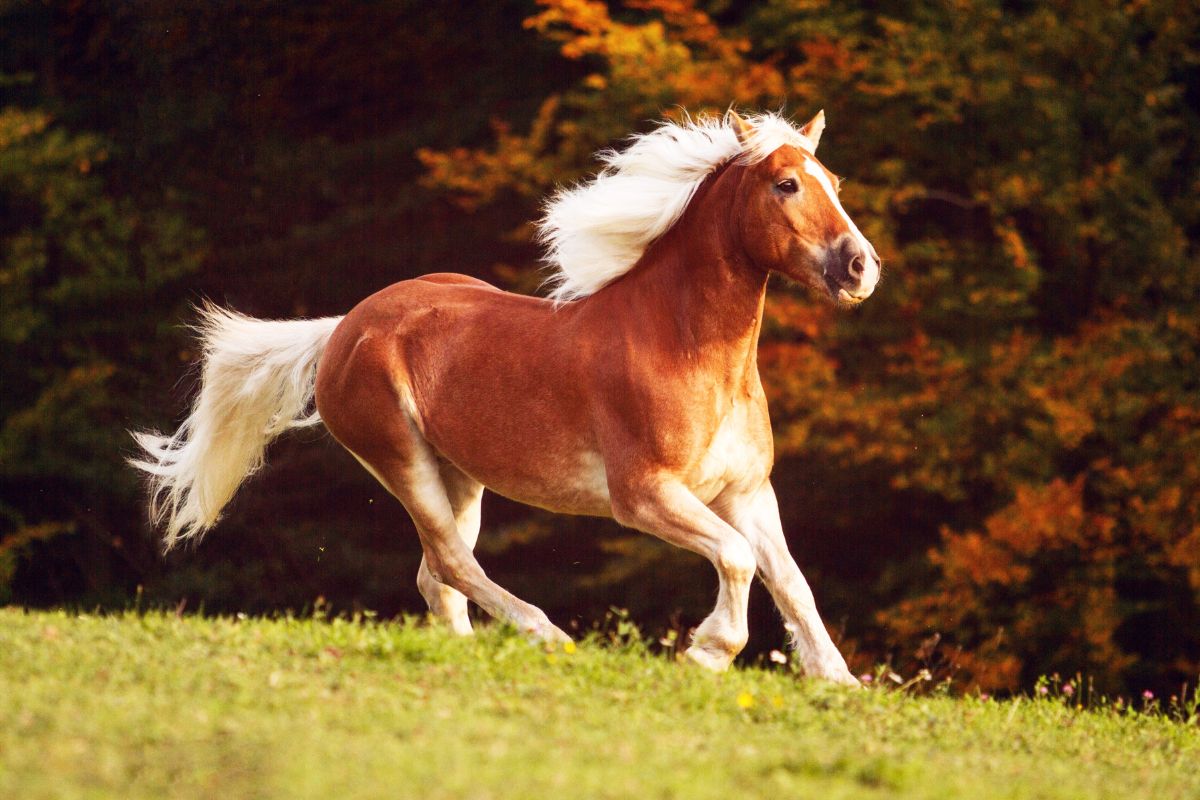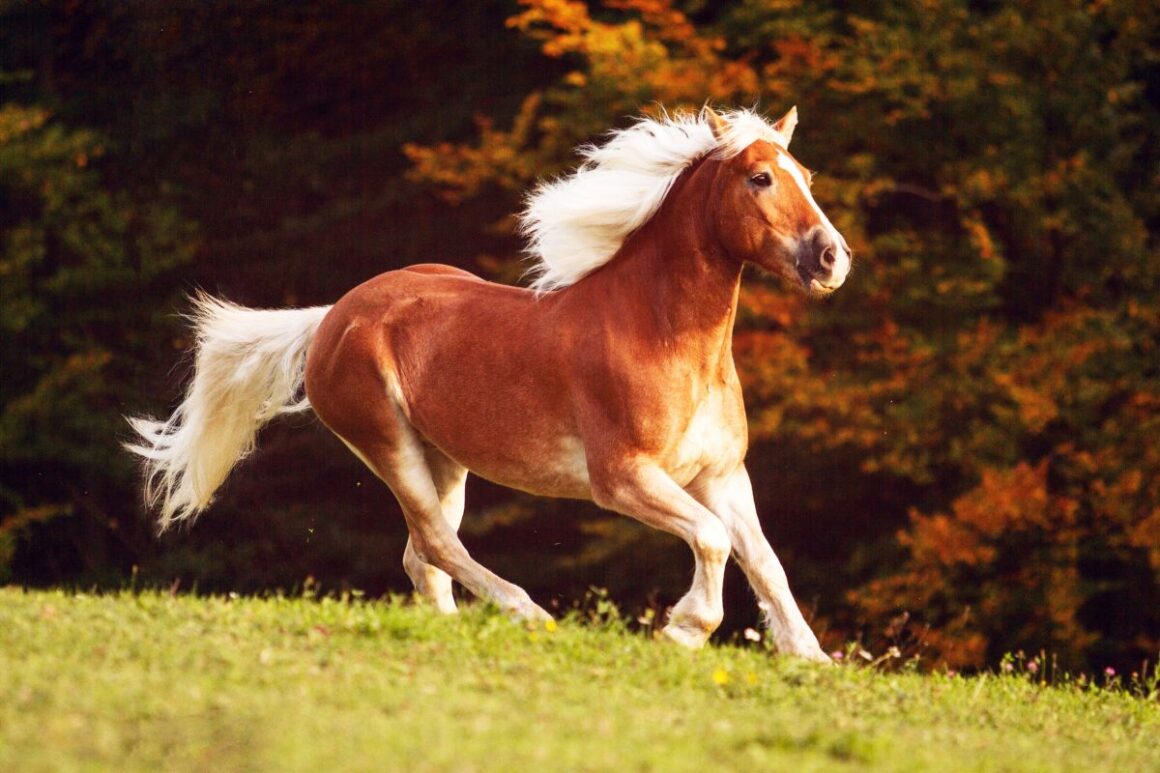 Horse breeds often developed out of necessity, and that was the case for the Haflinger horse. The breed's history traces to a mountain village in 1870s Austria. Some suggest their history dates back to the sixth century. Rugged terrain with fluctuating climates and steep mountain slopes comprise the landscape of the Alps in Austria and Italy. The Haflinger horse breed developed here alongside the people and has cheerfully served generations.
History of the Haflinger Horse
The history of Haflinger horses is worthy of its own dramatic documentary mini-series. They began with a stallion named Folie in 1874. His conformation, beauty, and athleticism led to much breeding. Then, the breed was officially recognized and established in 1898. The Austro-Hungarian monarchy bred them and established a stud farm.
World War I wreaked havoc in Europe and the Haflinger horse was one victim. The military used many horses and simultaneously, breeding stopped. Both significantly reduced breed numbers. Austria and Italy split the Tyrol region after the war, further splintering the breed.
Italy realized that breed numbers were dwindling; they organized and started breeding. Unfortunately, this was right before World War II began. Military personnel again used Haflinger horses, although mechanization reduced the number of horses needed. After the war, the breeders reorganized themselves. They have carefully stewarded and rebuilt the Haflinger horse registry since then.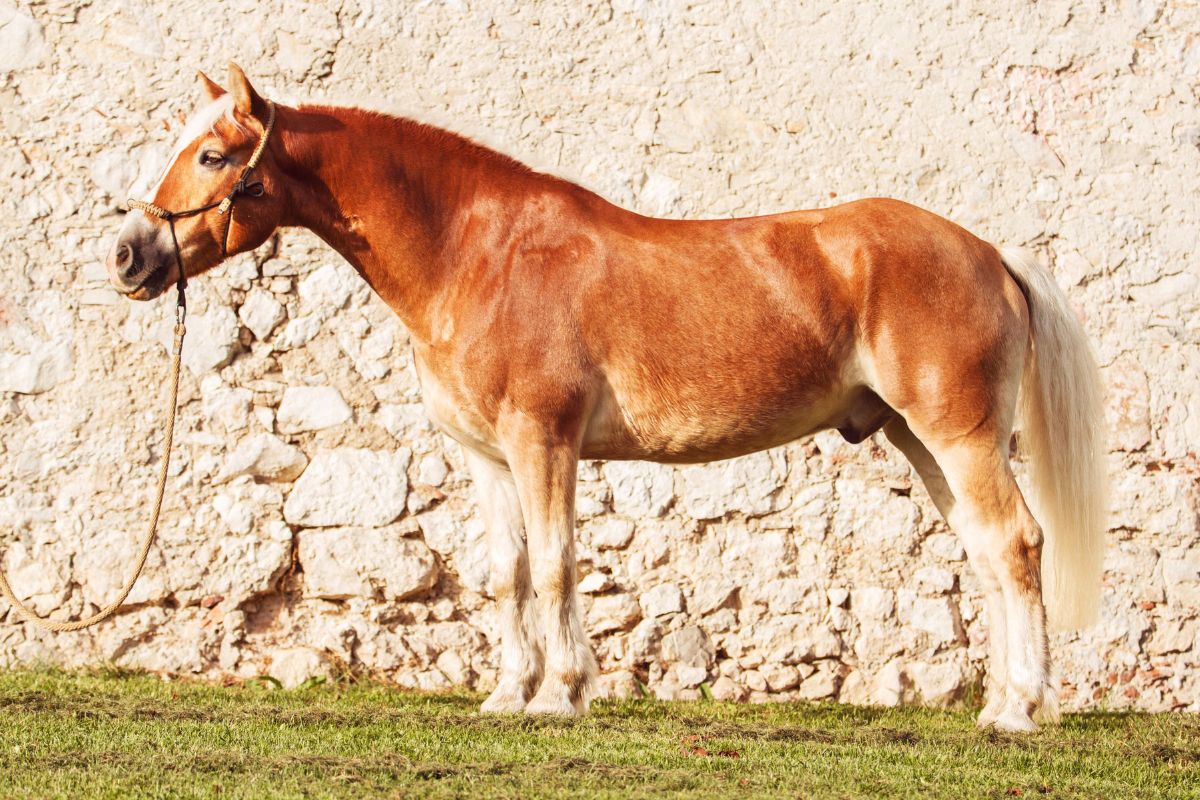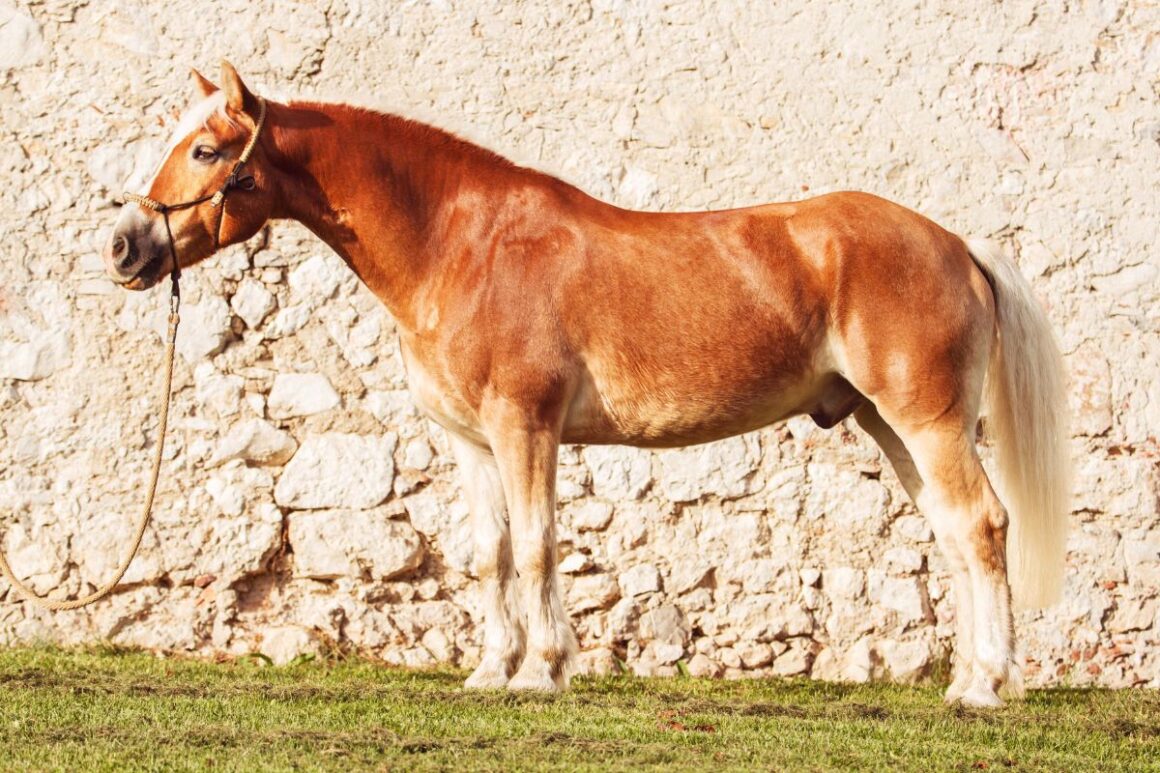 Breed Characteristics
The Haflinger horse is a small, stocky breed. Registries and breed inspections maintain their distinctive characteristics. The average height is between 13.2 and 15 hands. Horses taller than 15 hands must pass inspection prior to registration. Modern horses are taller than some of their ancestors. However, the smaller Haflingers are common in the Tyrolean regions. Their weight is between 800 and 1,300 pounds.
Haflingers have beautiful heads with a large, kind eyes. They have a clean throatlatch and long neck, allowing them to easily flex through the poll. The Haflinger body is deep, with straight, sturdy legs and large, strong hooves. Colors are chestnut with a flaxen mane and tail, and the lighter chestnut color is the most common. Many horses have white markings on their face and legs. Their gaits are energetic, smooth, and animated.
The Haflinger's kind temperament is a hallmark of the breed. They are willing, intelligent, and gentle horses that are adept in any situation. The breed is good with children and wants to please people. Some Haflingers have a stubborn reputation and of course, every horse will be different based upon their breeding and life experience. This is true of any horse breed.
Folie and His Legacy
All modern Haflingers trace their lineage back to Folie, the foundation sire, through one of his seven sons. Folie was born in 1874 in Hafling, his sire was an Arabian and his dam was a local mare. This unique cross provided beauty, intelligence, and endurance.
Folie was light chestnut with a flaxen mane and tail. Today's horses share his unique color. He also had a star, a dorsal stripe, and four white socks. Folie embodied the ideal horse and bred many mares.
The seven lines of Haflinger horses are A-line, B-line, M-line, N-line, S-line, ST-line, and W-line. The names coincide with the first letter of the stallion's name. The A-line descends from a stallion called Anselmo. It's one of the most common bloodlines found. Anselmo secured the breed's survival after World War II. The ST-line descended from Student, and the W-line, from a stallion named Willi, are the two most common in the United States.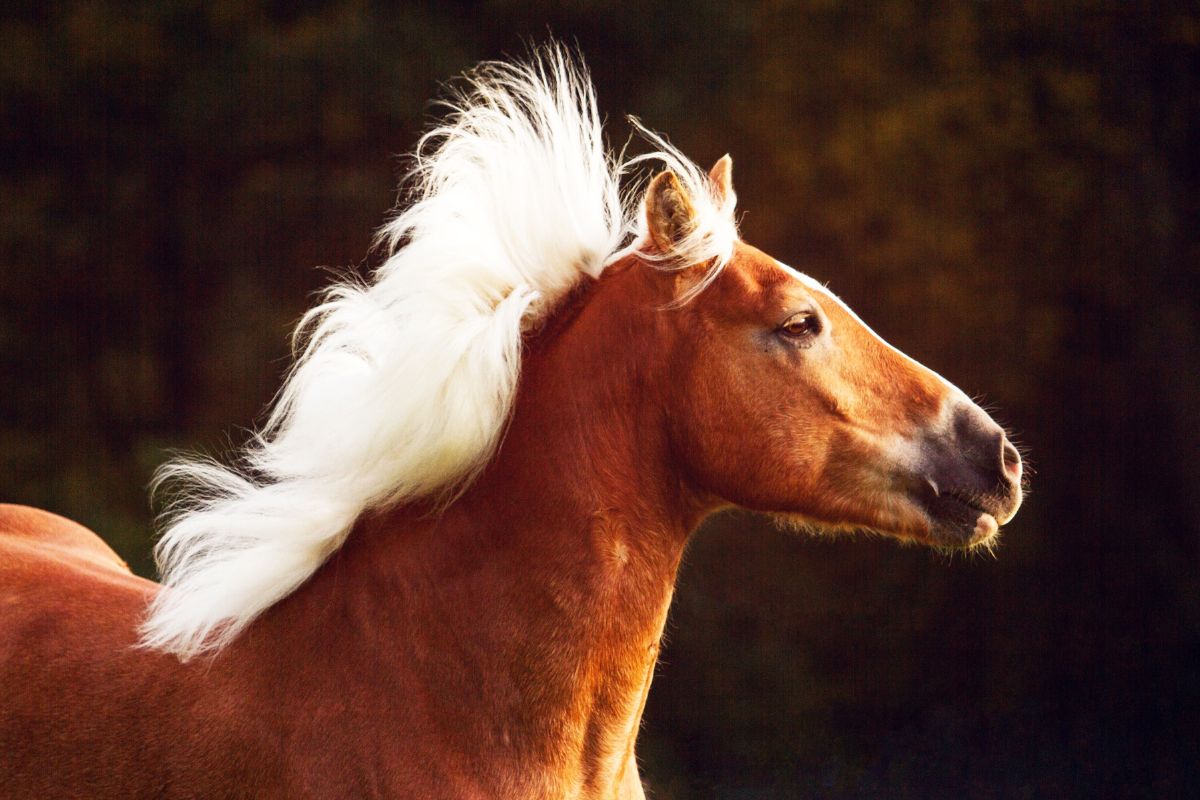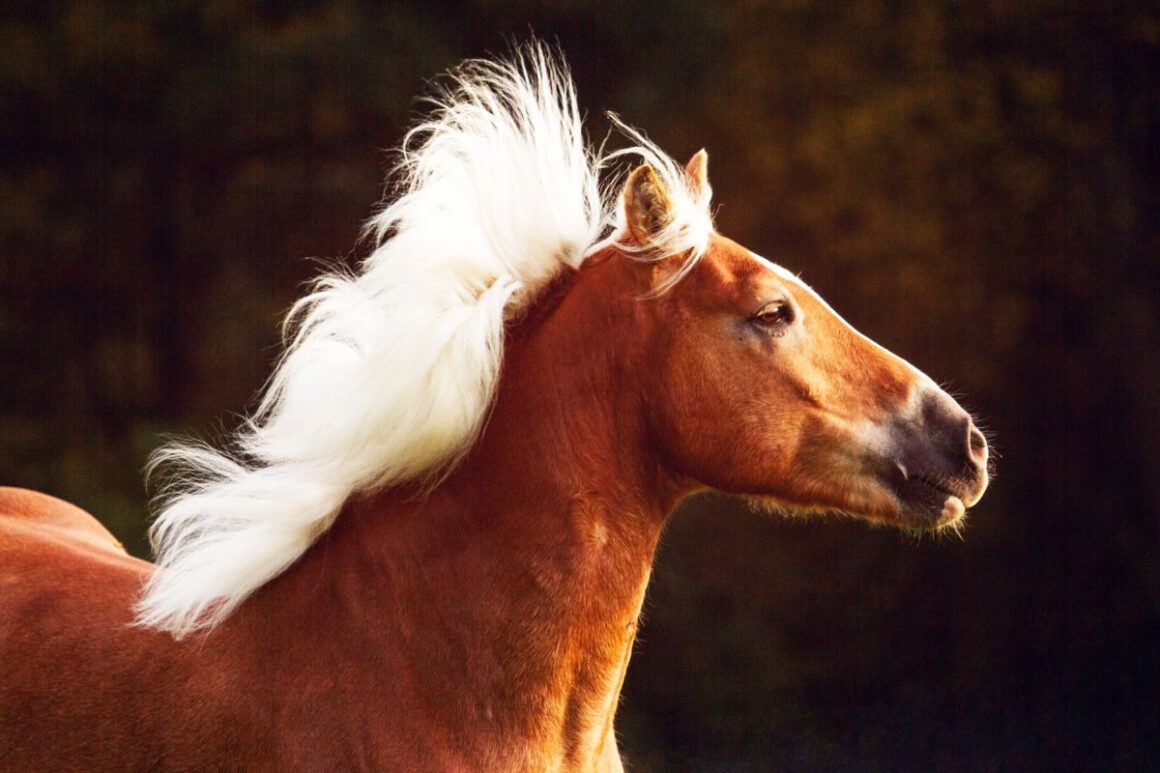 Promotea: The First Cloned Horse
Haflingers have another claim to fame – the first cloned horse. Scientists in Italy were the first to successfully clone a horse, and Promotea, a Haflinger mare, was born in Cremonta on May 28, 2003. Her name gives homage to Prometheus, the fire god in Greek mythology.
Pegaso is Promotea's son, and he is perhaps even more famous than his mother. The colt became a worldwide sensation in 2008 when he was born at the Italian research farm.
Haflinger Horse Today
Haflinger horses were developed for work and transportation in the foothills of the Alps. They adapted to military work, and today, are back to their original uses. Although some are still used for light draft work, leisure riding and driving pursuits are more common. They excel in endurance, trail riding, combined driving, jumping, vaulting, and many other disciplines.
The largest Haflinger populations are in Austria and Italy, with smaller numbers throughout the world. Breeders recognize two types. Stocky Haflingers are generally used for light draft work. The second is taller, more athletic Haflingers used for riding and driving. The Haflinger horse's endearing personality remains constant and wins the hearts of equestrians.
Sources: American Haflinger Registry, American Haflinger Alliance, FEI.org, Horse Talk New Zealand, and Nova Scotia Haflinger Club.