An incredible number of horse breeds originated in Germany, and the Holsteiner horse is one of them. Although it's not a large breed in terms of population size, it is one of the oldest German breeds. There are also some fantastic athletes that have helped the breed become well-known in the Olympic equestrian disciplines.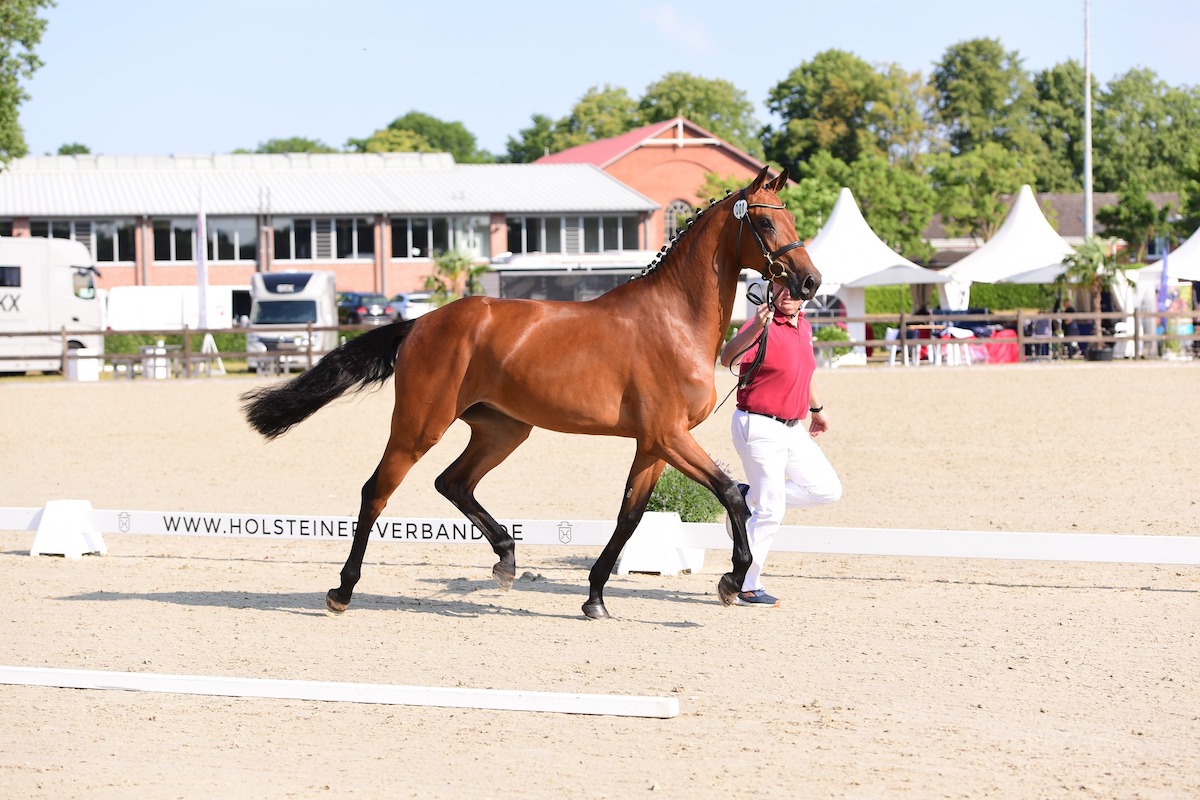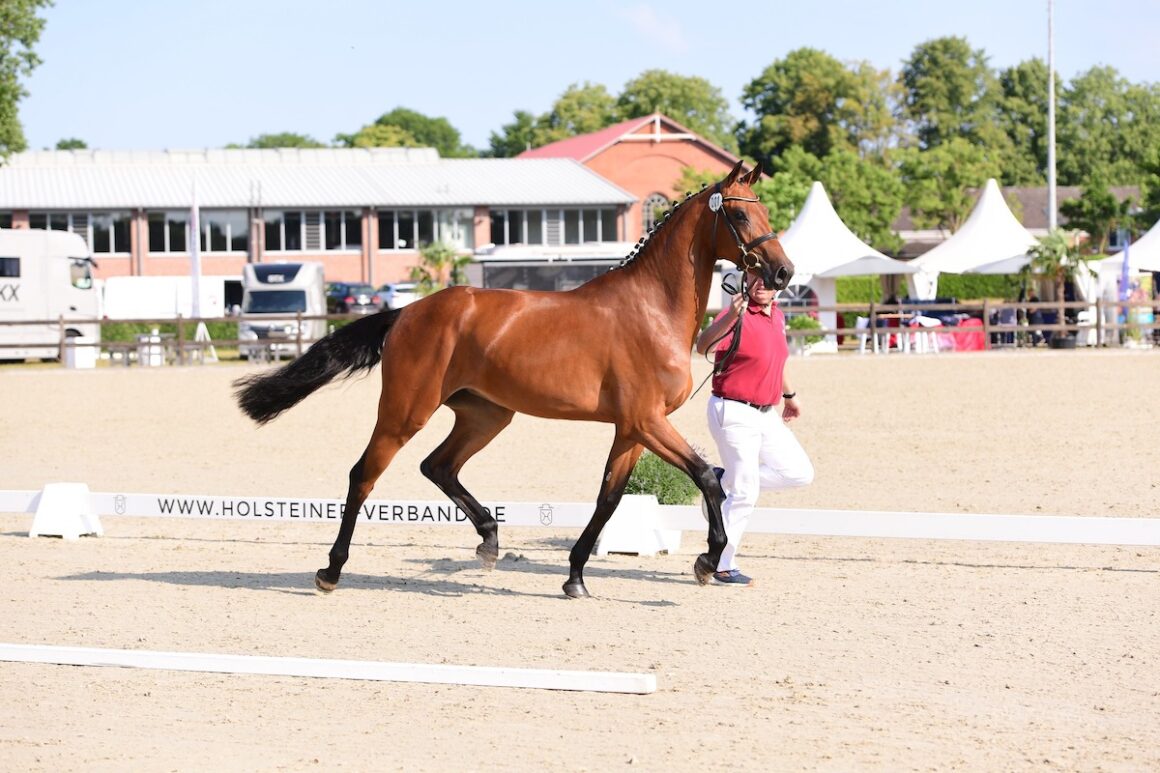 Every four years, non-equestrians are reminded about the thrills of equine sports at the Olympic Games. Dressage, eventing, and show jumping are the only three disciplines included, and the Holsteiner horses have had some notable representation over the years. Germany is considered by some as the epicenter of sport horse breeding, and this German breed is known for its athleticism, willingness, and kind temperaments.
History of Holsteiner Horse
European monks were stewards of many horse breeds, and they kept exceptional records. Some of these were destroyed over the years, but others still exist. Holsteiner horse records date to the 1200s. They originated in the Schleswig-Holstein province, which is in northern Germany, and quite a few other breeds also developed here. Neapolitan, Oriental, and Spanish horses were crossed with local mares to start developing the breed for agricultural and military use. Thoroughbreds and other stallions were later brought in to refine the breed.
The Holsteiner horse is popular throughout Europe, and that's been the case throughout history. King Phillip IV ruled Spain from 1621 to 1665, and although his diligence as a monarch can be questioned (Portugal and the Netherlands secured their independence during his reign) he did have good taste in horses. It's said that Phillip would only have Holsteiner horses at his Cordoba Stables.
King Louis XIV of France was another monarch that preferred Holsteiners. He and many other wealthy breed enthusiasts helped secure their future. Many of these breeders used Holsteiners as driving horses, as that was still their primary means of transportation, but eventually, the breed transitioned to greater use in riding.
Holsteiner breed standards were introduced in 1686, and the first stallion inspection was in 1719. Inspections prior to registration started in 1885. However, the mare line is of great importance to the Holsteiner breed, and today, the mares have their own evaluation and inspection.
Georg Ahsbahs was one of these early breed stewards and the breed owes much to him. Ahsbahs created the Holsteiner Stud Book and the Elmshorn Riding and Driving School. The school started in 1894 and everyone who's ever taken riding lessons at a formal lesson program can thank Ahsbahs as his was the first in the world.
Breed Characteristics
Warmbloods are tall, athletic, and handsome horses and the Holsteiner horse fits this description. The breed has strict height requirements. Most average between 16 and 17 hands, but a Holsteiner stallion must be 16 hands and a mare 15.2 hands to be registered. They are deep-bodied and muscular, with straight legs and rounded gaits with impulsion. This makes them elegant carriage horses and a joy to ride. The head and neck are beautiful, the neck arches into a defined wither and sloping shoulder.
Horses have large, kind eyes and this matches their temperament. They are relaxed, intelligent, and kind horses. Many are known as forgiving of their rider's mistakes and eager to please. Bay was the most popular color, and breeders were selected for it over the years. Black and dark brown are the other two most popular colors, although horses are also chestnut and gray.
World-Class Competitors
Holsteiners excel in eventing, show jumping, and dressage. They've made a name for themselves at the highest level of the sport in these disciplines and are frequent competitors at the Olympic games and other world-class events. A few Holsteiners still compete in combined driving events on the international level too, paying homage to one of their original uses.
Meteor is one of those world-class competitors. He competed in show jumping at three different Olympic Games with Fritz Thiedemann, his rider. They competed in 1952, 1956, and 1960, earning a bronze and two golds. It's an incredible feat that he competed and medaled in three different Olympics. But that's just the beginning because you don't just wake up one day and decide to compete in the Olympics. Fritz competed Meteor in over 150 different competitions, and the Holsteiner gelding received the same level of fandom as the Beatles.
Holsteiner Horse Today
There were two breed organizations, and they merged in 1935 to create Holstein Verband, the existing registry. Today, the Holsteiner breed population is not as robust as some other breeds, but it's mighty.
The largest Holsteiner horse population is still in Germany, and this is where much of the breeding takes place. Holsteiner stallions are also regularly used for other breeds, whether to improve quality or because of their known strengths as an athlete. All horse breeds have experienced some ups and downs over the years, but the Holsteiner horse continues dancing and jumping its way into the hearts of its owners, riders, and adoring fans.
Sources: Holsteiner Verband, Holsteiner Verband North America, International Museum of the Horse, Holsteiner Horse, and The Horse Magazine.