The Standardbred is the fastest trotting horse breed in the world. They are an American breed that's known worldwide because of their harness racing prowess. But life after racing, and for those horses that don't race at all, is just as fulfilling as Standardbreds find their way into new roles, both riding and driving.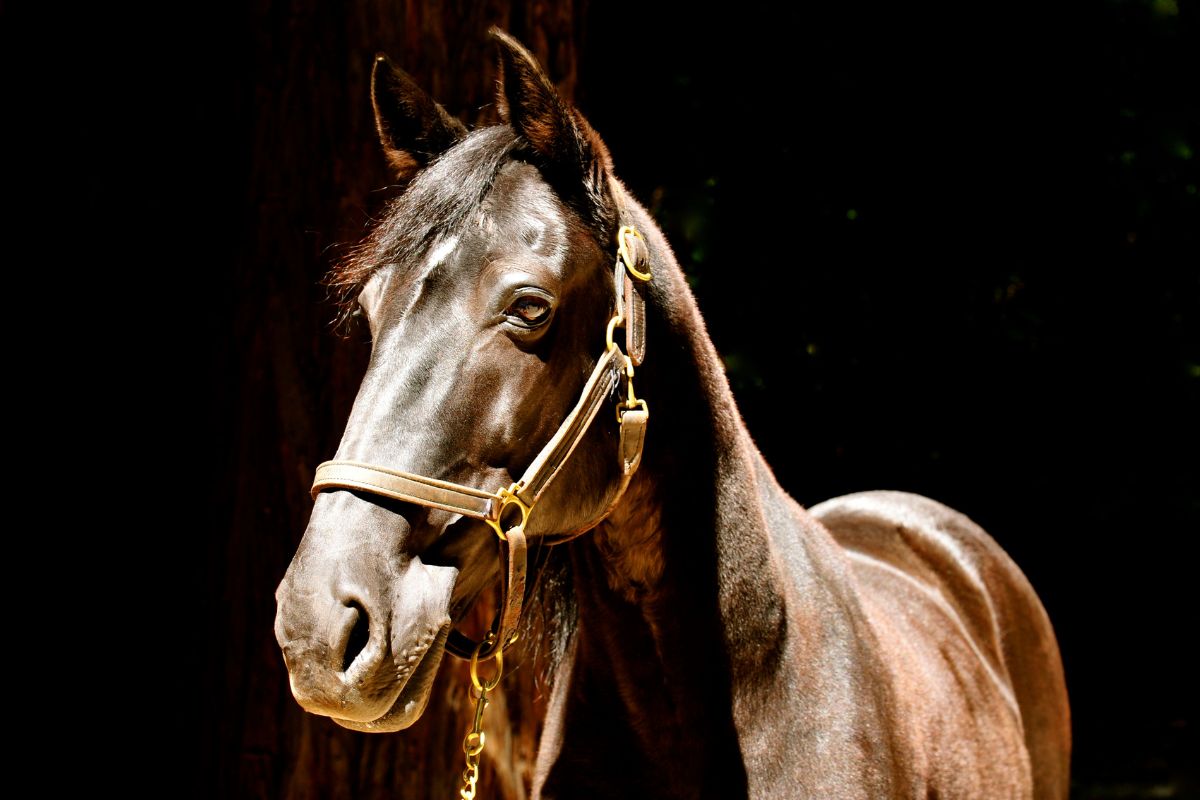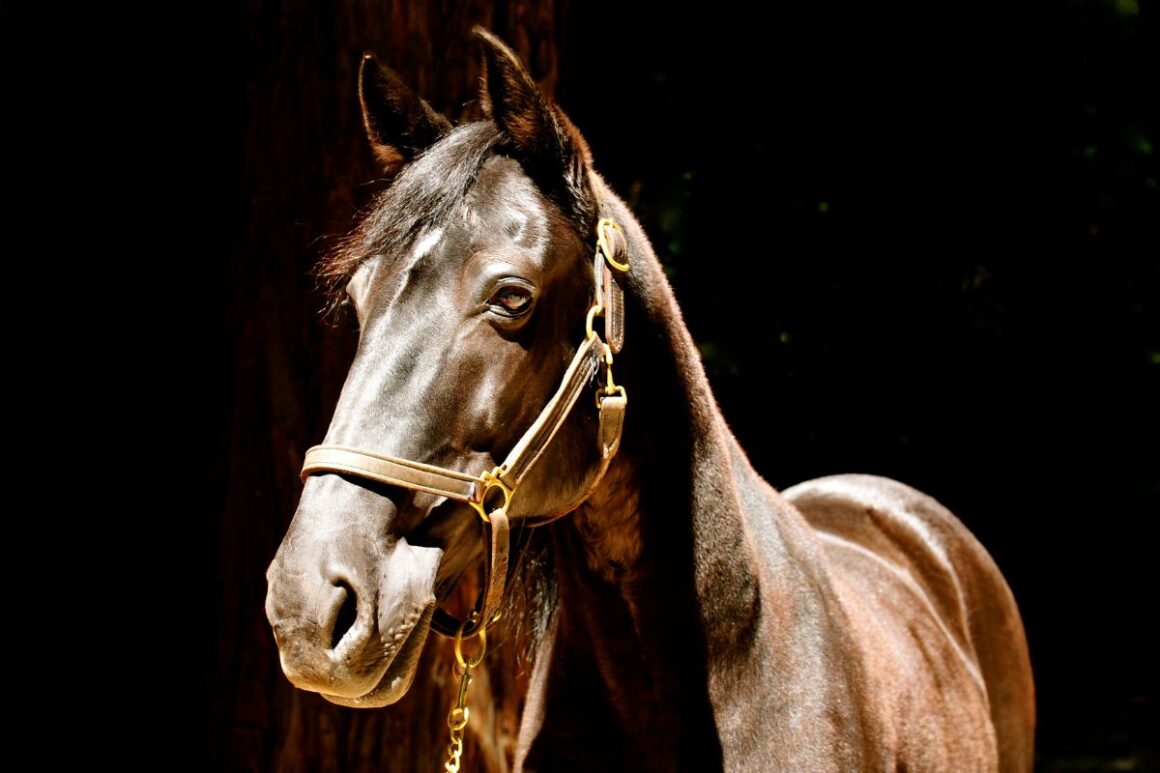 The term road trot takes on new meaning when you see a Standardbred horse moving down a track. Standardbreds look like they're flying. The breed developed in the late 1700s and into the 1800s through careful breeding and selection. Horses progressively got stronger and faster. They were originally bred to road trot – taking a family down the road as a source of transportation. But harness racing was also a fun source of diversion and horses were bred just for the races held.
There are two types of Standardbred harness racehorses, trotters and pacers. The trotters compete at the two-beat, diagonal trot. Pacers have a two-beat, lateral gait. Although the lineage of the Standardbred traces to the Thoroughbred, they are a bulkier and calmer horse. Their second careers include driving horses and transportation for the Amish, and pleasure riding and show horses. Disciplines include jumping, dressage, ranch work, trail riding, and endurance.
History of the Standardbred
To understand the history of Standardbreds, we need to go back to the colonial era. Informal trotting races first started in the 1600s, it might be on a road or in a field. Races were often under saddle. Then, as the pastime became more serious in the 1750s, they developed courses and races were usually in harness.
Messenger was a grey Thoroughbred stallion born in 1780 and imported to the United States. Hambletonian, his great-grandson, became the foundation sire of the Standardbred horse breed. He sired 1,331 foals total, and they were fast. Forty of Hambletonian's offspring raced a mile in less than two minutes and 30 seconds. This became the standard that a horse had to meet to be accepted into the breed registry, which formed in 1879. The name Standardbred was derived from that original 2:30 standard set by Hambletonian's get. In addition to Thoroughbreds, Narragansett Pacer, Hackney, Canadian Pacer, Norfolk Trotter, and Morgan bloodlines also helped establish the breed.
Breed Characteristics
One of the first things you notice about the Standardbred horse is that most of them are bay, brown or black. Indeed, these are the most popular colors, although you'll find the occasional chestnut, grey, or roan too. They can have white markings, but again, these are minimal.
Standardbreds are usually 15 to 16 hands, although they can be as short as 14 hands or as tall as 17 hands. They have long and deep, well-muscled bodies, weighing between 800 and 1,000 pounds. They have the refined head of the Thoroughbred, an arched neck, and prominent withers. Legs are long and muscular, and their hooves are incredibly tough.
Most Standardbreds have a great temperament, they are relaxed, low-key horses. Harness races involve strategy, and their low-key personality is an asset in these situations, as they are increasing and decreasing pace, and working to ultimately win. They are people-oriented horses that enjoy their work and have a reputation for being easy to train.  
Trotters versus Pacers
Pacers are just a little bit faster than a trotter, and some can pace a mile in one minute and 50 seconds. A pacer becomes defined by the gait that they race at, although they can still trot as well. Both trotters and pacers can also canter, this gait is just penalized during a race.
Breeding practices have evolved in such a way that trotters are generally bred to trotters, and the same is true for pacers. It is possible for a trotter to produce a pacer and vice versa, but the habit of breeding like to like has developed two distinct sub-groups within the breed.
They can also be taught the ambling gait and become gaited horses, which increases their popularity as saddle horses. Population numbers for gaited Standardbreds are increasing.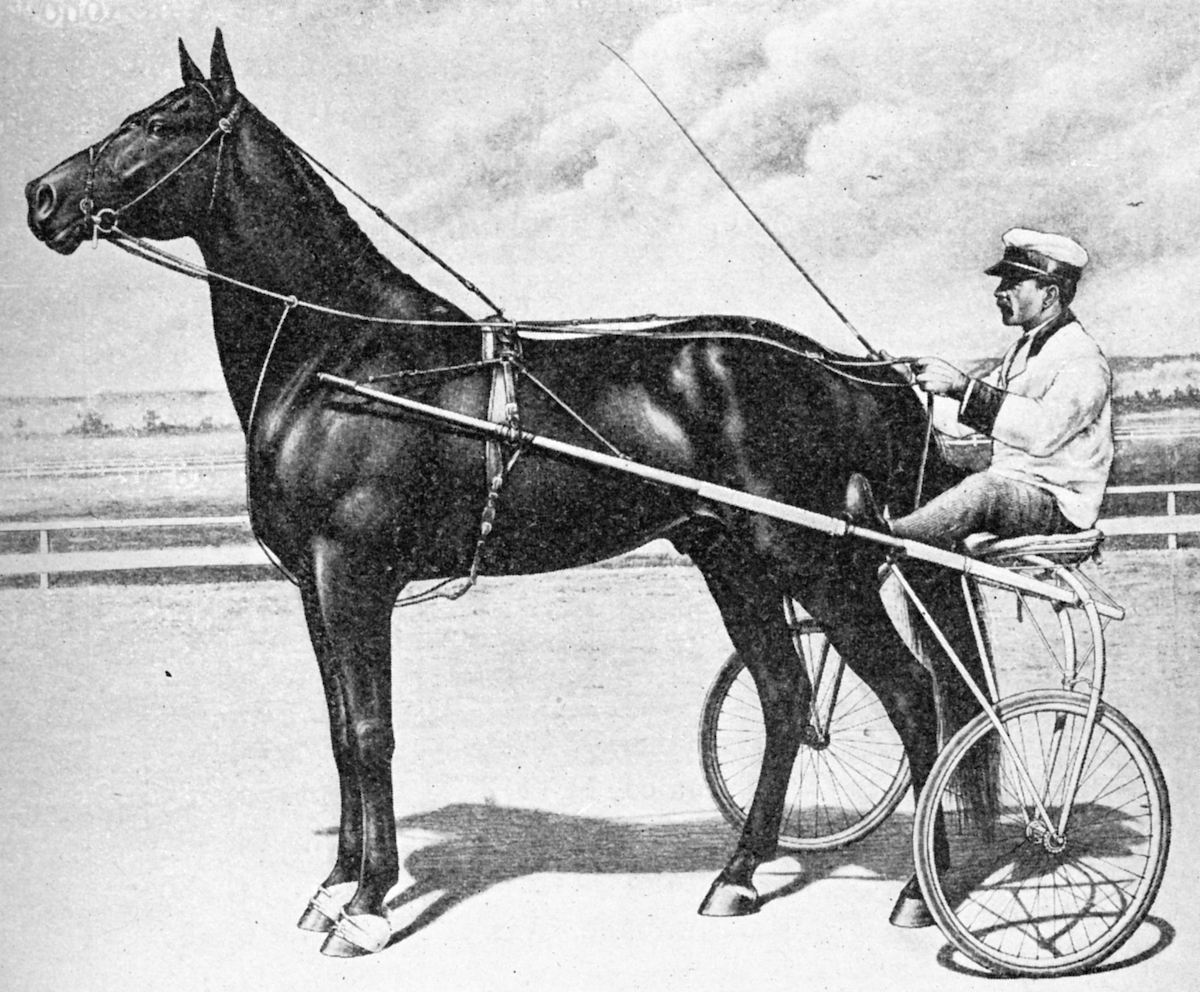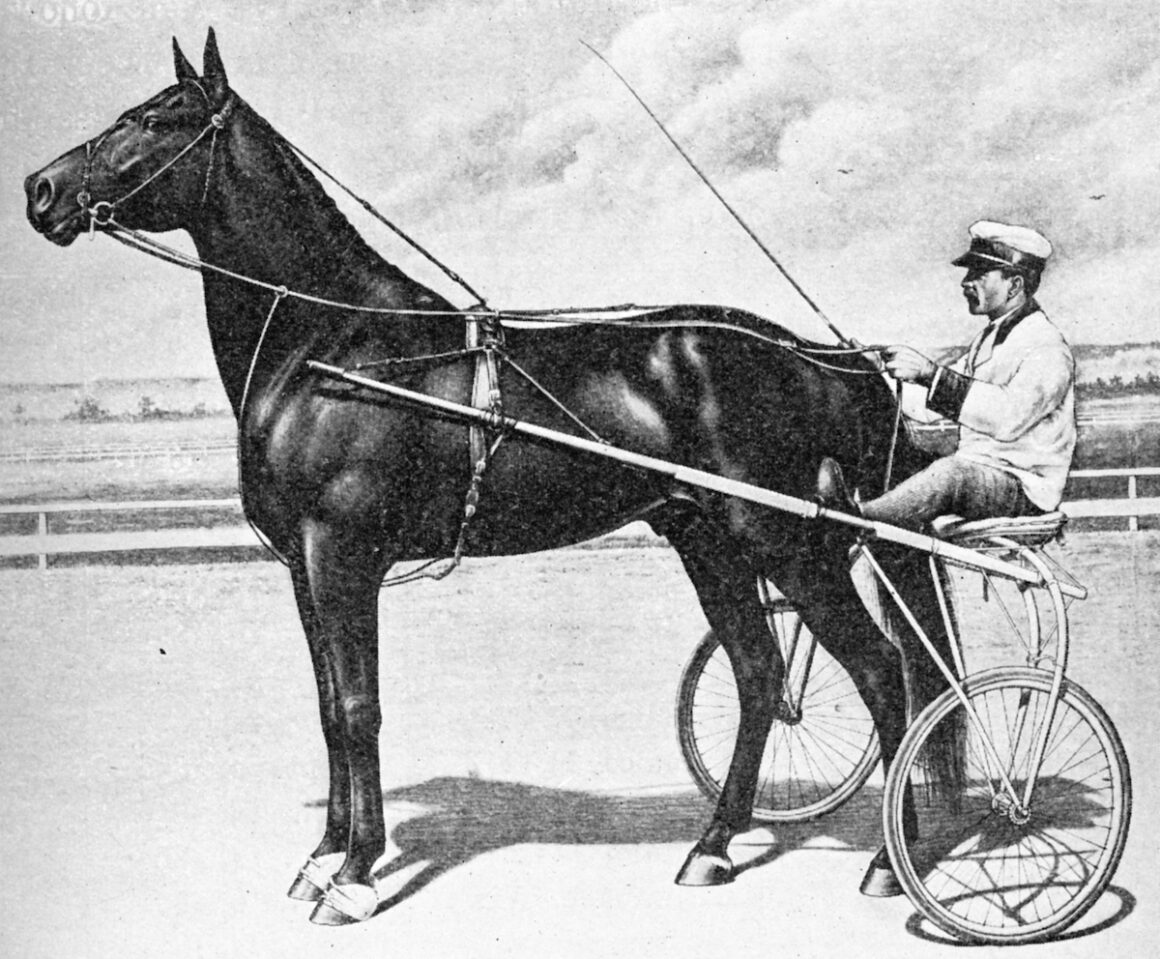 Famous Horses and Races
Hambletonian is of course a famous horse in the breed, as the founding sire, but others also left an indelible mark on the breed. Each year, the Hambletonian race is held for three-year-olds and is sometimes referred to as harness racing's Kentucky Derby. Along with the Yonkers Trot and Kentucky Futurity, it's the Trotting Triple Crown.
Dan Patch was a pacer that lived from 1896 to 1916. This was the height of harness racing's popularity and Dan Patch was a horse that dominated the sport. He was undefeated in his career. The horse was a celebrity, people bought memorabilia, he had product endorsements, and they came to see him arrive at a location. He dominated on the track to such an extent that other people stopped entering their horses against him.
Little Brown Jug Race is for three-year-old pacers and is held in Ohio, a central location for the harness racing industry, every September. This and the Hambletonian mean the most to owners, breeders, and drivers. The Pacing Triple Crown includes the Little Brown Jug, Messenger Stakes and Cane Stakes.
Standardbred Horses Today
Harness racing may not be as popular as it was in Dan Patch's time, but the industry is still thriving. The breed is most popular in the central, eastern, and southern parts of the United States. But, they are found throughout the world with thriving populations and racing communities in New Zealand, the United Kingdom, Australia, and Canada.
Much effort has focused on finding Standardbreds a second career after their racing retirement. Their size and personality make them ideal riding horses, and people are doing everything from endurance rides to jumping a course of fences with their Standardbred horses. The organization, Life After Racing, helps facilitate some of these career shifts. The Amish community still relies on Standardbreds to pull their buggies, and it's the predominant breed you find in areas with Amish populations.
The Standardbred horse continues delighting equestrians because of its speed, power, good looks, and easygoing temperaments. These horses are the fastest trotters in the world, and they will trot their way right into your heart and life. Trot on!
Sources: United States Trotting Association, Life After Racing, Oklahoma State University, and Standardbred Pleasure Horse Organization.