Over 300 years of breeding make Hanoverian horses one of the Olympic disciplines' most beloved, athletic choices. The breed originates in northern Germany. Although originally bred as cavalry horses, they were later refined and transformed into popular riding horses. Today, Hanoverians are one of the most popular breeds and found on all five continents.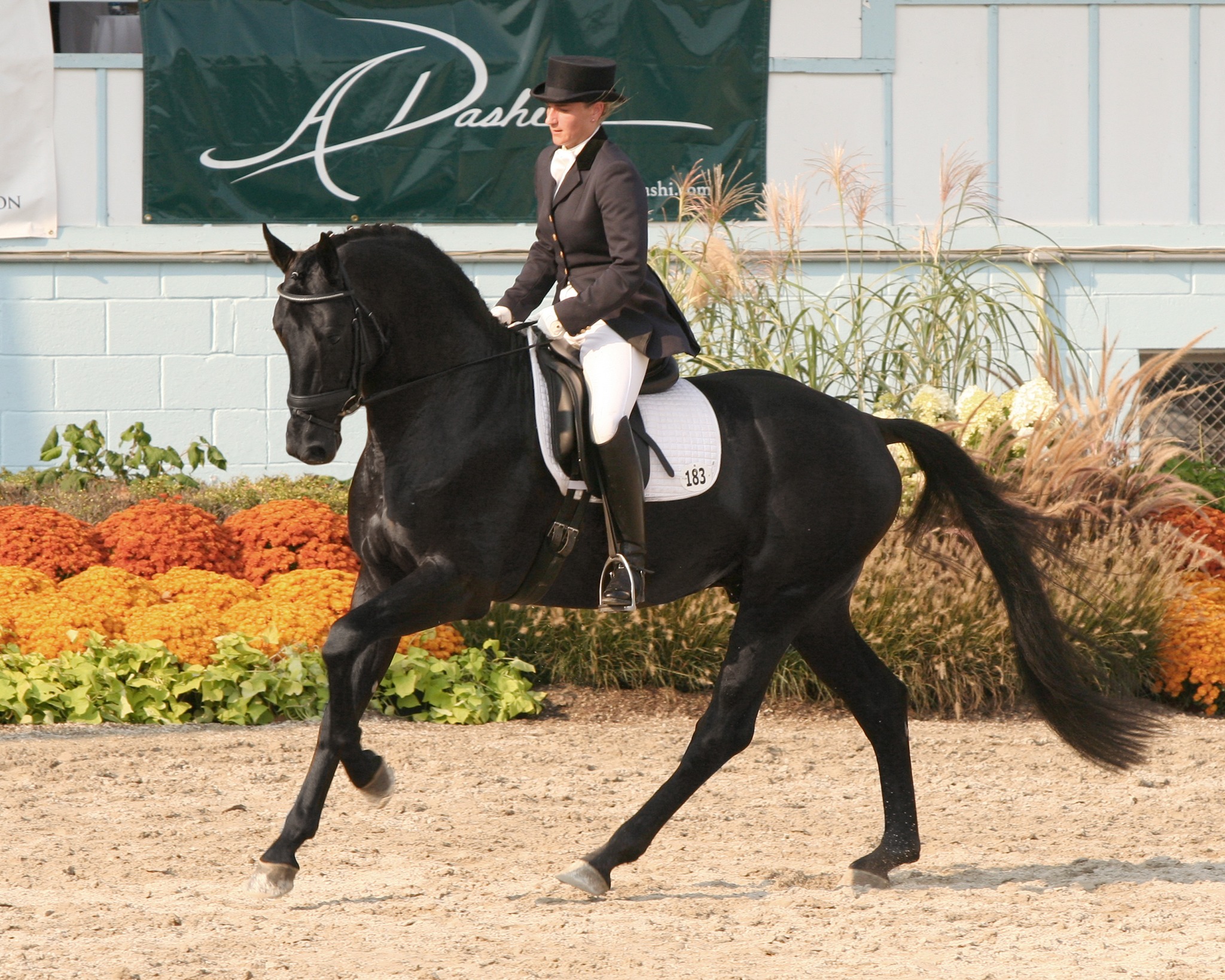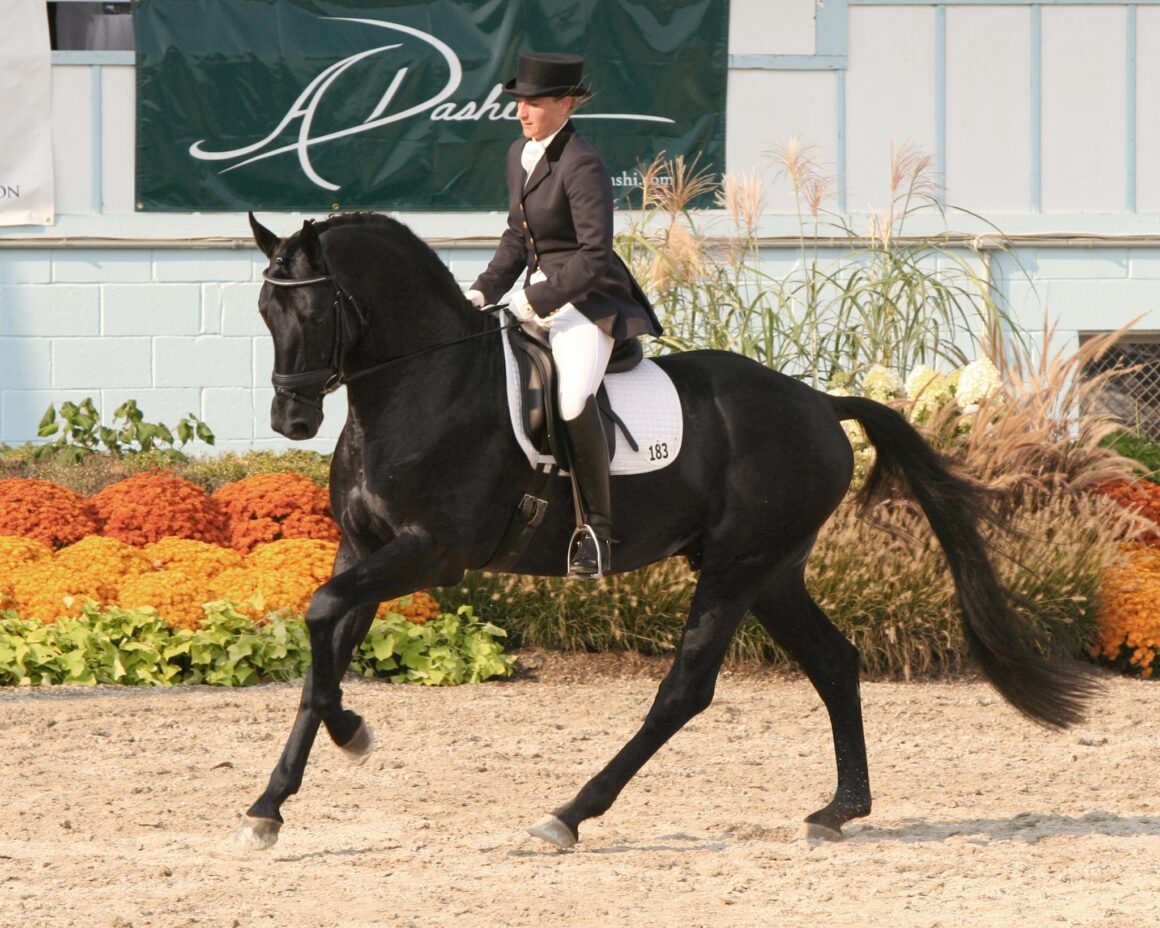 Many breeds were originally bred for cavalry or other work purposes. Few have transitioned into recreational riding pursuits as seamlessly as Hanoverian horses. The breed is from the Lower Saxony region in northern Germany. They are known for their substantial bone, easygoing temperament, beauty, and unparalleled athleticism. They are popular with equestrians at the highest level of sport throughout the world and regularly dominate dressage, show jumping, eventing, and driving competitions.
History of Hanoverian Horses
German horse breeding is long recognized as some of the best in the world. Lower Saxony, the region in northern Germany where Hanoverian horses originate, was once known as the kingdom of Hanover. Horse breeding records here date back 400 years, and Hanoverian breeding started 300 years ago.
In 1735, a state stud for Hanoverians was established at Celle. Then, in 1888 the official studbook records were started. Originally, they used the Hanoverians for cavalry horses, however, mechanization ended this. Hanoverians were popular mounts though, so the breed organization transitioned to recreational mounts after World War II. Thoroughbred stallions helped refine the breed. Then, the studbook was closed again.
Hanoverians are one of the many European Warmblood breeds that are popular with equestrians, but their long history and proliferation make them one of the best-known breeds. The American Hanoverian Society was formed in 1978 and stewards the breed in the United States.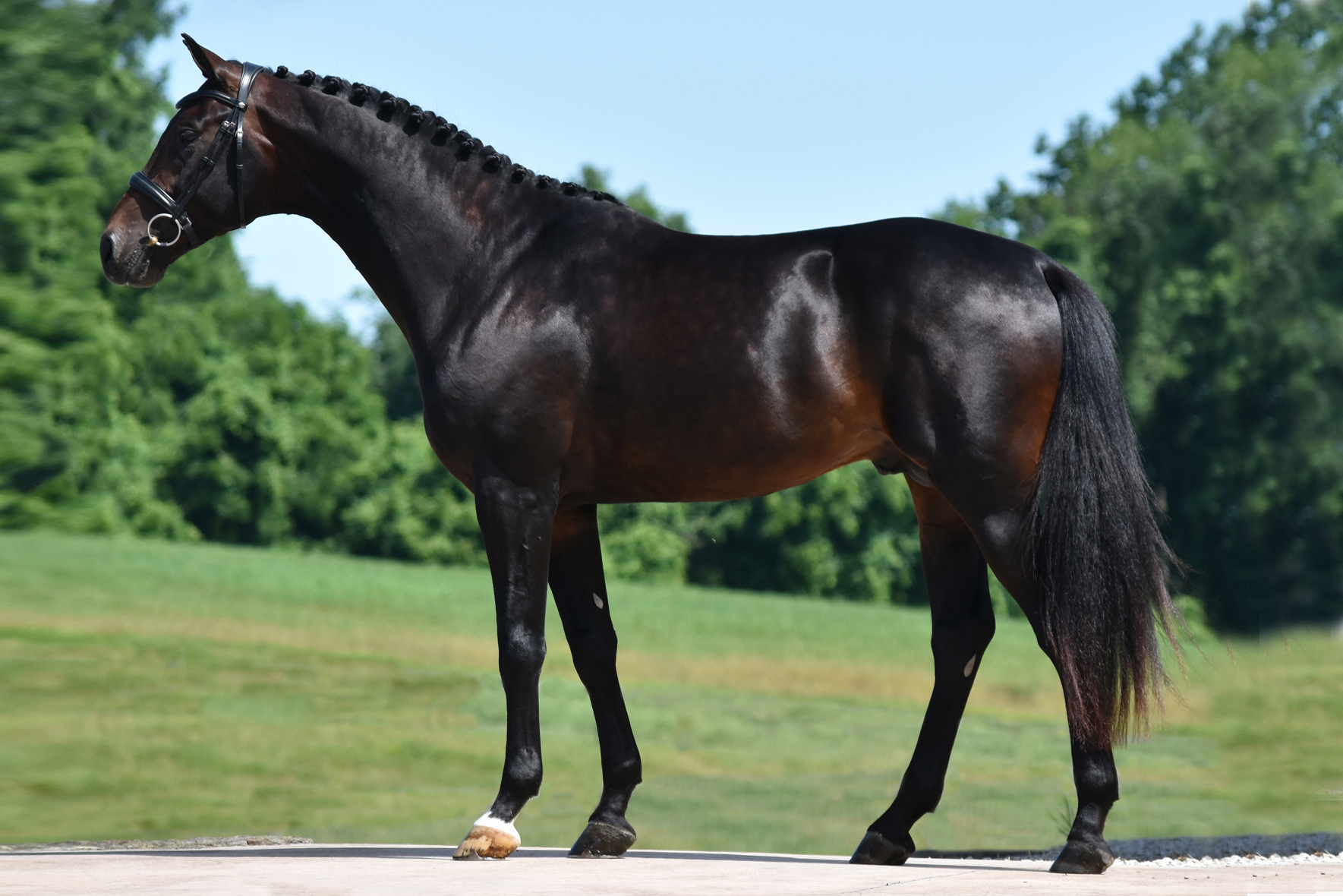 Breed Characteristics
The breed associations in the United States and Germany seek athletic performance horses with substantial bone. Strict breed characteristics and inspections ensure Hanoverian horse quality. Horses have a rectangular frame that is harmonious with all parts of their body. They appear pleasing to look at and beautiful.
Hanoverian horses have noble heads with large, expressive eyes. Pronounced withers connect to a sloping shoulder and hip. The forearm is long while the cannon is short, and their legs are straight and clean. The back is strong, and the ribs are well sprung, especially near the hindquarters, which are scrutinized for their angles, formation, and strength. Strong, broad hocks support the horses.
The overall conformation leads to a horse with a floating trot and impulsion at the trot and canter. Elastic gaits and a ground-covering walk are signatures of the breed. Personality is also important in the Hanoverians. They are known as kind, easy to ride and train, and eager to please. Horses are unflappable in stressful situations, which is another crucial attribute when competing at the highest levels.
Horses with too much white cannot be registered. The breed is selective about colors. Bay, chestnut, black, and grey are most common. Height and weight are average among Warmbloods, with most Hanoverians between 15.3 and 17 hands tall.
Olympic Dominance
The 1992 Barcelona Olympics were a triumph for Hanoverian Horses. The breed collected 13 medals during these games in the three equestrian disciplines. They again featured prominently in the 1996 Atlanta Olympics, where horses and their riders were successful in dressage and show jumping. Here, they collected five golds, a silver, and two bronze medals. Furthermore, the breed remains actively represented flipping through the results of more recent Olympic Games too.
Brentina, a chestnut Hanoverian mare ridden by Debbie McDonald of the United States is a classic example of the breed's success story. Her sire, Brentano II is a leading Hanoverian stallion. Brentina, affectionately known as "Mama" because of her size and personality, became famous for her freestyle in 1995 at the Las Vegas World Cup Final. She won team and individual gold in the 1999 Pan American Games, team bronze in the 2004 Athens Olympics, and also had a team silver and bronze at the World Championships.
She is just one of many horses that serve as a breed ambassadors and excel in the various Olympic disciplines. Numerous other horses are just as well known in eventing, hunters, and the show jumping discipline. Hanoverian horses are also suitable mounts for junior exhibitors and amateurs.
Hanoverian Horses Today
Today, Hanoverian horses are found on all five continents. In fact, they are one of the most popular sport horse breeds. Their endearing personalities, along with their exceptional athleticism ensure their continued prominence in equestrian sports. Breed enthusiasts help ensure the quality and viability of the horses. Hanoverians will continue dancing through their dressage tests and jumping into the hearts of their people.
Sources: The American Hanoverian Society, Hannoveraner Verband, International Museum of the Horse, 1992 Barcelona Olympics, Chronicle of the Horse, and Oklahoma State University.