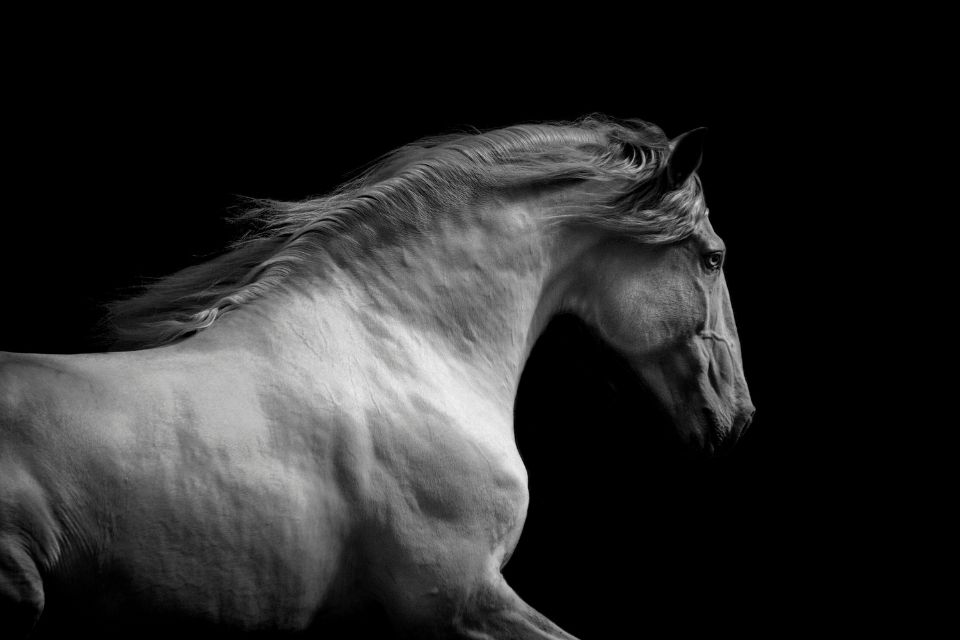 Elegance, power, history, and the look of nobility are all wrapped up together in the Lusitano Horse. The breed originated in the Lusitanian region of the Iberian Peninsula in Portugal. Other names are the Pure Blood Lusitano or PSL, an Iberian Horse, and the Portuguese horse. Lusitano horses are similar to Andalusians, another Iberian breed and neighbor from Spain because they were once part of the same registry. But the Lusitanos are a separate breed and also have unique characteristics.
The geographic location on the Iberian peninsula closely tied the two breeds, Lusitanos, and Andalusians together for years. Lusitanos aren't as well known as Andalusians because the name is newer. Some places still recognize them as one breed. However, the breed registry separated in the 1960s. The Lusitano horse name came to be, instead of calling them Iberian horses. Spain, Portugal, and other countries now recognize the Lusitano and Andalusian as two separate breeds.
Lusitano horses are intelligent, brave, pretty unflappable, and have these wonderful, and endearing temperaments that draw you in. Riding, owning, or visiting a Lusitano horse is like spending time with someone that knows you really well. Riders can truly bond with a Lusitano horse and form a strong and formidable partnership. For this reason, Lusitano horses are also ideal partners for para riders, as shown in the video above about Paradressage champion Bettina Eistel and her Lusitano horse, Homero.
History of the Lusitano Horse
Here's the thing, the Lusitano breed is one of the oldest horse breeds there is. Furthermore, it influenced many of the breeds we know and love today. These include the Rocky Mountain Horse, Mustangs of the American West, and many others. Iberian blood improved almost 80% of today's horse breeds.
Lusitanos trace their origin back to Spain and Portugal in 1700 BC – that's almost 4,000 years ago. Horses have been on the Iberian Peninsula for around 25,000 years. They appear in drawings on the Escoural Caves of Alentejo in Portugal. Scientists have studied the DNA of Lusitanos and that of the early Iberian horses and found that the Lusitano was among those originally domesticated for human use.
Breeding continued through the centuries as horses had many uses. Moving horses became easier during the 1500s and 1600s; Andalusians were taken to Portugal to improve the Lusitano. This is one of many factors that link the two breeds together so closely.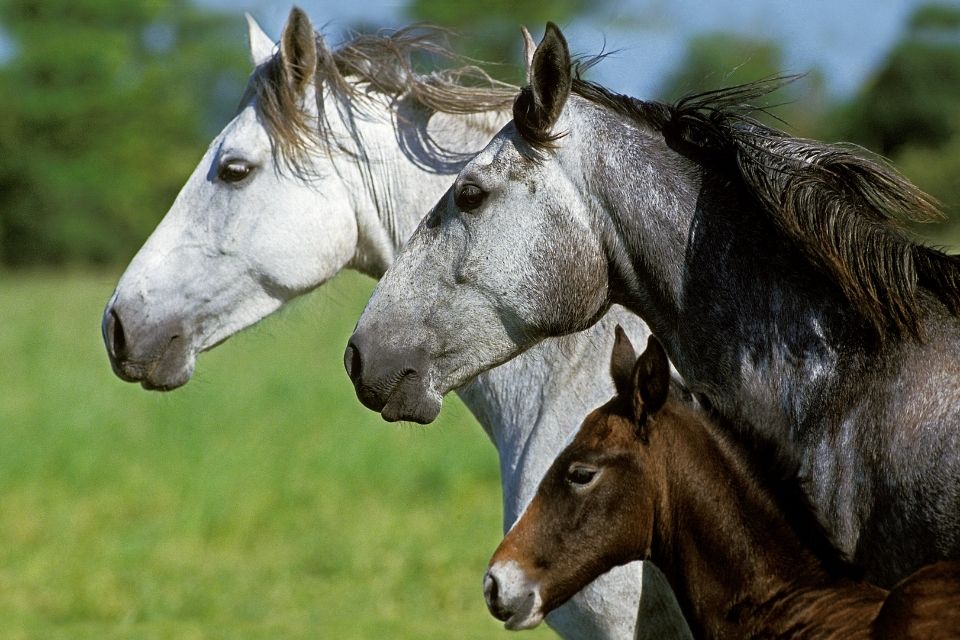 Breed Characteristics
The classic Roman nose, arched neck, and round body type distinguish Lusitanos from other breeds. Rounded hindquarters and a low set tail further enhance the classical appearance. The average height of Lusitano horses is around 15 to 16 hands high – a bit taller than their Andalusian neighbors.
Grey is the most popular Lusitano color, and many are grey, however, they can be any solid color. Few breed members have white markings on their faces or legs. Their temperament is calm and gentle, making them an ideal horse for amateurs, junior riders, and anyone in between. But they can also perform at the highest levels of many disciplines.
People often think of dressage when they think of Iberian horses – and that is correct for Andalusians. However, the Lusitano has distinct characteristics that separate it from the Andalusian. Lusitano horses are well suited for the bullring and driving too.
Lusitano horses are very fast, have that rounder body and head, and are very athletic. Their speed, stature, and athletic ability have made them the primary choice of bullfighters and of those working cattle for generations. Injuries to horses and bulls aren't as prevalent in modern bullfighting. Its decreased popularity also requires fewer horses. Working cattle is a popular option for the Lusitanos talents instead.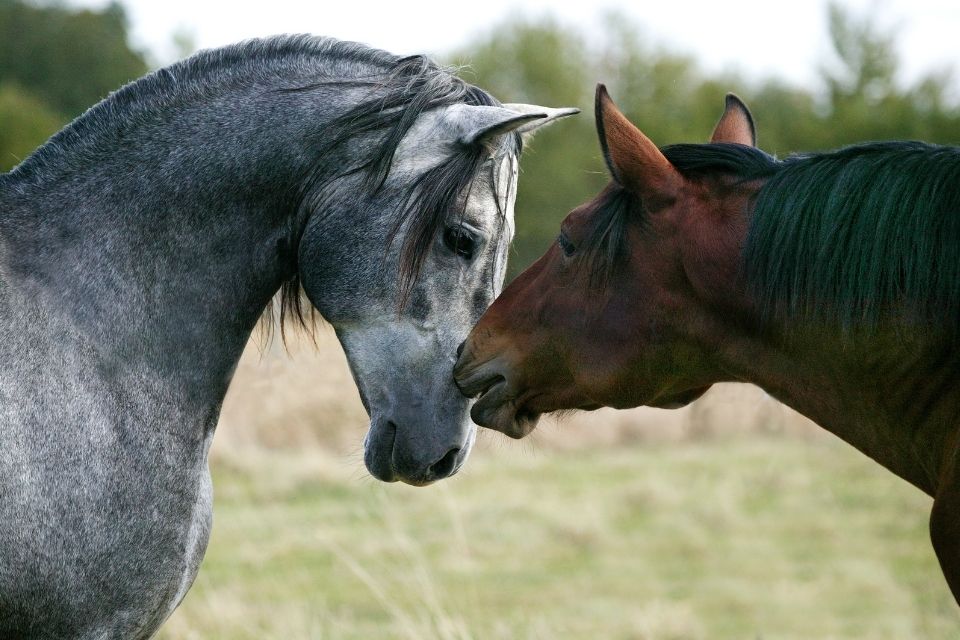 Lusitano Horses Today
Lusitanos are popular with people throughout the world, with the largest populations in Portugal and Brazil. They frequently appear in movies and on television because of their beauty and athletic abilities.
The Lusitano horse, similar to the Andalusian, is popular in dressage. They have a unique ability to perform at the upper levels, or high school dressage work after generations of breeding. Other disciplines use them too; driving is another discipline where they excel. Lusitanos have won Olympics medals in dressage – making a name for themselves in that world because of their agility and their personalities.
We all want a horse that helps us live our dream and can extend its elegance, beauty, and power to us. For many equestrians, the Lusitano is the horse that can do all those things. Lusitano horses portray an elegant picture for their rider while getting the job done.
Sources: Lusitano World, Horses and Foals, Lusitano Horse Finder