Want to learn more about Geralt of Rivia's horse? Learn all about the Witcher's loyal steed in books, the video game and the Netflix series.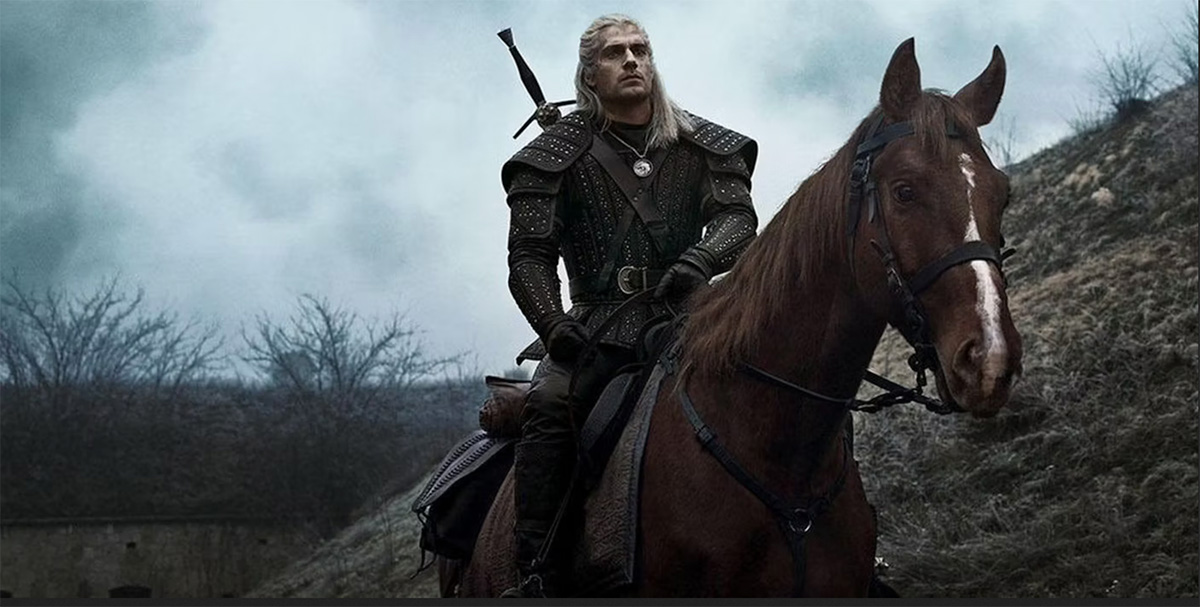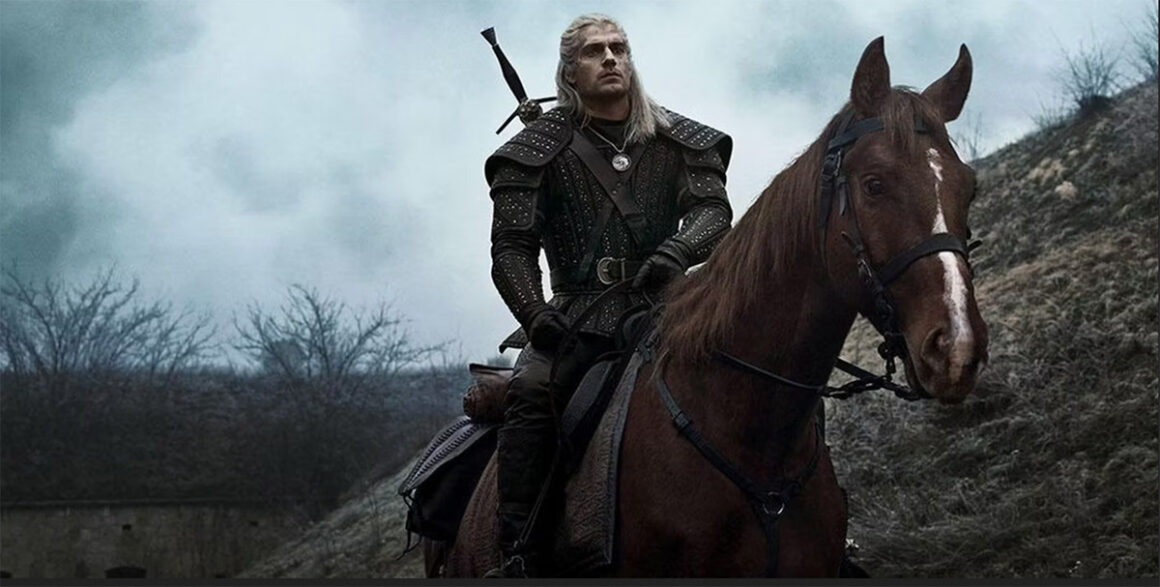 Are you a fan of The Witcher Netflix series with Henry Cavill? I love this show in general, but like many equestrians, I especially love the scenes where Geralt of Rivia appears with his horse, Roach. Since Cavill is a skilled rider in real life, watching his scenes with Roach are especially fun. It's a different experience than watching a show where the rider doesn't have his heels down or is too rough with the reins, or any of the other myriad things I can hyperfocus on when a horse comes on screen. With Cavill at the reins, I can sit back and enjoy a great equestrian scene.
With season 3 of the Witcher right around the corner (it premieres June 29, 2023) I wanted to learn more about Roach. Here's everything I learned about the fictional character and the horses who play her.
Roach in the Witcher Books
In the Witcher book series by Polish author Andrzej Sapkowski, Geralt of Rivia is a monster hunter known as a Witcher. He has a trusty equine companion named Roach. Roach (Płotka in Polish) is not the name of a specific horse, but rather is a nickname that Geralt gives to all of his horses. Geralt has a very long lifespan (he is about 150 years old at the end of season 1 of the Netflix series) and sadly, horses don't live quite that long. And then of course, there are the realities of Geralt's dangerous occupation as a monster hunter who rides his horse into battle.
In the books Geralt prefers mares and Roach serves as Geralt's loyal steed throughout his adventures. Each horse is known for its reliability, endurance, and resilience, which are essential qualities when traversing the often treacherous landscapes in the world of The Witcher.
Despite being an unspecified horse, Roach is a memorable character. Given the solitary nature of Geralt's profession, Roach serves as a constant companion. He often converses with his horse, sharing thoughts and feelings, creating a sense of friendship in an otherwise solitary life. These interactions provide glimpses of Geralt's humanity.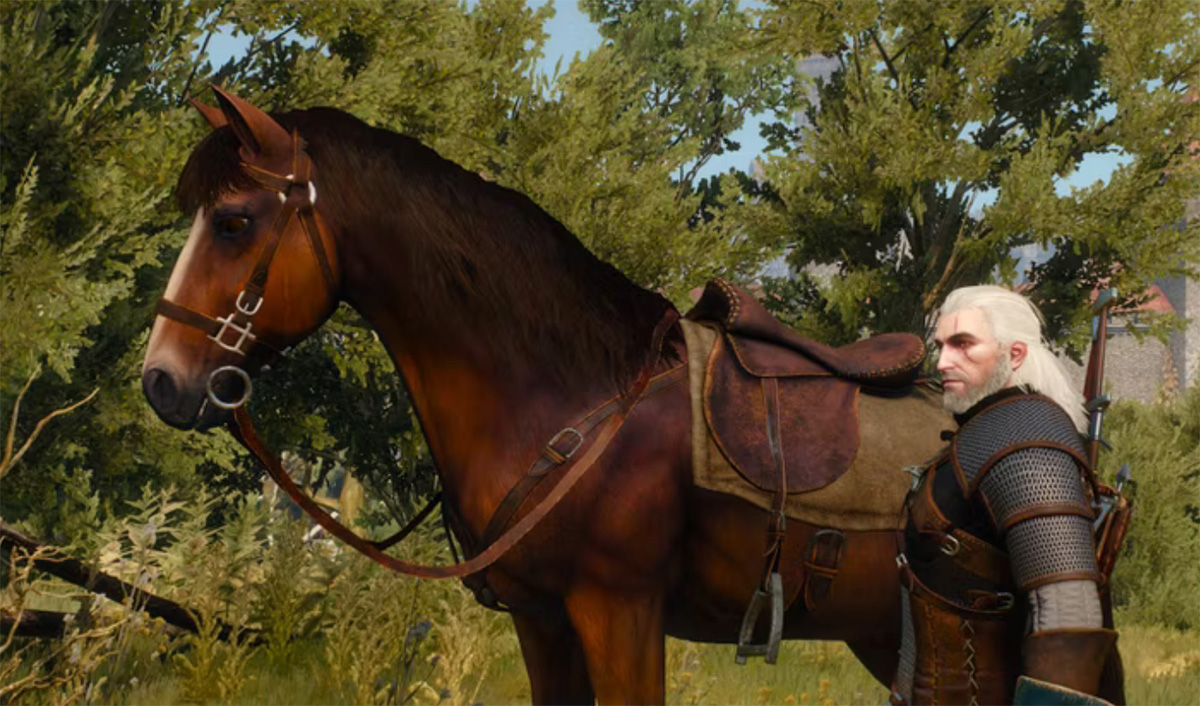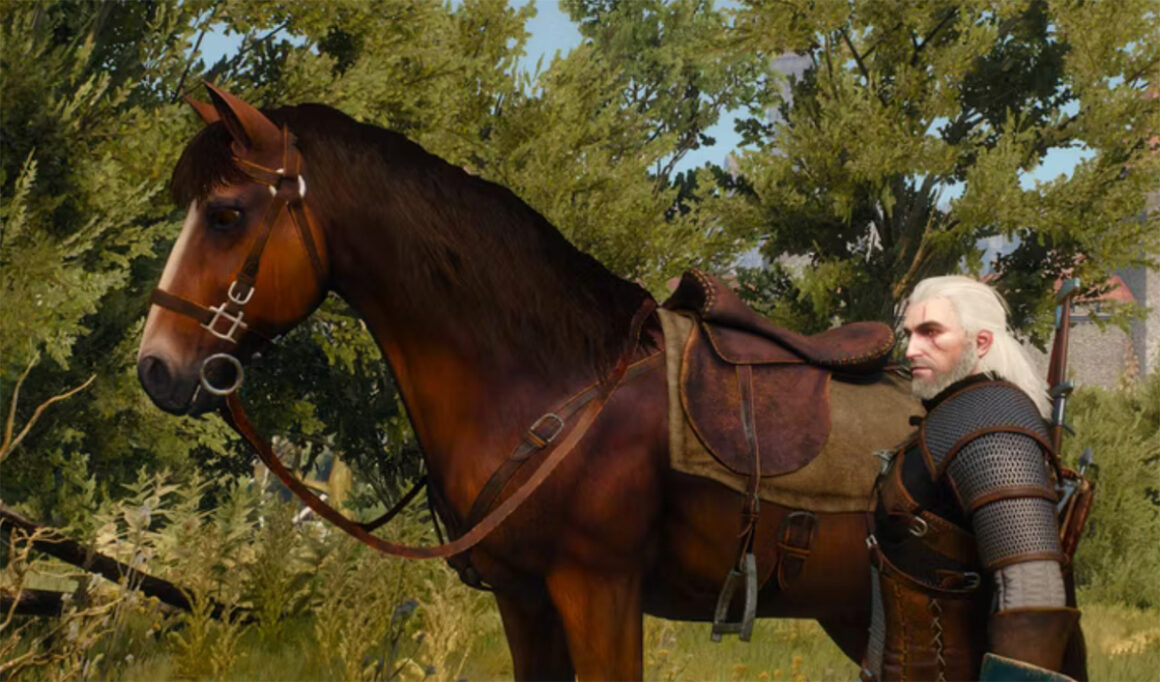 What Breed of Horse is Roach?
In the books, Roach is not described as a specific breed or type of horse. The focus is more on the relationship between Geralt and his horse rather than the specifics of the horse itself. As a result, Roach is often portrayed as a reliable and sturdy horse, capable of enduring long journeys and traversing various terrains but little is said about the way the horse looks. In this way the Witcher books allow readers to fill in the details of Roach's appearance based on their own imagination.
Roach in the Witcher Game
In the popular Witcher video game series, which is based on the books, Roach is depicted as a chesnut horse with a white blaze. (I have never played the game so that's all I have to say on the game front. My husband, alas, paid more attention to the gaming experience than Roach.)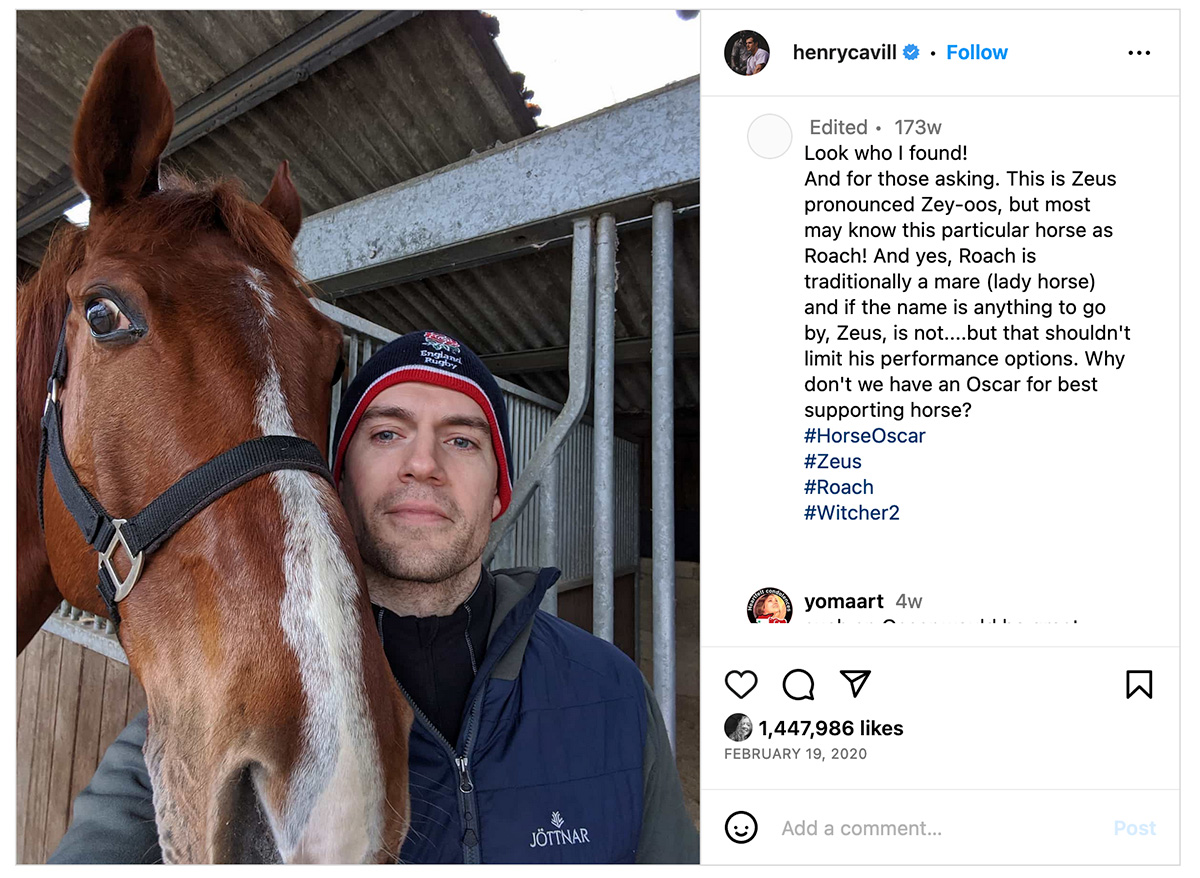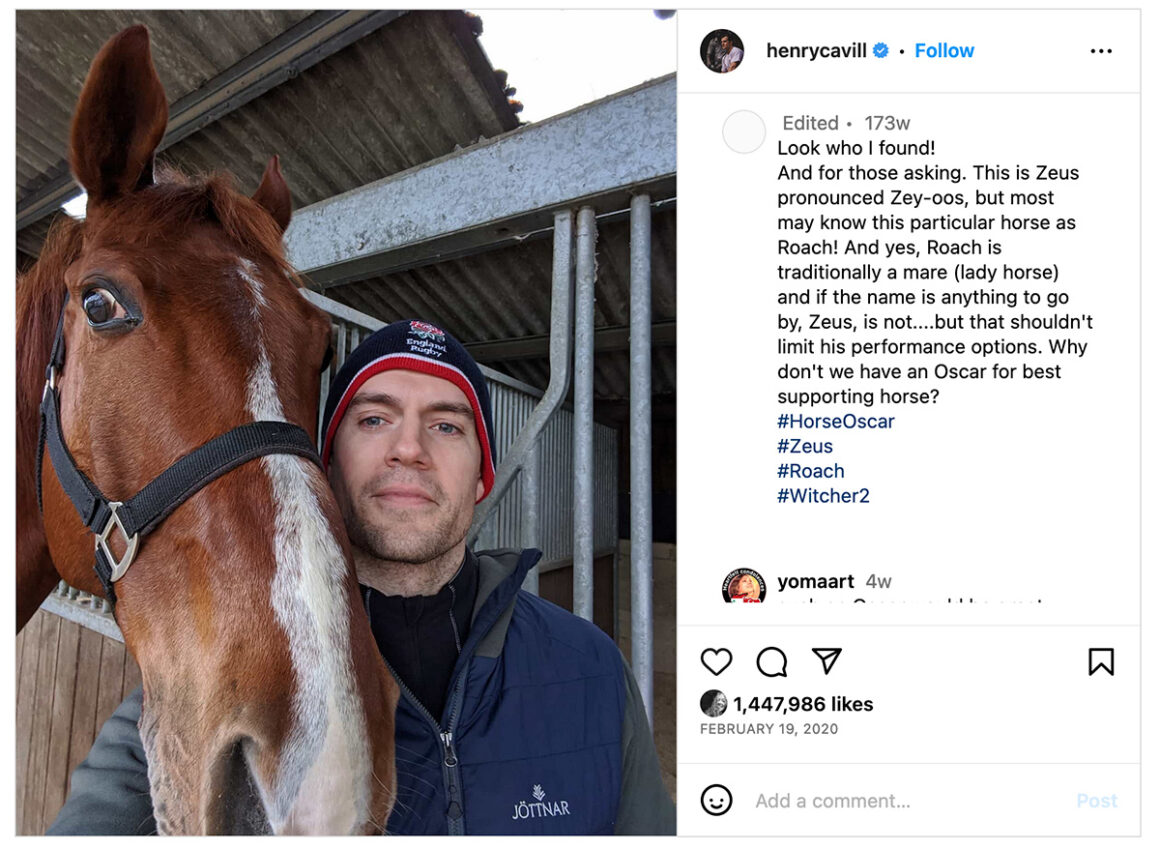 In the Netflix Series
In season one of the Netflix Witcher series Roach was played by a stallion named Zeus. I wasn't able to find a definitive answer as to what breed he is. The general consensus was some sort of Warmblood horse – possibly a Dutch Warmblood. Zeus was eventually replaced when his training team decided he (and they) needed a break following the intensity of filming the series. Even if this had not occurred though, Geralt still would have been riding a new horse. Season 1 of The Witcher begins in 1210 and ends in 1263, so Geralt will have gone through several horses during that time frame.
In Season 2 episode six, Geralt's horse is gravely wounded when a chernobog slashes her side. Unable to save her, Geralt says goodbye to his horse and puts her down as gently as possible. Interestingly, Henry Cavill himself apparently rewrote the original scene. The writers had treated Roach's death as an "inside joke" for fans of the Witcher books, who knew that Roach had to die eventually so that Geralt could get a new Roach. Cavill was so unhappy with the scene that they told him to see what he could come up with. He returned the next day with a beautiful speech that ends with "Enjoy your last walk across the meadow and through the mist. Be not afraid of her for she is your friend."
Later in season 2, Geralt receives a new horse when he rescues Jaskier from prison and borrows a horse from Yarpen Zigrin. Like his past horses, Geralt names this one Roach. In real life this horse is a Friesan named Hector: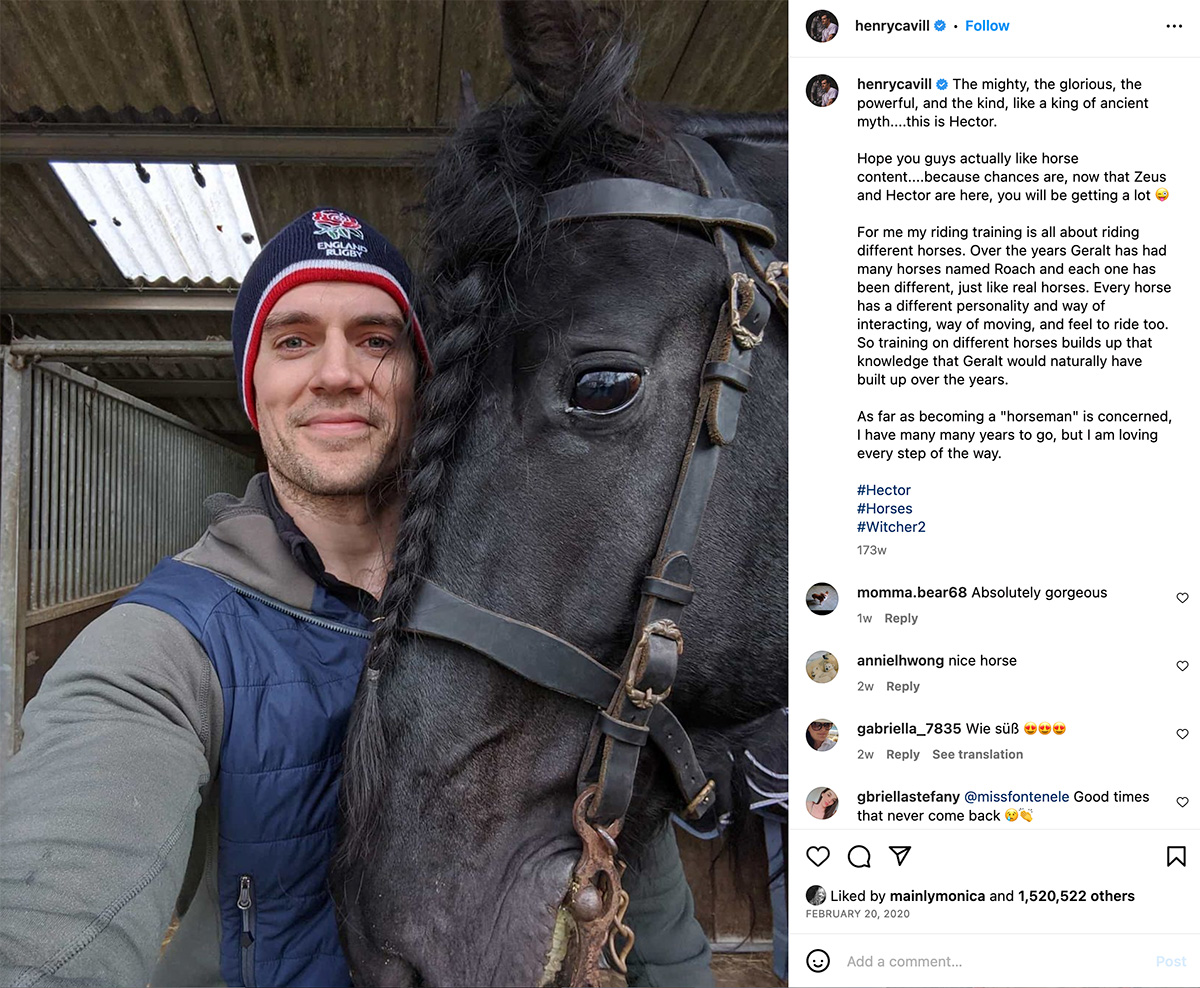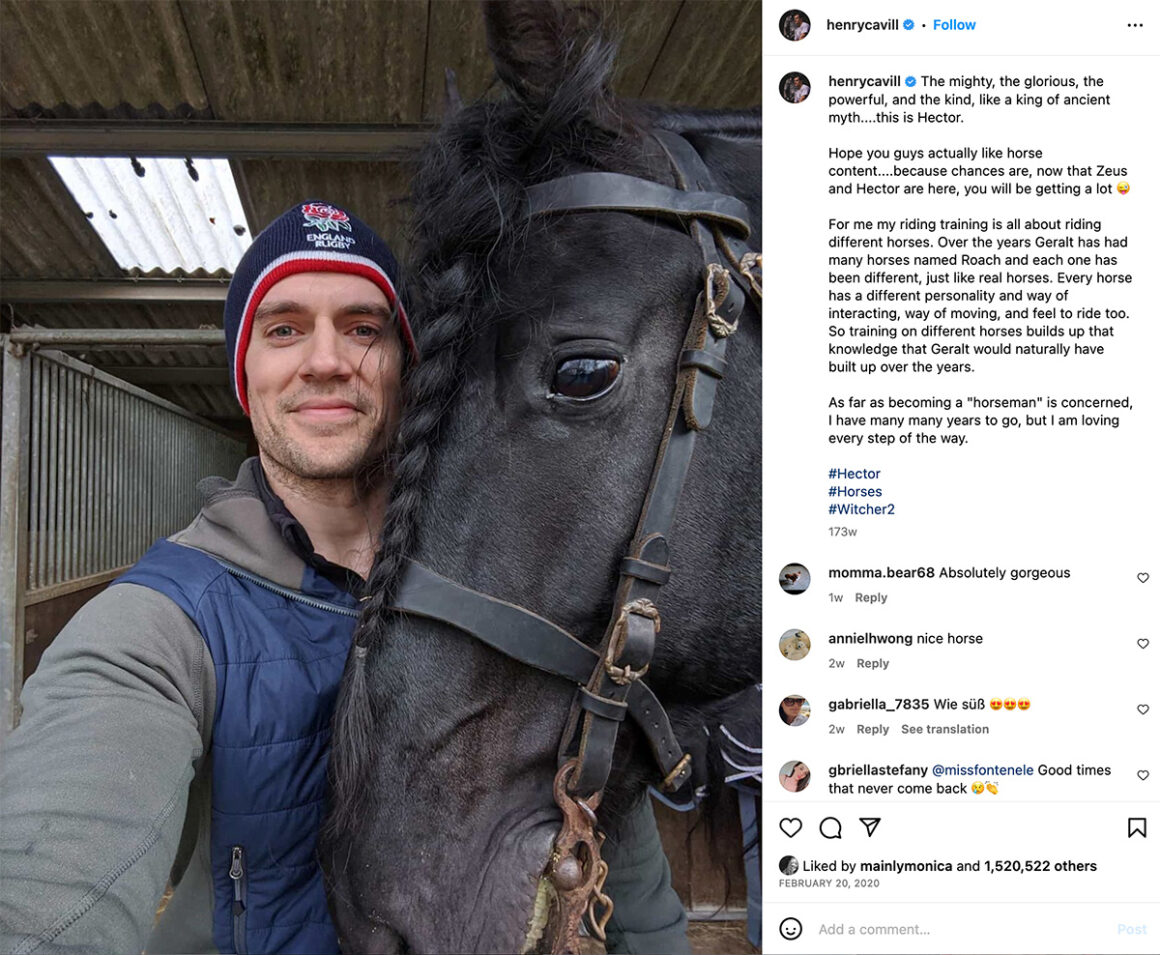 Part of what makes The Witcher so fun to watch is that Henry Cavill is a real life equestrian. Cavill has shared his love for horses and horseback riding in interviews and on social media. Not only does he ride horses for some of his various roles, but he enjoys horseback riding as a hobby (swoon). Like many fans of the Netflix series, I was so sad to hear he won't be returning after season 3. Netflix decided to replace him with Liam Hemsworth. It remains to be seen if I'll continue watching the series. Cavill is the Witcher in my mind, and that authentic equestrian skill will be hard to match.