The Shetland Isles are located north of Scotland in the northern Atlantic Ocean. It's a cold and challenging climate, yet ponies have survived and thrived here since the Bronze Age. Shetland Ponies developed from these original animals into a hardy breed used for pack purposes, riding, and driving. Their characteristic long hair and spunky personalities make them beloved equine that maintains their popularity.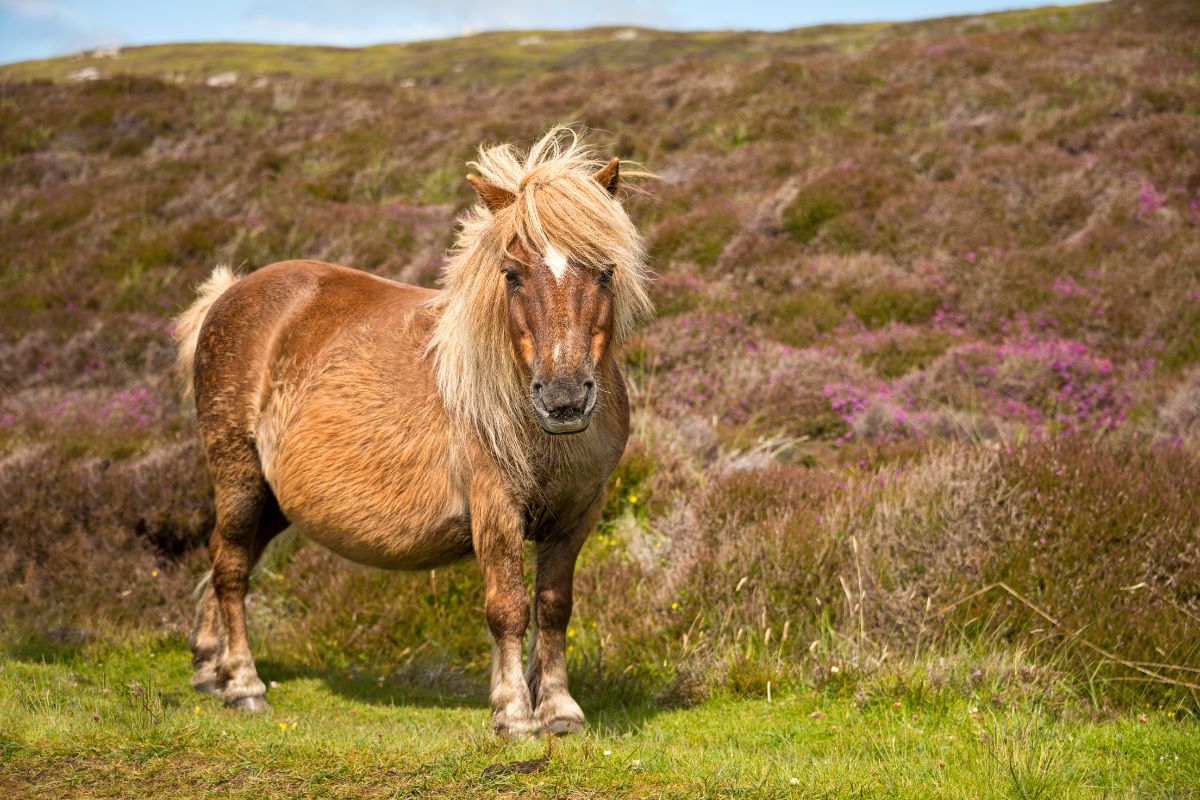 Children that dream of having their own pony often envision Shetland ponies. These hardy animals are 10 hands and under, with large wide-set eyes and larger-than-life personalities. They developed on the Shetland Isles, which are in the Atlantic Ocean, off the northeast coast of Scotland. It's a challenging climate without a lot of food. Shetland ponies developed over thousands of years to be hardy and strong.
Like Connemaras, they also make great ponies for children and many learn to ride and drive with Shetland ponies, before moving onto full-size horses. Adults enjoy driving the ponies and showing them in hand.
History of Shetland Ponies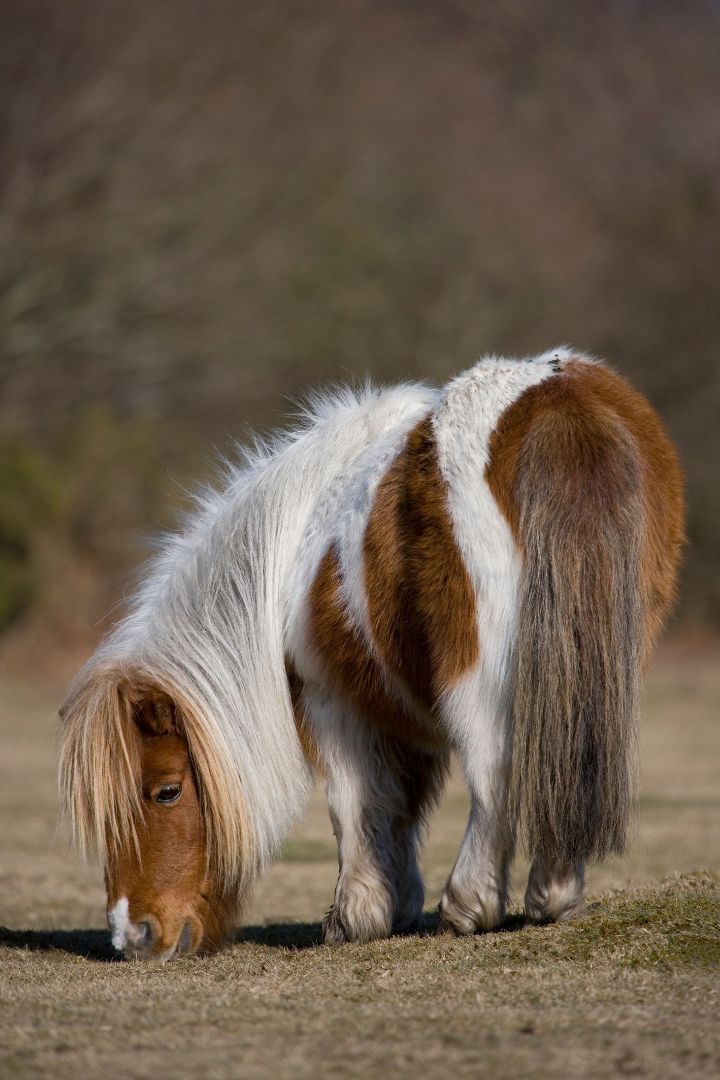 Documentation of horses on the Shetland Isles dates to the Bronze Age, which was from around 3300 B.C. to 1200 B.C. Transportation and agricultural work were the uses for those early horses. They were crossed with Norse ponies and Celtic ponies who were both introduced by settlers from those regions, also thousands of years ago.
Shetland ponies played a distinct role in helping people survive and build their communities. Early uses were for plowing the land and pulling carts with peat from the bogs or other items, including crops harvested from the fields. Their strength and small size also made them perfect for working in mines.
The relative isolation meant that these ponies developed distinct breed characteristics. The Shetland Pony Stud Book Society was formed in 1890. Their purpose is to document and protect the breed's quality and purity. They register ponies throughout the world.
Breed Characteristics
Shetland ponies have small, compact, and muscular bodies. United Kingdom breed standards state they must be under 42 inches tall at the withers. They have attractive heads with wide-set eyes and alert ears. The back is short and broad with a deep heart girth. Their legs are strong with thick bones, and the cannon bone is shorter than normal in proportion to size. They can be any color except spotted, and black is the most seen coat color.
Their hair is thick and has a double coat to protect them from the wind and cold weather on the Shetland Isles. Their mane and tail are also thick and long, providing extra protection and insulation from the cold weather.
One of the breed's defining characteristics is their docile and gentle temperament, it's part of the reason that they're so popular as children's ponies. They can become stubborn and independent, so need some guidance and training to avoid these characteristics.
Shetland ponies are the strongest horse or pony in the world when you consider their size-to-strength ratio. They are incredibly strong and pull twice their body weight whereas the average horse pulls one and a half times their body weight.
They also tend to have a long lifespan, living into their thirties. The longest living horse or pony on record was Sugar Puff, a Shetland Pony that lived to be 56 years old.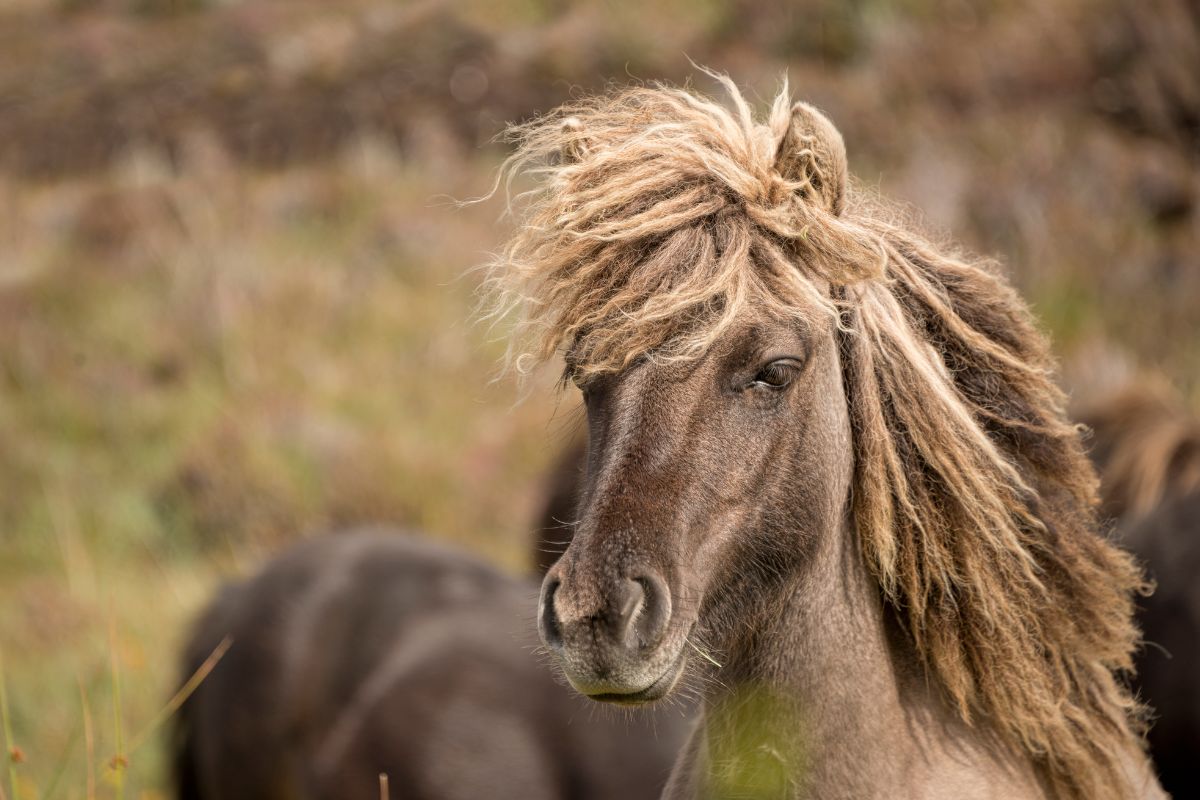 Pit Ponies
There is a dark period in the history of Shetland ponies. Child labor laws were passed in the United Kingdom in the 1840s. They started using Shetlands as pit ponies, working in the coal mining pits. Many ponies were sent down into the mines and spent their entire lives working in the small, dark areas, hauling heavy loads. They were also imported to the United States for this purpose, starting in the 1880s.
Their small size, strength, and gentle temperaments made them ideal for this work, but it wasn't a pleasant life for them. There were protests on behalf of the ponies, and they stopped using them as pit ponies in 1971.
Founding Ancestor
Shetland ponies were used to develop many other pony breeds. They helped establish the American Shetland Pony; these ponies can be slightly taller than the original Shetland ponies. The Pony of the Americas also traces its heritage to Shetland ponies, as does the American Miniature Horse. The German Classic Pony and Falabella also used Shetland ponies to establish their breeds.
Shetland Ponies Today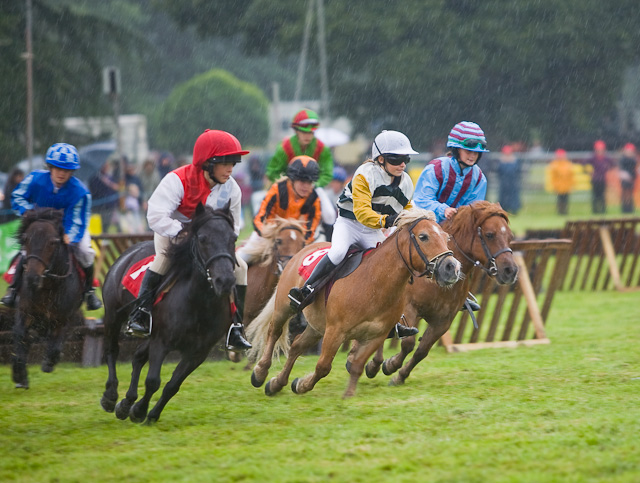 Today, the Shetland pony is the most popular pony breed in the world. Their use in mines, beloved stature with royals and other aristocracies, and use as children's ponies increased the breed population size and popularity. Their current uses are as riding and driving ponies, pets, and companions.
Children can start riding ponies when they are young, some before age three. One of the interesting and non-traditional uses for Shetland ponies is as racehorses, with child jockeys. Children between the ages of eight and 14 who are less than five feet tall can jockey the ponies in these favorite races held at many horse shows in the United Kingdom. In Australia, there is children's harness racing with Shetland ponies.
Shetland ponies are small and endearing. It's easy to see why they've captivated the hearts and imaginations of people around the world, and one can expect that their popularity will remain. They are the ponies that children's dreams are made of.
Sources: American Shetland Pony Club, International Museum of the Horse, Shetland Islands, The Horse, and The Shetland Pony Stud Book Society.