Sleipnir is an eight-legged horse ridden by Odin in Norse mythology. Learn all about the origins of the mythological horse!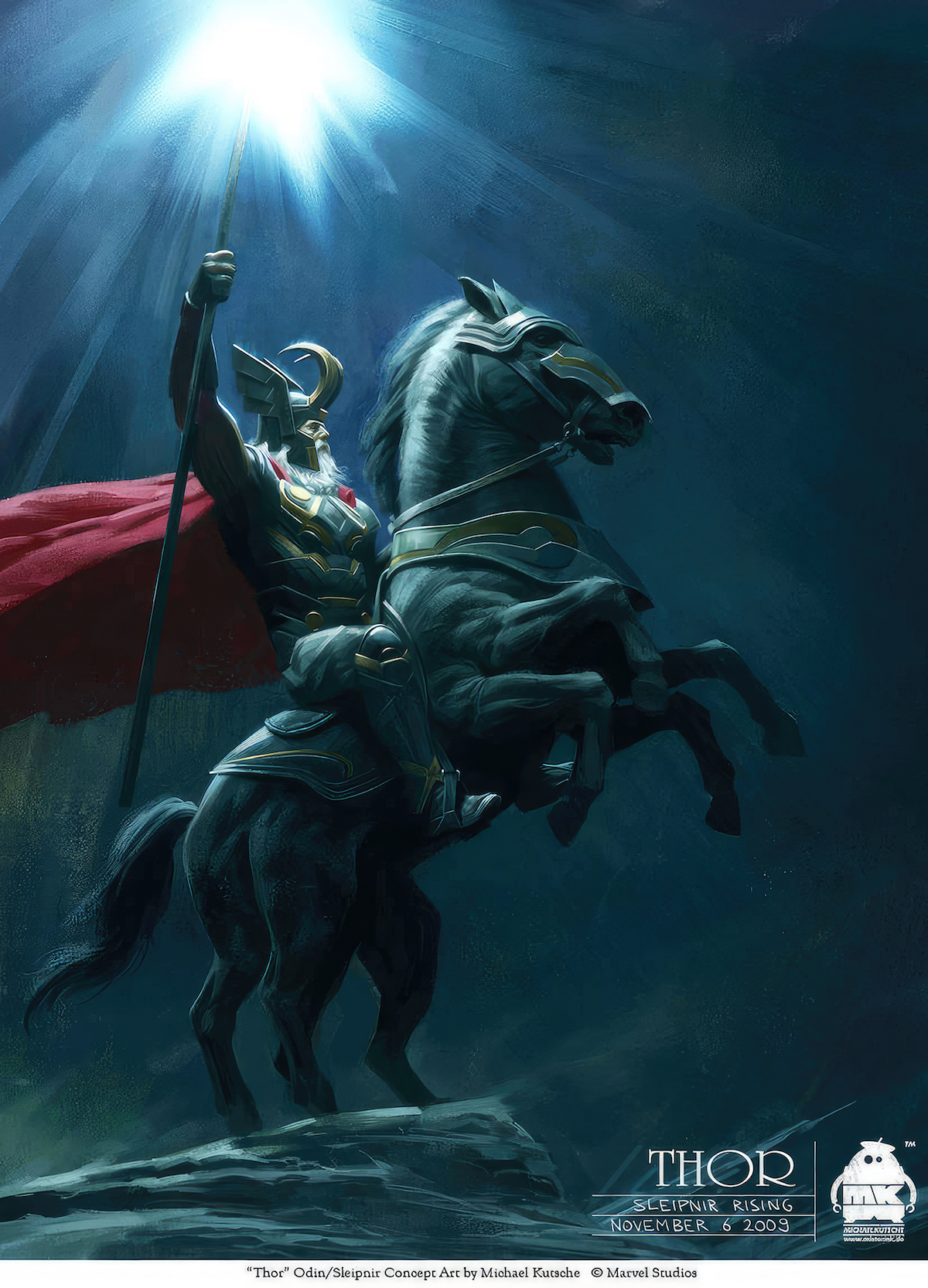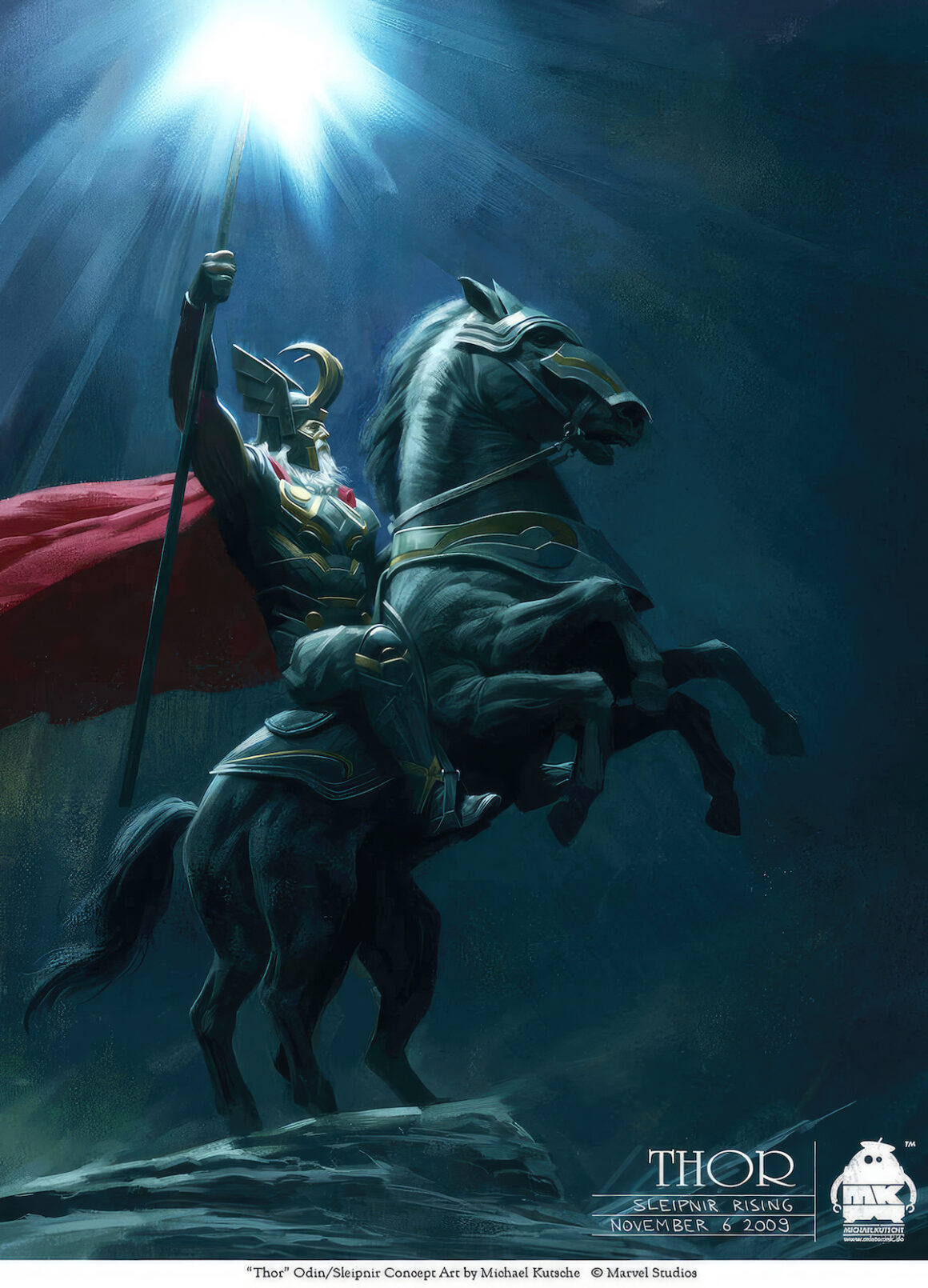 Sleipnir, the eight-legged equine companion of Odin, a revered deity in Norse mythology, has been a subject of fascination and reverence for centuries. First depicted in imagery during the 8th century and later chronicled in writings from the 13th century, Sleipnir has not only endured as a pivotal figure in Norse myth but has also transcended time, captivating contemporary audiences through various depictions in popular culture.
Sleipnir, pronounced as "SLAYP-nir," is a mystical gray horse with eight legs, a clear testament to its remarkable swiftness. Revered as the epitome of equine excellence and renowned for its incredible speed, Sleipnir stands as a symbol of both unparalleled agility and the very essence of wind itself.
In the realm of Norse mythology, Sleipnir serves as the prized mount of Odin, a preeminent deity of considerable significance. The Old Norse moniker "Sleipnir" derives from the words "slippy" or "the slipper," reflecting the horse's reputed ability to glide seamlessly between the realms. This name encapsulates Sleipnir's inherent connection to transcending boundaries and traversing the domains of existence.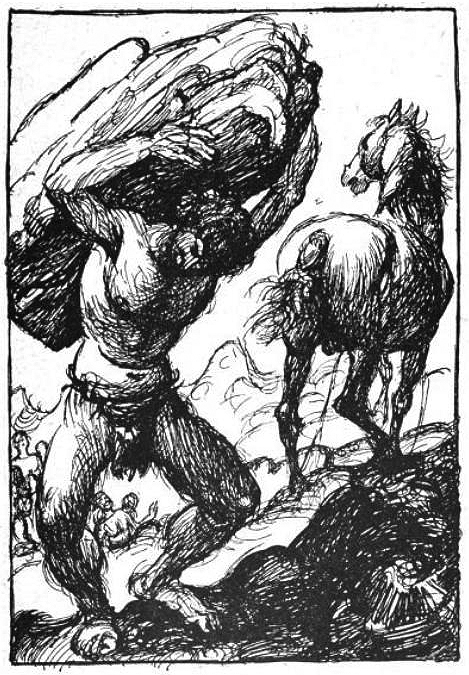 Norse Mythology
The genesis of Norse mythology can be traced back to the Viking Age, a historical era that unfolded in the Scandinavian countries between 790 and 1100 CE. During this period, the first inklings of the enigmatic eight-legged horse made its appearance, although it wasn't christened Sleipnir at that juncture. This intriguing equine entity has been woven into the tapestry of Norse lore for as long as the tradition itself has existed. Most of the Scandinavian history was oral during the Viking Age, so it's hard to know how many stories are missing, but we do have a lot of information about Sleipnir because of the horse's prominence.
Sleipnir appeared in multiple poems from Norse mythology, including four in the Poetic Edda and one in the Prose Edda. The Poetic Edda and Prose Edda are collections of anonymous Old Norse poems and prose. Sleipnir is also present in Icelandic and other mythology.
Sleipnir and Odin
Odin is one of the most revered gods in Norse mythology and Sleipnir was his horse. But Sleipnir's story begins before his connection with Odin. Shamanism was prominent during this time, and Sleipnir is a direct product of shapeshifting. That's one theory about how he ended up with eight legs too. Another (less magical) theory is that the extra legs were just used in images to help convey how fast the horse was.
How does shapeshifting play into Sleipnir's story? We have the trickster god, Loki, to thank for that. In a fascinating tale from Norse mythology, the mischievous god transforms into a mare and spirited away the magical horse Svadilfari from his master, a giant who was building Asgard's Wall. There was a wager that the colossal task was beyond the giant's capabilities, and Loki, ever the cunning deceiver, seized this opportunity to thwart the giant's progress. By diverting Svadilfari's attention through his transformation into a mare, Loki deprived the giant of a horse that was so exceptional the task was almost completed.
However, there was an unintended consequence. Loki, in the form of a mare, ultimately is impregnated by Svadilfari. From this encounter, Sleipnir is born – the son of god and a magical horse.
Racing Gullfaxi
Odin decided to keep Sleipnir for himself, and often boasted that Sleipnir was the best and fastest horse around. Together they traveled through the Nine Realms, the distant, but also interconnected celestial bodies. On one of these journeys, they come across Hrungnir, a giant, who admires Sleipnir. But Hrungnir doesn't appreciate Odin boasting about Sleipnir being the best horse. Instead, Hrungnir thinks Gullfaxi, his horse whose name means Golden Mane, is faster.
So, Odin challenges Hrungnir to a horse race and the two horses are well-matched, it's a close race. They are galloping towards Asgard, where Odin lives, and his people don't want to let a giant in. But the race is so close that both horses slip through. Sleipnir ends up winning the race, but this sets off another chain of unfortunate events. Hrungnir gets drunk and unruly, and Thor murders him before he hurts the Asgard people. Gullfaxi ends up as the horse of Thor's three-year-old son Magni. The small boy saved his father when the giant landed with his legs on Thor's throat.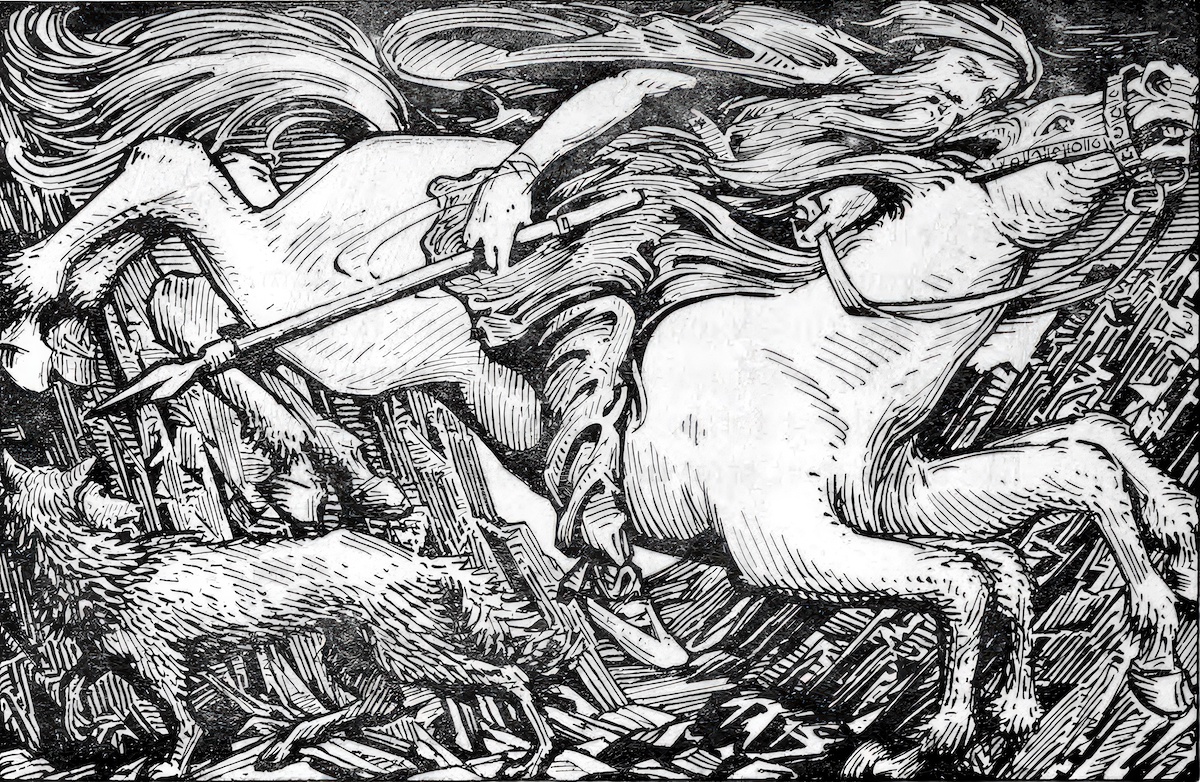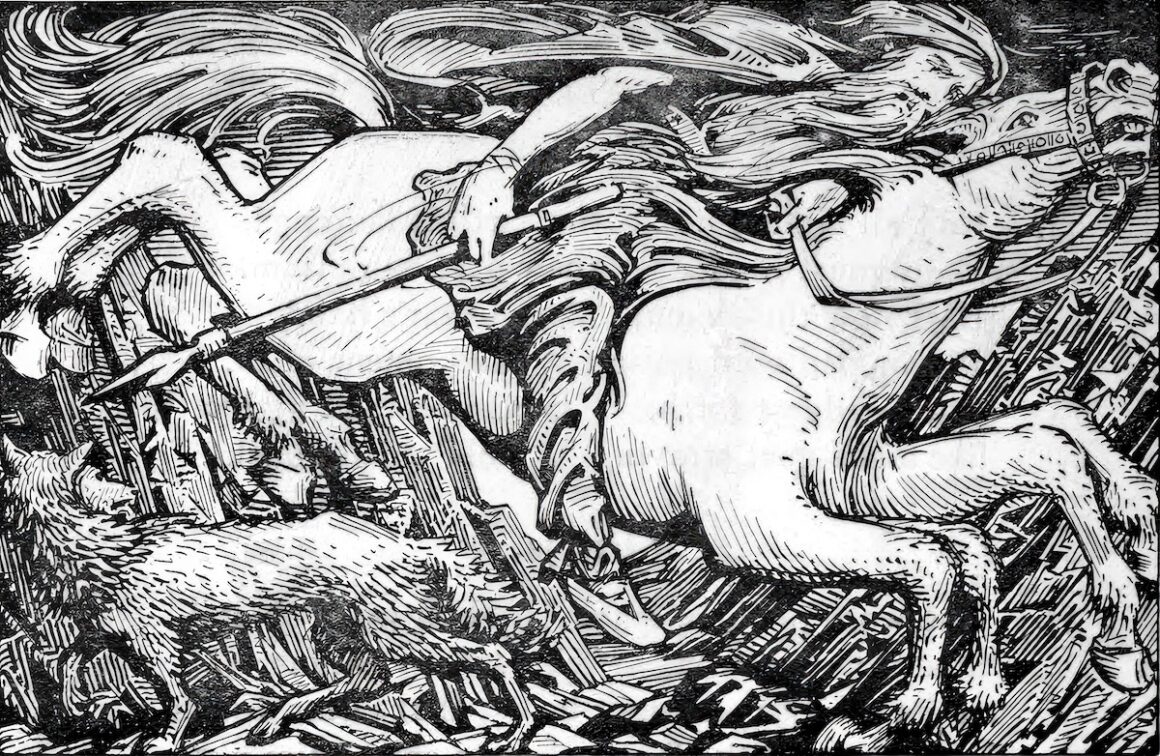 Journey to Hel
One of the most renowned narratives in Norse mythology revolves around the Death of Baldr, with Sleipnir assuming a prominent role in this tale. Baldr, the cherished son of Odin and his wife Frigg, held a special place as the beloved god among all.
When Baldr begins experiencing ominous dreams prophesying his doom, Odin embarks on a journey mounted atop Sleipnir to Hel, seeking insights into the impending fate. Despite the formidable wall encircling Hel, designed to demarcate the boundary between the realm of the deceased and the realm of the living, Sleipnir effortlessly traverses the barrier, ushering Odin into Hel. Within the realm, Odin discovers that Hel has undergone a transformation, adorned with opulent gold, as it prepares to receive Baldr.
The revelation deeply disturbs Frigg, who embarks on a quest to safeguard her son. She petitions animate and inanimate entities across the Nine Realms, extracting promises from them not to inflict harm upon Baldr. This pact leads to a peculiar game of hurling objects at Baldr, as his invulnerability grants him immunity from harm.
However, Loki, the persistent mischief-maker, intercedes once again. Assuming the guise of a woman, Loki engages Frigg in conversation, probing for any overlooked promises regarding Baldr's safety. Frigg unwittingly mentions mistletoe as an exception, dismissing it as insignificant. Seizing this knowledge, Loki resumes his true form and assists Hodr, Baldr's blind brother, in casting a mistletoe projectile that tragically pierces and ends Baldr's life.
Frigg's devastation is profound. Determined to reverse this tragedy, she dispatches Hermodr, another of Baldr's brothers, who mounts Sleipnir and ventures into Hel's realm. Despite Hermodr's arduous efforts, compounded by Loki's interference, their attempts to restore Baldr to the realm of the living prove futile. Thus, the narrative of Baldr's demise, interwoven with Sleipnir's involvement, reflects the complexities of fate, familial bonds, and the indomitable forces shaping the cosmos in Norse mythology.
Sleipnir in Popular Culture
Sleipnir was more than Odin's horse. It was a true partnership. They died together on the battlefield at Ragnarök, which is also the end of the Nine Realms. Thor and Loki die in this battle too. Despite all these losses, their forces win, and a new world begins from the ashes of the Nine Realms.
Sleipnir is one of the best-known mythological horses and is regularly seen in popular culture. Gandalf's horse Shadowfax, in The Lord of the Rings, is based on Sleipnir because J.R.R. Tolkien was a fan of Norse mythology and that influenced his work. Shadowfax is also a gray horse, another nod to Sleipnir.
Marvel Comics and the Final Fantasy video game also have Sleipnir in their work. While he is a mount in Final Fantasy, he is rarely used in Marvel Comics. Finally, the world's largest crane, a semi-submersible vessel, is named after Sleipnir.
The story of Sleipnir began in the 8th Century, but it lives on because of the myths and legends surrounding his speed and partnership with Odin. In the end, the bond they shared was one that so many equestrians seek with their horses.
Sources: Britannica, Nordic Culture, Norse Mythology, and World History.