Miniature horse breeds are exactly what the name implies, a miniature-sized version of a horse. They originated as a novelty item in the 1700s in Europe, where fine horse breeding was nurtured for hundreds of years. Miniature Horses are in all corners of the globe. Their exceptional type and conformation, indeed, looking like a smaller carbon copy of their larger relatives make them a beloved member of the equine species.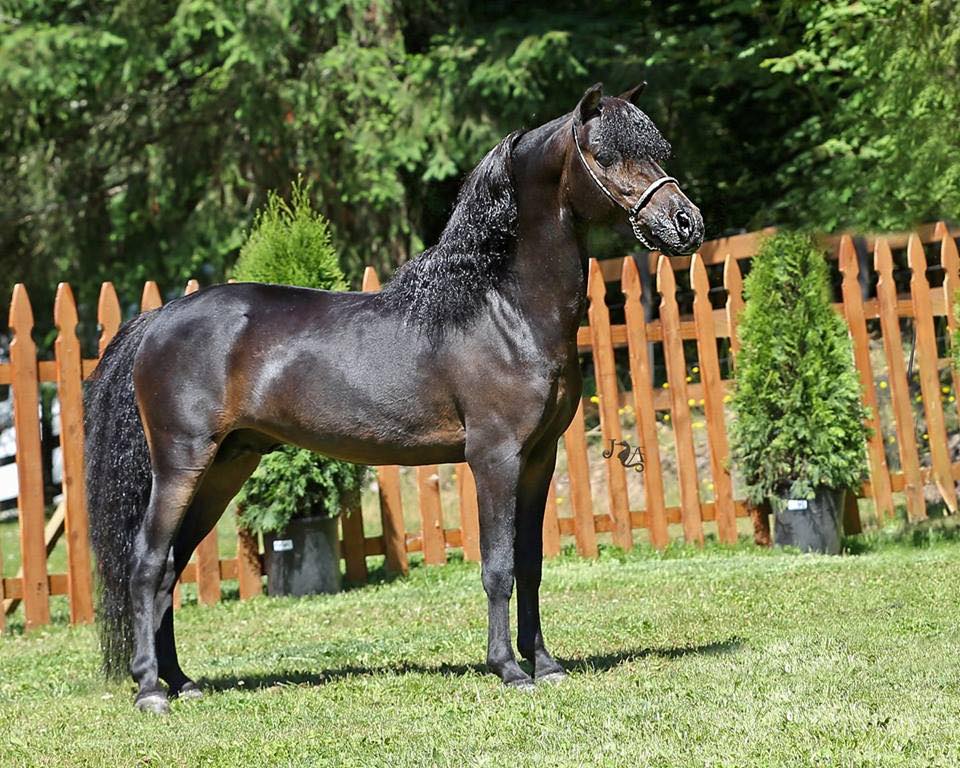 Miniature horse breeds are carefully curated throughout the world for type, conformation, and size. They are distinct from ponies because they are small, usually 34 to 38 inches (or 8.5 to 9.5 hands) tall, but with the same features and conformation as a horse. Ponies, in contrast, have unique characteristics that differentiate them from horses. These include shorter legs in proportion to their body, a thicker coat, mane, and tail; and they are wider in the neck and barrel.
Harsh climates were one factor that helped create both ponies and Miniature Horses. Europeans began selectively breeding Miniature horses in the 1700s and the trend took off. Arabian horses, Shetland ponies, and other breeds influenced their bloodlines. Although Miniature Horses are distinct from ponies, there remain few breed associations for them. However, they are found throughout the world. The Miniature Horse and pony connection remains strong, if only as a comparison.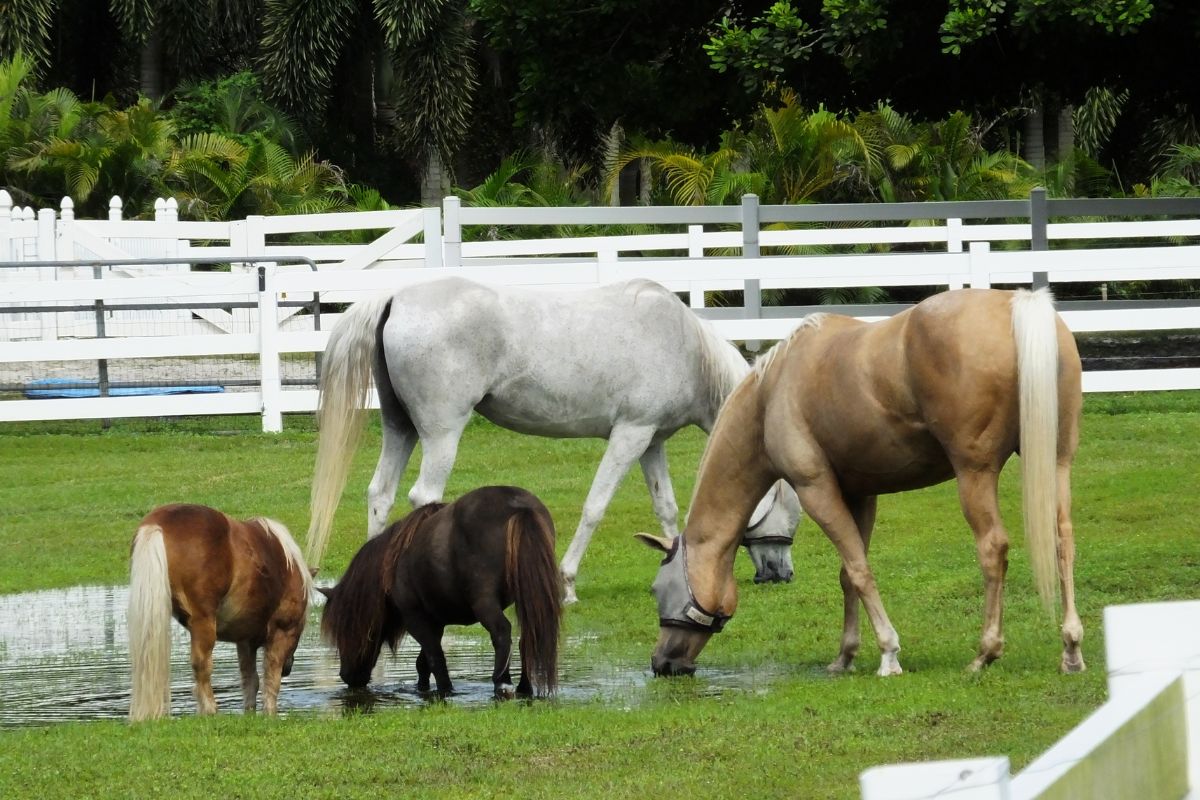 American Miniature Horse
History shows us that the first small horse was imported to the United States in 1888. They didn't surge in popularity here the way they did in Europe. In fact, they existed in the background until the 1960s, working in coal mines or as pets. Then, for a variety of reasons, their popularity did surge. The American Miniature Horse Association formed in 1978 to further promote and protect these small and incredible animals.
The breed registry states that Miniature Horses must be between 34 and 38 inches tall, or roughly the size of a large dog with good type and conformation equivalent to a full-size horse. They have endearing personalities, are eager to please, and are incredibly smart. Miniature horses make exceptional companions for all ages because they are also gentle. Driving, in-hand work, jumping, and obstacles are all popular uses.
Falabella Ponies
The Falabella family began their own breed – Falabella Ponies – 200 years ago in the pampas region of Argentina. These incredible Miniature horses are the world's smallest horse breed, standing only 25 to 34 inches tall. Their bloodlines trace back to Andalusian and Arabian horses, making stunningly beautiful Miniature Horses as well, and the breed registry emphasizes type and bloodlines. Although Falabella Ponies are much rarer than other Miniature Horse breeds, they are available in North and South America, as well as other locations.
Shetland Pony
The Shetland Pony isn't technically a miniature horse. Their small size is valued and may have prompted Miniature Horse breeding. Shetland Pony height is up to 42 inches, so a hand taller than the American Miniature Horse, but still diminutive in size. We can likely thank the Shetland Pony for helping introduce the world to the Miniature Horse and creating the breeds as we know them today.
Miniature Horses are too small to be ridden. The Shetland Pony is a natural step up for young equestrians that do want to ride. Their feisty yet friendly personalities also endear them to generations of equine enthusiasts.
Noma
The Noma is again, technically a pony, but also endeared for their small size, standing an average of 10.1 hands. This rare breed originates and is found in Japan. Mongolian horses and other Asian breeds influenced them. The breed was at a critical status, with only 27 members, in 1988. That number increased to around 47 Noma horses, under careful guidance and preservation. Small children adore them and one of their original uses was also as pack animals.
Other Miniature Horse Breeds
Non-equestrians often think of ponies as miniature horses, and there are many breeds that help perpetuate this image. Dales Ponies, Exmoor Pony, Fell Ponies, and Dartmoor Pony all hail from England. They are known for their small size, yet sturdy bodies and willing attitudes. The Faroe Pony is only 11 to 12 hands tall too and originates on the Faroe Islands in the North Atlantic Ocean, where it evolved over time to be tough and strong. Similarly, Icelandic Horses are the height of a pony with the heart and strength of a horse. While none of these breeds fit the United States definition of a miniature horse, in the classical sense, they are smaller versions of the equine.
Miniature Horse Breeds Today
The American Miniature Horse Association has over 200,000 registered Miniature Horses today. More are found throughout the world and remain unregistered. Their smaller size, wonderful personalities, and the beautiful type and conformation are hallmarks of all Miniature Horse breeds. They introduce new people to horses, provide companionship, and are a source of joy to all who know and love them. If you are curious about mini equines, you may also want to learn more about Einstein, the world's smallest horse.
Sources: American Miniature Horse Association, Horse Illustrated, Cruz Mini Horses, Horse Illustrated (Breed History), International Museum of the Horse, Oklahoma State University, and the University of California – Davis.